British Columbia's Top 5 Hunting Lodges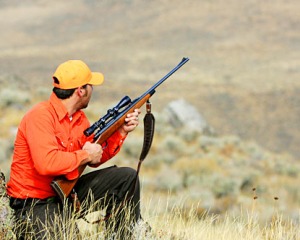 Canada houses some of the best hunting lodges in North America. Geared toward different types of game, each lodge provides unique hunting tours and hunting locations. From elk to moose to bears to ducks to clay pigeons, these hunting lodges will not disappoint.
Get ready to clean your Calibers gun, and book your reservation for one or all of these five locations:
1. Horseshoe Creek Outfitters
Located in Northeastern British Columbia, Horseshoe Creek provides some of Canada's prime hunting animals. Horseshoe Creek claims permanent residence within their hunting territory, which allows them to have an increased monitor on available game.
For bow hunters, this area is ideal, filled with Mule deer, elk, whitetail deer, black bears, moose, and grizzly bears. And, each season, there is a hunting competition where trophies are awarded.
2. Nanika Lake Outfitters
Family owned and operated, Nanika Lake offers hunters fair chase spot and stalk hunting adventures for black bears, mountain goats, Canadian moose, mountain grizzlies, and wolves.
Nanika Lake is unique because it offers a customizable experience. Guests can choose from remote fly-in hunts to semi-remote base camp or tent hunts designed to meet each guest's need and budget.
Located in North Central B.C., Nanika Lake is on Francois Lake near the town of Burns Lake. The area is 1250 sq. miles of diverse mixed snow capped mountains, rolling hills, dense, coniferous forest, meadows, lakes, and rivers. This provides rich natural resources for the wildlife.
There are three camps located on the lakes, and most hunting locations are accessible by float plan, boat, or hiking.
3. Cariboo Mountain Outfitters
Southeast of Prince George, B.C., Cariboo Mountain has an exclusive hunting area over 2500 square kilometers. Offering moose, grizzly bears, black bears, wolves, mountain lions, and lynx for hunt; moose hunting is generally what most hunters come for.
Transportation to hunting locations is by use of boat, small 4 by 4s, and horses where they provide guided hunting and backcountry fishing.
The main lodge has Internet access to provide guests with a comfortable stay.
4. Scoop Lake Outfitters
One of the premier hunting and fishing locations in North America, Scoop Lake is often referred to as the "Serengeti of British Columbia" due to its abundant wildlife and fishing opportunities.
There is limited access (no roads) to Scoop Lake, and there is sound management to preserve its natural peacefulness. Between the Cassiar and Rocky Mountains, Scoop Lake provides an n unforgettable wilderness adventure.
Family owned and operated, this lodge feels like home the moment you set foot into it.
5. Anvil Mountain Guiding Outfitters
Anvil Mountain Guiding and Outfitting is a customer focused big game hunting outfitter open year around Family owned and operated for the past 15 years, Anvil Mountain works hard to provide guests with an authentic, memorable hunting experience.
Located in the famous Chilcotin, Anvil Mountain has some of the most scenic, untouched country crawling with big game habitat.
Enjoy authentic game hunting in any of these rural locations, and have an unforgettable experience.
Image Source: www.destination360.com