Book A Relaxing Holiday At Palm Court Noosa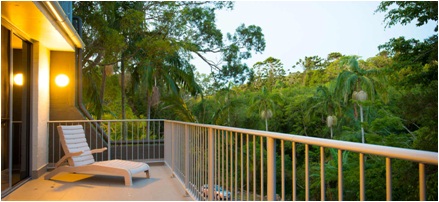 Based on the reviews of travelers, Palm Court Noosa can be labeled as 'the truest example of luxurious living'. It is a place where lifestyle means relaxation and comfort. According to the website itself, the Palm Court Noosa is a where your 'Lifestyle meets relaxation'. Luxury and comfort are what you will everywhere while staying in Palm Court apartments that are packed with 3 bedrooms, a well-equipped kitchen, and large balcony.
"The large spaces offered by Palm Court are adequate for families and group of friends. This resort is managed by Classic Holidays, a renowned name in the domestic and international travel domain that has been offering wonderful holiday packages and opportunities to vacations traveling to Australia from all over the world."
Now, you yourself canadjudge the class of services that this club cum resort caters to its guests, in association with Classic Holidays.
In the following, apprehend some cool amenities and bonuses that you can avail while residing in a Palm Court Noosa Apartment. If you are planning a holiday in Australia, and looking for a place to stay around Sunshine Coast in Queensland, Australia, these points are going to convince you to book an apartment in Palm Court Noosa –
Calm, serene, lush green environment–Imagine spending some quality time with your loved ones in a setting like this! Palm Court Noosa is just like that. It is nestled in the lap of nature, encompassing well-maintained green landscapes, plus natural greenery surrounding the club premises. It is going to be a merely classic holiday that you always crave.
Wonderful location–Located by next to Noosa National Park, this place should be on your priority to stay in Australia, if you are a nature and jungle lover. Further, you also get a close access to the main Noosa beach by choosing to stay in this resort. As sea is in a close vicinity, you get to meet likeminded beach and nature lovers, while staying in Palm Court resort.
Even according totourists, it is a 'fantastic location','in close proximity to Noosa National Park'. These bytes have been taken from the travel portals.
Courteous Staff–When someone greets and treats you with a polite smile on his/her face, you definitely feel that you are special.And, the members of staff at the Palm Court Noosa are just like that. Right from checking in to the time you leave, they are always there to help and please you with a cheerful smile on their face.By doing so, they make your holiday a really great experience.
Enjoy nature from your balcony–The large balcony of your apartment gives you incredible view of neighboringgreen landscapes.
Amenities–There are some wonderful amenities,awaiting you in the Palm Court Noosa, with a view to offer you a supreme echelonof relaxation and experience.