Book a Professional Fishing Charter for Your Next Weekend Retreat in UAE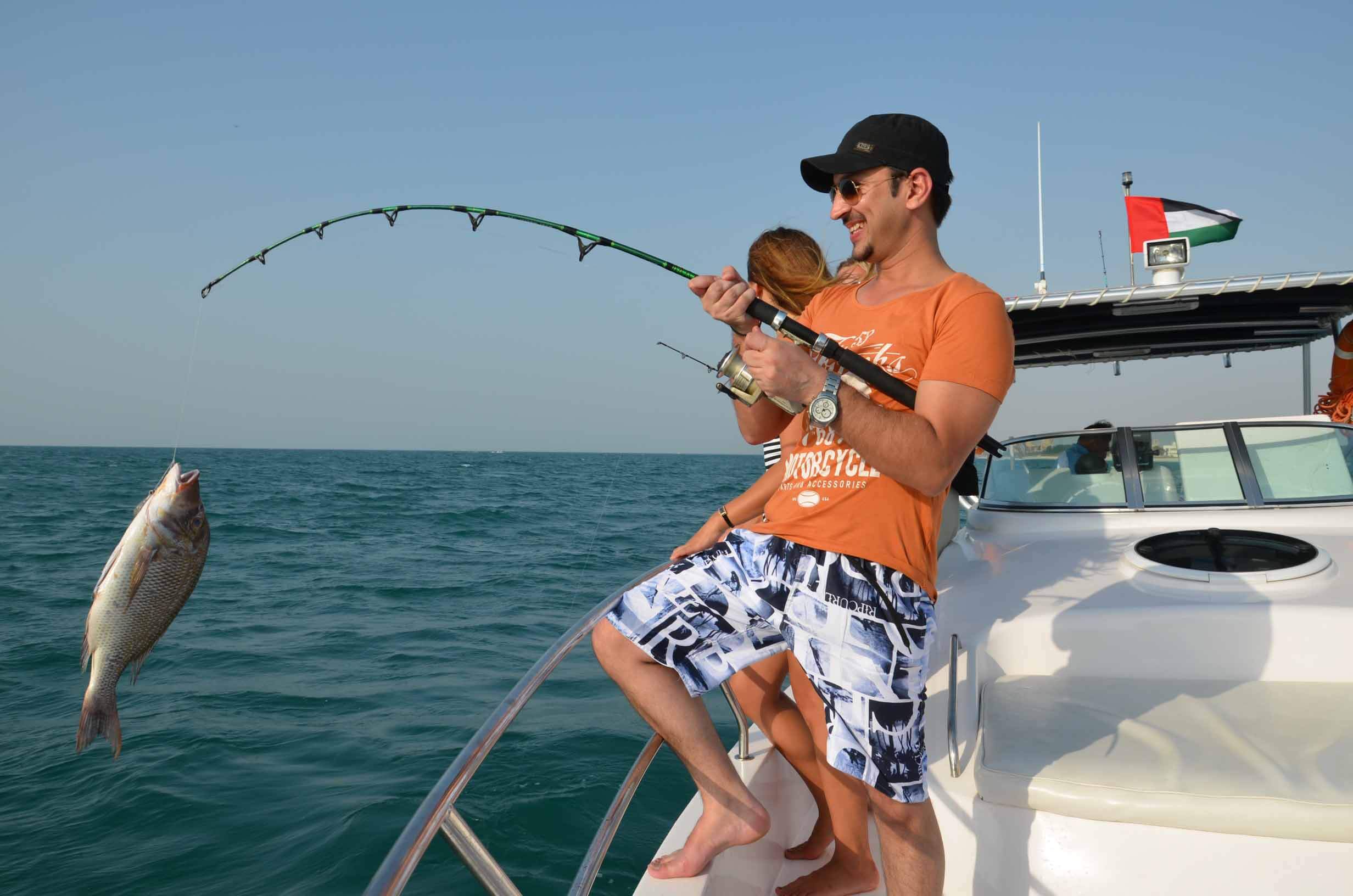 If you love fishing, then hiring a professional fishing charter will probably be the best experience you may have. No matter how hectic life you lead on a daily basis, it is always fun to get yourself engaged in some adventurous activity rather than becoming a tourist on a crowded beach in UAE. Not only that, it is not just about fun, but you will spend some quality time with your friends and family too. It is a different experience all together and you will cherish these memories in the years to come.
What to Expect
What's so nice about fishing charter is that you get the opportunity to get into the open water or a lake with an expert professional, who knows the area well and can give you the opportunity to experience the best. If you love to fish, he will possibly suggest you the best location. In case, you are amateur in fishing in UAE, he will teach you few tricks.  It's an ideal way to have fun and simply relax.
How to Book
Before you book a weekend, take extra few minutes to research on location. Look for a professional service at affordable rates with ample boats and experienced captains.
You may be wondering if it is worth taking such trips. This may not be a romantic gateway for you. However, if your partner is enthusiast, you both will surely like this experience. After spending few hours on the boat learn how to catch fish, followed by a romantic dinner. Stay in a luxury hotel.
You may prefer to go alone many a times, but there are many reasons as why you should go for a professional fishing charter.
Fishing with an expert will help you learn faster
An expert can help you learn a lot about the art of fishing, which otherwise is not possible. It is always better to spend some extra dollars and learn something new rather than beating around the bush.
Local know-how
These days, you'll find all the information online about fishing trips in Dubai. Before you pack your bags and head to Dubai for fishing trip, it is better that you gather all the necessary details like best time for fishing, where to go, secluded inlets, and more.
You don't have to carry your gear
Guides and charters usually provide their clients with gear. It doesn't include just the rods and reels, but also quality equipment, line, tackle, bait, etc. to make your fishing experience worth it.
State-of-the-art equipment
Hiring a Professional Fishing Charter will let you get the latest tools in the industry at your disposal. Right from a modern yacht to updated tools, you will get everything that you ask for to make your fishing trip worth remembering.
If you are an introvert kind of person, then obviously you want to go for fishing alone, but if you are extrovert, then you probably may love to have fun hitting the water with some likeminded people, along with good food, and refreshments.
To learn new water
Accompanying a guide will help you to read unfamiliar lakes, rivers, and endless fisheries. Beyond this, you get to learn the tricks and techniques of fishing, which will help you if ever plan to go alone.