Bicycle Insurance- Why You Should Get An Insurance Cover?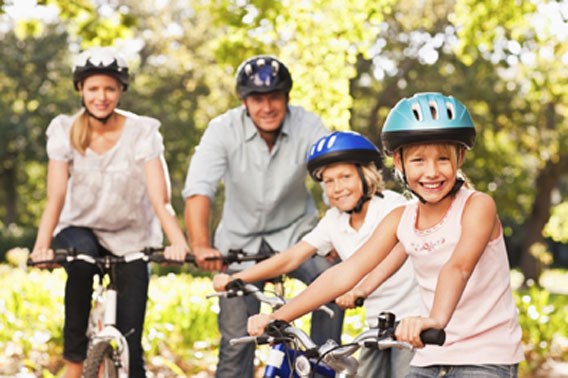 While you can always make use of different ways to protect your bicycle, they can always assure you to protect your bicycle from any kind of damage or mishap. Therefore, it has become a must to get the right insurance cover in order to keep your expensive bicycle protected.
Another reason why it has become a must to choose an insurance cover for your bicycle is because more and more people are now looking for environment friendly mode of transport ( just like the fuel economizer gas moped scooter). Therefore, bicycle is now one of the popular modes of transport used by everyone. If you still don't have any insurance cover for your bicycle, it's time to get one.
How Can An Insurance Cover Protect Your Bicycle?
Once you have chosen the bicycle insurance cover, the policy will offer you with full compensation if something needs to be repaired, or perhaps if your cycle gets involved into an accident. Moreover, the insurance company will also suggest you a reliable repair shop where you can get your cycle repaired.
Bicycle insurance programs also offer medical coverage. Therefore, you should read the terms and conditions of the policy before choosing it. To know more on bicycle insurance, visit Protect Your Bubble Insurance where you can get to know the necessary details.
Which Is The Right Insurance Plan?
To put it simply, a reputed company can offer you with different insurance plans. Therefore, you should take your time to decide and choose a plan according to your needs. From $100 to $300 plan, you can get to choose from huge range of options.
Remember, you should always choose a policy which protects you from any kind of accident or collision. There are advantages and disadvantages of the policy, and it can vary to a great extent depending on the insurance cover you choose. One of the common problems is that the property will get a small amount of coverage when the owner is travelling or went for a family holiday.
So, if you want to protect your cycle from any such scenario, you should make sure to get the plan from that particular place. Keep your eyes and ears open while you are choosing the policy.
How Much Do You Need To Pay?
Well, this is one of the very first questions which strike everyone's mind when they decide to choose the policy. It entirely depends on the protection cover you have chosen. If you are a little confused, you should better have a talk with your near and dear ones who have chosen this policy. Probably, they can give you the best advice and help you choose the best insurance policy.
Remember, there are always hidden terms present in the policy. Therefore, you should take time to go through the terms and conditions of the policy. Always get a quote for cycle insurance from a reputed and established insurance company. Keep all these tips in mind to choose the best insurance policy.
Benefits Of Bicycle Insurance Policy
There are a lot of benefits you can enjoy when you choose the right insurance policy for your bicycle. With so many thefts and accidents occurring every year, it has now become a must to get an insurance cover to protect your expensive bicycle. If you have not opted for the insurance cover, you will be left in financial difficulty.
It's advisable to look for a company which mainly specializes in offering insurance policies to the cyclists. Before you get the insurance cover, they will ask you to submit the documents which prove that the cycle is yours. They will also check the kind of lock you are using. Never ever take bicycle insurance lightly; it can save a lot of money if you encounter an accident.