Best Places To Visit In Kochi – The Queen Of The Arabian Sea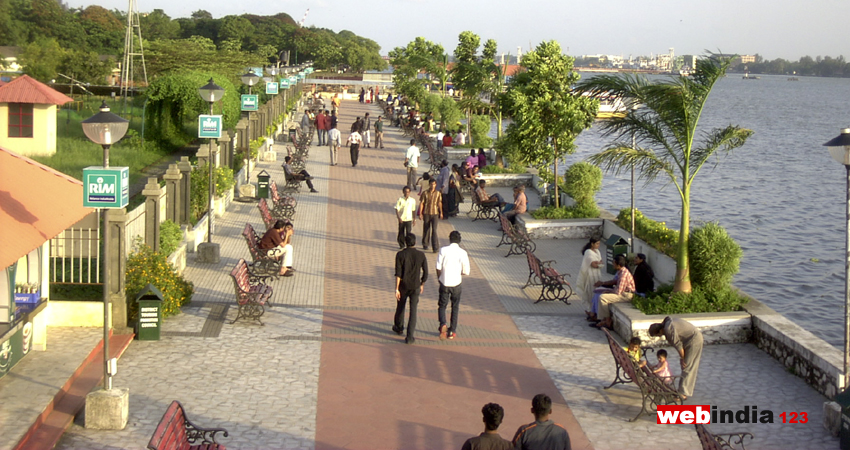 A prominent port city in South India, Kochi is a unique blend of traditional charm and modern city life. One of the most sought-after tourist destinations in Kerala tour packages, Kochi provides its visitors with a wide array of getaways and hideouts. Apart from a 400-year old Jewish synagogue, churches, and temples, Kochi also offers its tourists historical monuments, and scenic locations. Here are some of the main attractions of Kochi—
Fort Kochi
Lying southwest of the main city, Fort Kochi is an area bounded by lakes and estuaries. Enjoy the evening stroll around the water while watching the fishers. Established in 1516 by the British traders, the entire area has numerous temples and museums that you can explore. Situated close to Mattancherry, there is also a Dutch Cemetery sanctified in 1724, which is today maintained by the Church of South India.The tombstones in the fort remind of the European visitors adding a feel of European history.
Mattancherry Palace

Built in 1555 by the Portuguese as a present to the king of Cochin, Maharaja Veera Kerala Varma, the palace is a two-storied structure built in traditional Kerala architectural style called Naalukettu. Earlier used by the Kochi rulers as their Royal House for holding ceremonies, the palace features Kerala murals depicting scenes of Mahabharat, Ramayana, and other legends of Hindu God Guruvayurappan. There are three temples dedicated to Goddess 'PazhayannurBhagwati', Lord Krishna, and Lord Shiva.
Cherai Beach
Flanked by the lush green coconut groves, Cherai Beach is one of the best tourist attractions in Kerala tour packages. Spread over a coastline of 15 km., the sparkling sands, the paddy fields, and the crystal clear water adds to its immaculate settings. You can also spot dolphins in case you are lucky. The beach is famous for its delicious seafood available at the local joints near the beach.
Pallipuram Fort
Located in the Ernakulam District at the extreme north of Vypeen Islands, this hexagonally shaped fort is one of the oldest forts in India dating back to 1503. With a different and fascinating architecture, the stone walls of the old structure have various stories to tell. However, the upper two floors are now in ruins.
Willingdon Island
Named after the former British Viceroy of India, it is one of the oldest and largest manmade lakes in Kochi. Constructed in 1936, the idea behind constructing the island was to make a place for the new Kochi Port. Made from the sand dug out from the Vembanad Lake, the entire island now belongs to Port Trust and Indian Navy.
Marine Drive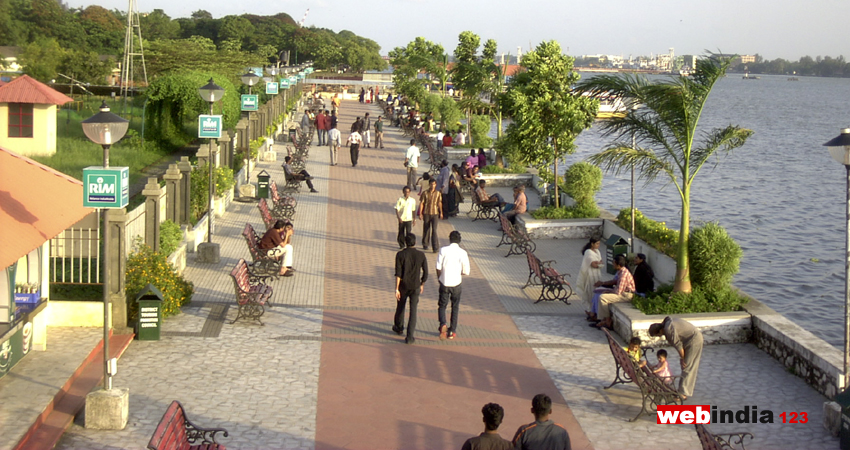 Marine Drive is a pathway of about 3 kilometres, which faces the tranquil backwaters. One of the most visited places for locals and tourists alike, spend some time and soak in the serene beauty of nature. You can also spot two structures—the Rainbow Bridge and the Chinese Fishing Net Bridge.
From backwaters, beach, and scenic locations to religious and historical places, Kochi has something for every taste.