Best Artificial Intelligence Trends to Watch Out In 2021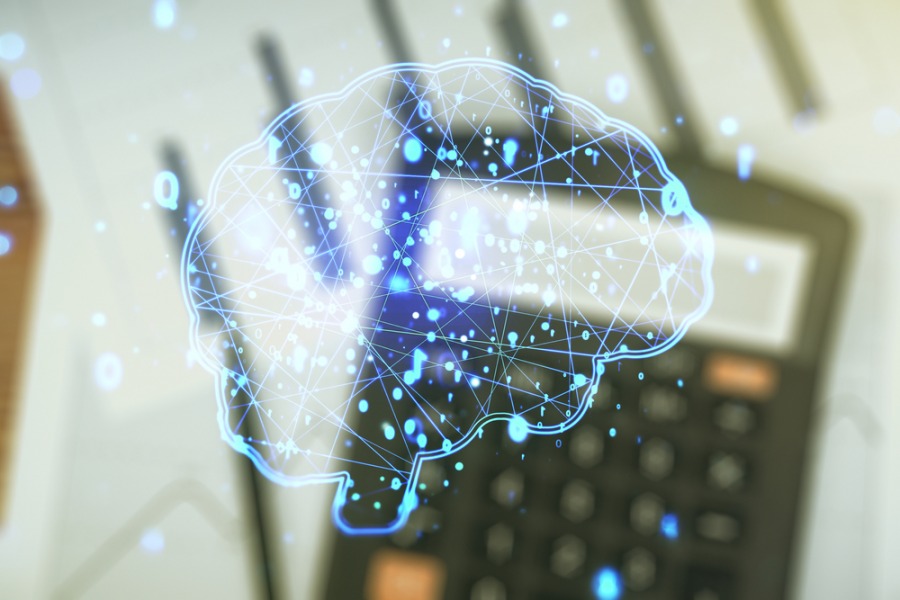 Technologies are getting advanced day by day, and according to that, the developers and the mobile app development companies should also get advanced. Developers have to keep on learning as per the new technologies.
One of the latest trending technologies recently is AI. Artificial Intelligence development has gained a lot of popularity in a short time. Many things are possible using this. Various mobile app development companies are adopting artificial intelligence in their mobile apps.
Artificial intelligence is the intelligence of machines. It has changed many industries and has also changed our lives and made it more accessible. It is already used in many applications and fields like robotics, google assistant, Alexa, and much more.
Given below are the best trends of Artificial Intelligence in 2021.
AI-enabled chip
Despite the latest artificial intelligence trend, AI-enabled chips are expected to rule the market in upcoming years. It is already used in many applications recently.
AI-enabled chips will develop a task that requires AI in it. It is used in applications for face recognition, sensors, object detection, natural language processing.
Top companies are making AI-enabled chips that will enhance AI application's performance.
It will augment all the AI-based services of the phone, such as translation, photography, virtual assistants, and much more, using very little power.
Benefits of using AI chips in smartphones
Smartphones have experienced many benefits from artificial intelligence for some time recently. However, processing has been done through an advanced cloud platform or primary GPU or CPU chipset.
The new generation of chips has many advantages, as it enables overboard processing. It will reduce the time of reaction and make processing more effective. This process will promote lower power consumption, significantly increasing battery life. Many famous companies are developing their AI-based applications developing AI-based HR to recruit employees in their companies.
The role of AI in healthcare
Big Data has been primarily used to find COVID patients and critical hot points. It is already used in the healthcare sector to a great level with high accuracy. Researchers have created thermal cameras and mobile applications to monitor individual temperatures and collect healthcare organization's data.
By advancing data analysis and predicting various outcomes, AI can support healthcare facilities in various ways. AI and ML instruments offer understanding into human health and recommend preventive steps to avoid diseases. AI solutions also help doctors frequently track their patients' health, thereby advancing teleconsultation and remote care.
AI for cybersecurity and knowledge breach
In upcoming years, AI will reach almost all the fields; digital data will be at risk because the risk of hacking the data and cyber theft will increase. This will take care of the security and increase the security for the data. AI will detect cyber theft and will provide you with better security. Fake digital transactions or any fraud happens. Artificial Intelligence will detect and inform activate the security.
The intersection of IoT with AI
It is growing obscure with IoT and AI. Although both have different features and characteristics when used together, they both make a great pair and open up many possibilities. The combination of both has given us intelligent voice assistants like Alexa, Siri.
The abilities of AI make the IoT more intelligent when combined.
AI in robotics
Many companies are using robots to enhance the performance of their company. Machines can perform a lot of work to help humans like in education, business, and others.
Walmart and Amazon use robots to manage and pack the products and to clean the place. In this pandemic, many hospitals have used robots to measure the oxygen and temperature of the patients, it also disinfectants the surface.
AI solutions for IT
The number of Artificial Intelligence solutions for IT is increasing by the passing years. It is predicted that AI can solve basic IT problems on its own and can auto-correct any small issues that occurred. This will reduce the human work for small problems.
It can be used more in upcoming years for IT. It will also be possible that they will develop and run the code automatically.
Helps to monitor business
Hyper automation and intelligent projects help Artificial Intelligence enabled tools to organize and define the business process perform in real-time. Enabling intellectual automation will be used for new tools built for the task.
This technology will provide digital workers the skills to handle the natural language, context-setting, logic, and other things.
AI tools and platforms are already helping the business the way customers are accepting the new reality.
Natural language processing(NLP)
It is one of the largely used applications of Artificial Intelligence recently. NLP is popular because of its usage in Alexa, and Google Home.
NLP has eliminated the efforts of writing and communicating with a screen as we can communicate with the robots that understand our language.
In this year the use of NLP is expected to increase with the use in chatbots, machine translation, audio-video translation, and much more.
Conclusion
Artificial Intelligence has changed the way digital gadgets are used, and many applications already implement it. AI is going to change a lot in the upcoming years. It is going to be used in every sector.
In this blog, there are the latest trends that will be used in 2021. With developing AI applications, there must also be an Artificial Intelligence development solution to solve the issue or bug; if any, the solutions will also get advanced.
I hope this blog will help you with artificial intelligence development by following the trends and getting knowledge on them. According to this site, you can get an idea about the latest trends of artificial intelligence.
Author Bio:-
Rahim makhani, CEO and managing partner at Nevina Infotech, Enterprise Web App & Mobile Application Development Company, helps global businesses grow by the internet of things development. His 10+ experience enables him to provide digital solutions to new start-ups based on IoT and Blockchain, and some trending technologies. More than an app development company: Nevina infotech is an award-winning technology consultancy that transforms businesses by generating ideas, building products, and accelerating growth.