Benefits Of Using (or Being) An Accredited Laboratory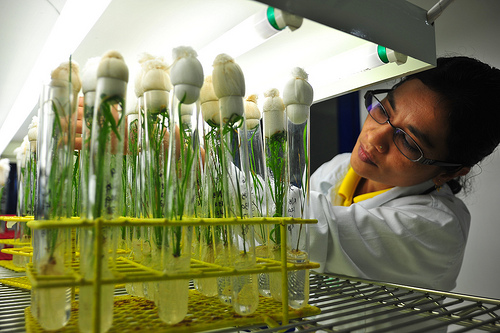 Official government organizations, corporations, and regulatory bodies are called upon commonly to allocate resources or
make decisions that will affect the future of their company, their customers, or their constituency.
As such, they use laboratories and testing services to determine a set of data points, to test or calibrate products and allow them to make informed choices.
Using a lab that has ISO 17025  accreditation provides them with the assurance that their results will be accurate, reliable, and trustworthy.
On Being an Accredited Laboratory
A lab that is accredited has a certain competitive edge over non-accredited labs. Namely:
Recognition on a global scale for having achieved that accreditation.
Affirmation of consistent quality and competency
Assurance for their customers that their facility has the appropriate calibration or testing capabilities.
Those using accredited labs enjoy the following benefits:
Minimization of costs for re-testing, sampling, time sacrificed, and more.
Assurance that purchases are safe and high-quality.
Knowing that minimum standards are being adhered to or exceeded at all times.
Comfort in the knowledge that they won't be hit with needless outside review, and in an associated reduction of costs.
Using an accredited lab increases confidence in baselines.
When choosing a company or supplier for testing, calibration, and measurement, you must have confidence in them.
A lab with an ISO 17025 accreditation grants that level of confidence through its many guarantees.
The competence and experience of the staff is regulated, as is appropriate and properly calibrated equipment.
Quality control is guaranteed, as are best practices, proper environments, and pristine reporting procedures.
On one hand, every laboratory is sure to tell you that they possess all of these traits.
They may be telling the truth but it is difficult to know for sure if they don't possess accreditation.
You can do your own verification work but that is hardly cost-effective.
Relying on the reports from third party accreditation assessments can provide you with the sense of security required to commit to your project.
As a laboratory, the same assessments allow you to reassure those who request your services.
There are assessments and standards besides ISO 17025 but they are not acceptable for the judgment of technical competence.
Rather, they ensure that companies and their systems are appropriately managed. ISO 17025 is the internationally accepted standard.
This uniform competence standard is almost borderless which means that data provided by an accredited source is acceptable across multiple countries and international markets.
This leads to an increased reduction in costs for a company working in multiple locales, as they don't have to pay to have the same products re-tested to another standard.
Whether the work is in food and drug safety, environmental protection, quality of building materials, electrical or
mechanical products, or even children's toys and games, testing, calibration, and measurement by an ISO 17025 accredited laboratory is widely accepted as the gold standard.
In many cases, it is even mandatory. That is why it behooves both the laboratory and the party taking advantage of their services to avail themselves of the benefits of accreditation.
Featured images:
License: Creative Commons
image source
An experienced lab product testing professional who is looking to incur knowledge about proper lab accreditation procedures to business organizations.