Benefit Your Home: Professional Landscape Design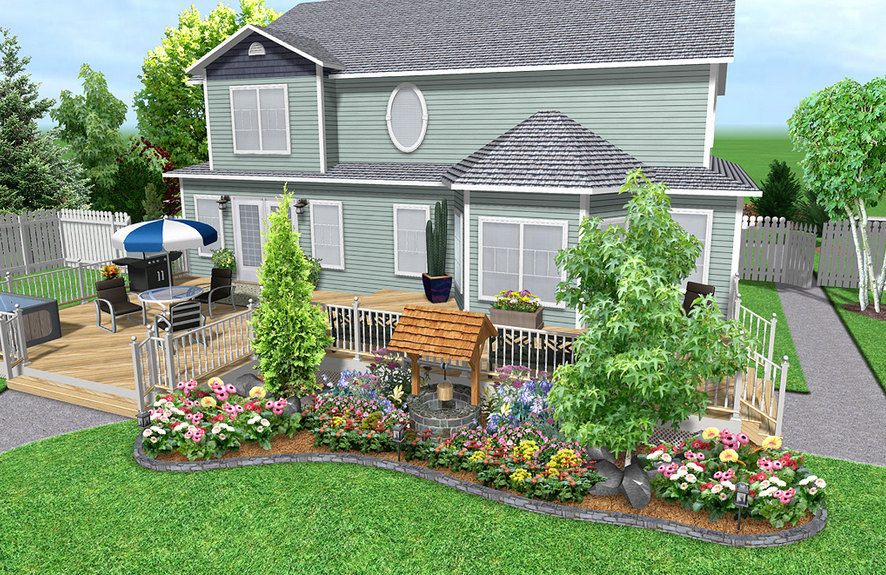 It's nice to come home to a beautifully landscaped yard after a long day to enjoy and relax. Landscape design transforms a yard into a haven to retreat to and for kids to use their energy. It's very useful to enlist a Landscape Design Company to create/maintain a project that's suits your needs/wants. There's so many benefits to experience when using professional landscaping companies to consider when you're deciding how to proceed with your design choices. Our landscape contractors in Louisburg will create a perfect design for your space.
An Art Form Outdoors
Most don't realize that landscaping is actually a form of art where the knowledge of which materials, living and non-living, work well with each other and which plant types require a specific environment for survival. The role of your designer is to design a custom landscape that's perfect for your living environment while meeting your preferences and needs, also. Landscaping projects completion times vary greatly dependent on the size and details within the project. Some may only take two weeks where others could require a couple of months. It's during this time that your landscape designer plants trees, flowers, and bushes that perform well within your climate while making sure there's adequate drainage and high quality soil for everything to thrive beautifully.
Save Energy Costs
A company that designs your landscape properly will save money on heating and cooling costs. Shade trees provide the perfect way to keep the sun from heating up homes and causing the air conditioning to run for long time periods. It's possible to save up to twenty-five percent on your household energy cost. The initial investment spent on landscape design is returned in savings within less than eight years.
Home Value
The value of a home is higher when there's professional landscaping that's been done, otherwise known as curb appeal. Home price premiums increased by six to seven percent for homes with professional and well-done landscaping. The recovery value averages one hundred to two hundred percent when it's time to sell your home. For example, a mature tree can bring an approximate value of one to ten thousand dollars to your homes' value.
Members of the Society of Real Estate Appraisers strongly believe that proper landscaping adds to your property value and increases the speed that your home sells.
Maintain The Beauty
The number one benefit of hiring a professional landscaper is that they take care of maintaining your design and keep it thriving for you. Typically, landscapers regularly water the lawn and plants, trim bushes and trees, place fertilizers where and when necessary, and use any pest control methods, if required.
Regular maintenance of an intricately designed yard requires a lot of time and effort, and complicated to achieve on your own. This is a project for professionals to take on especially if you're unsure of what it takes to care for specific plant types, and having a busy schedule prevents proper care for your beautiful creation.
Keep In Mind
When you're ready to create your custom retreat within your living space, and have a place the entire family enjoys, the best option is to choose a professional landscaping company you trust to handle your project. This ensures that you receive the desired look and effect that you would like without dedicating time to attempt a major project on your own.
Don't DIY
Individuals who try the do it yourself method focus on one aspect of their landscape instead of looking at it as a whole. Your landscape plan needs to flow, choose your landscape contractors in Louisburg today.