Begin Your Love Story With Disabled Dating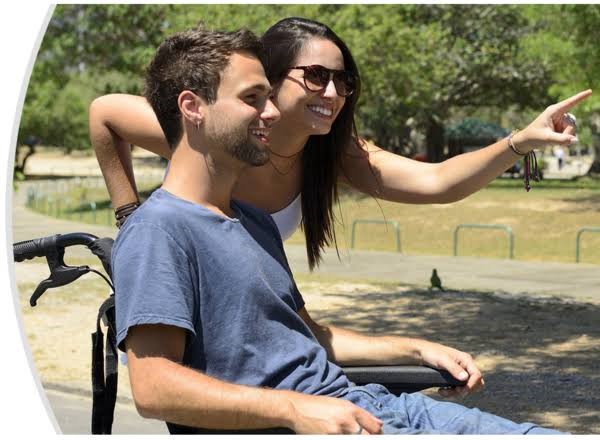 We want you to know – you aren't DISABLED, you are just differently-abled because the only disability in life is a negative mind and a bad attitude!
With a kind heart and a brave mind, it's time for you to leave the past behind. Because now we look forward to hearing your story. The disabled dating sites are here to make everything flawless for you.
With the disabled dating website, you'll be in the limelight!                             
Disabled-dating.co.uk is an operated social community for the differently-abled people in the UK and Ireland. It is planned with an idea to set itself apart from all the mainstream and boring social networks that aren't able to meet the requirements of the specific community. Ours is a group that comprises of people with similar ability levels and needs. Disabled dating sites are here to foster long term relationships!
New Friendships. Exciting Conversations. Awesome Time.
Who is Disabled-dating.co.uk for?
Differently-abled – It is for adults with different mental and physical abilities. The members are able to find out the potential matches with similar requirements and abilities with us. This makes it easier for them to initiate new conversations and start new friendships with similar minds!
Die-hard Introverts – Yes, it is for the die-hard introverts. It allows you to connect online via the site's chat system. This makes it quite easier for the members to initiate and continue the conversations as per their comfort level. It's best for people who have difficulties with speech. The beauty of our website is that technology has helped itself in the playing field which has allowed the users to feel less conscious about their capability level.
Look towards a brighter side with our dating website!
Explore more reasons to join us!
With us, you'll feel welcomed and supported by a private single community that truly understands how difficult it is to meet your soulmate in this vast universe
Our website is filled with 100% reliable members. We do not allow anyone to create fake profiles.
Our messaging system is one of the great ways for effective communication. You can begin without giving away the personal contact details. Fortunately, the voice and video chat options are also available.
Our website is monitored for abusive and inappropriate behavior. The user profiles are always scanned for authenticity purposes, so no need to worry about the profiles that are floating around. And, of course, No Bullying!
The members can contact us anytime in case of any query or hassle. We are always here.
Disabled-dating.co.uk is not just a website!
It is a golden opportunity for the special community!
Disabled-dating.co.uk is not just a website to meet out your potential dates. It is distinct in a way as it helps the people 'of one mind' to find new friends irrespective of the location. We are your partner to the beaten path of personal enrichment, self-love, social growth, freedom, and independence. Our website provides a safe, warm and comforting atmosphere to all the users. You can operate it as per your comfort levels.
Connect. Date. Meet. Repeat.
Let's Begin
          ~ Because it's time to focus on abilities, not Disabilities!
You can start now with these simple steps!
Step 1 – Visit our website Disabled-dating.co.uk. On the home page, you'll find the following question asking you for your preference and gender. Just fill in your gender and preference details. Now, you're all set to go on a roller coaster ride with us!
Step 2 – In the second step, you'll require to fill in the following information-
Your Date of Birth
Your Location
Your Email address
This will just take a few seconds.
Step 3- In the third step, decide your username and password. Now, you're ready to begin!
Step 4 – You need to write the letter and the numbers displayed on the screen to confirm your account. Once you're done with this, it's time to start filling out the basic information on your profile by adding up the stuff that interests you. You can start by adding some lines about yourself along with a profile picture. Hurray! You're almost there!
Step 5 – Once you have logged into your account, you'll have to re-enter your email address for confirmation. This is for security purposes. Cheers! The process is complete!!!
Stop being a mourning dove, because it's time to seek new love 😉