Baroque Architecture: Back to Bucharest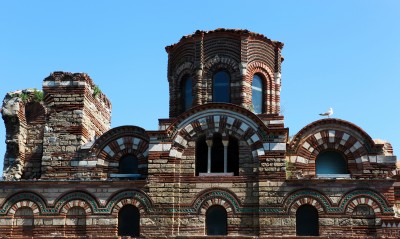 Bucharest is one of the beautiful cities of Romania that has not been spoilt by mob tourism. This cultural city is capital municipality and commercial center of Romania. Romanians love to live an urban life, and one will not be disappointed to find a galore of museums, local restaurants and astonishing architecture as well as Italian restaurants, colossal shopping malls and bookshops.
Heading to Bucharest for the weekend? Does the tour include Bucharest in the itinerary? Packaged trips would include some famous places touring and most of the day at leisure. So what to do in the leisure time? One must have done enough research to spend that extra time at the places suggested by the many review websites. But, who doesn't like spending time in a city like a true explorer or like a local? Let us see the finest places that could make your holiday a real memorable one.
For Pseudo-events: Bucharest consumes striking architectural appeal. Head to Victoria Avenue, the oldest street of Bucharest, for experiencing the eminent boulevard. This place was called the Mogoşoaia Bridge in ancient times as it connected the Mogoşoaia Palace with Bucharest. Post Independence it is known as Calea Victoriei. Walking in the streets of Victory Avenue, one cannot miss the enchanting spell that lies in the air of the constructed dwellings that makes the trip engrossing. The beauteous sights of Cantacuzino Palace, Athenaeum, Romanian Savings Bank building, Military Club, Palace of Parliament, Revolution Square, and the Romanian History Museum are incredible. Stride in these streets for an enjoyable venture.
For Local Food-events: Romanian traditional food consists of soups, side dish, main course and desserts. Beverages are had traditionally too. After a long walk at the Victoria Avenue, head to Crama Domneasca for scrumptious local delicacies. Walled with bricks and Gothic interiors make this place an absolute place for tourists. The Old City is best for long lunches and drinking out on the street bars and pubs. Dominated by tourists, the local people are also very friendly here. Caru Cu Bere is one of the finest restaurants of Bucharest and recommended by many. It is a heaven for foodies. Holding an excellent medieval look, this property has antique clocks and ancient chandeliers that make one feel that one is in a fantasy land of some old-fashion movie. With quick service, exceptional traditional Romanian food is served here. A mix of locals and tourists crowd the restaurant.
For Shopping-events: Bucharest has some of the World's most shopping addictive women. The first shopping mall is the Bucuresti Mall and is now very popular with tourists. Based in a picture perfect dome, the place is full of high fashion boutiques and theaters. Baneasa Shopping City is the largest mall of Bucharest. Over 200 stores for fashion, shoes, food, cosmetics, jewelery and all the accessories makes this mall a must visit center for tourists and women. AFI Palace Cotroceni is yet another beautiful shopping mall with food outlets, fashion stores and children areas. All these malls are renowned for the construction and interior.
About Author:
I am a professional blogger working for Bucharest Car Rentals, a vehicle hire company which represents Dollar Thrifty in Romania. Follow me on Twitter @carhireromania