Amazing Racing Spots In Turkey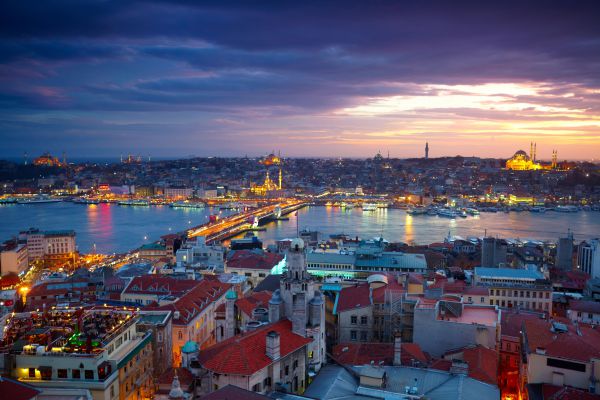 Turkey is blessed with amazing racing spots to satisfy even the most finicky racing enthusiast. Right from a state-of-the-art go-karting track to an adrenaline-filled horse racing course and everything in between, visitors can find as much excitement as they are ready to handle.
Tuzla Carting Track
This track is popular for hosting go-karting competitions. Both professionals and amateurs can head out to the track, which is open every day from 9 am until 6 pm. Located in the Tuzla neighbourhood of Istanbul, accessing the track can be a bit of problem. However, there are buses that depart from Harem, which visitors can take.
The Track details are as Follows:
Length of the track is 930 meters It can accommodate a maximum of 8 contestants in one go The track has 48 go karts
Velienfendi Race Course
Known as Veliefendi Hipodromu locally, this renowned horse racing course in Istanbul is spread over an area of 147 acres. Besides modern horse racing facilities, the course also has training facilities and barns to house horses. This course has the distinction of being the oldest horse racing track in the country. It was constructed over two years, 1912 and 1913, under the orders of Enver Pasha.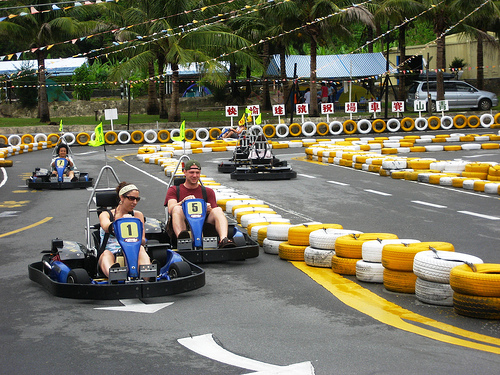 Velienfendi Race Course consists of 3 tracks, which are as follows:
The 2,020-meter track is a turf track and oval in shape the 1,870-meter track is a synthetic track that can be used in all kinds of weather the 1,730-meter track is oval in shape and made from sand. This track is primarily used for training horses
With the capacity to seat 7,600 visitors, the Velienfendi Race Course also has an apprentice training center, a museum, exhibition hall, a hospital for race horses and hordes of recreational facilities for visitors.
 Izmir Park
Istanbul may have lost out on the annual F1 racing event, but motorsport racing is extremely popular, thanks to the Izmir Park in Izmir, Turkey. Spread over an area of 245 acres, this race track covers a distance of 1.358 miles, making it the second longest track in Turkey after Istanbul Park. Some of the events hosted include
Motorcycle Competitions Go-karting Races Auto Races
In addition, the Park boasts of two go kart courses and a paintball field. Other facilities include covered and open stands for spectators, an exhibition area with halls in varying sizes, cafeteria, VIP lounge, shopping area and training halls.
Istanbul Park
Once hailed as the best race track in the world by Bernie Ecclestone, the Istanbul Park can mesmerize visitors with its massive size. It can accommodate 155,000 spectators. The stunning Grandstand can seat 25,000 people. The track hosted its first Formula 1 Grand Prix in August 2005. The Istanbul Park is unique for several reasons.
The circuit runs anti-clockwise It is 3.317 miles in length and is about 15 meters in width It has 14 corners in total The racing distance of the circuit is more than 58 laps The Turn 8 of the circuit is often compared to the Eau Rouge of the Belgian Grand Prix circuit and this has earned the corner the moniker of Faux Rouge
With so many amazing racing spots in Turkey, it is difficult not to get a Turkey visas and enjoy the adrenaline-pumping fun this spectacular country straddling two continents has to offer.