All About Gutter Installation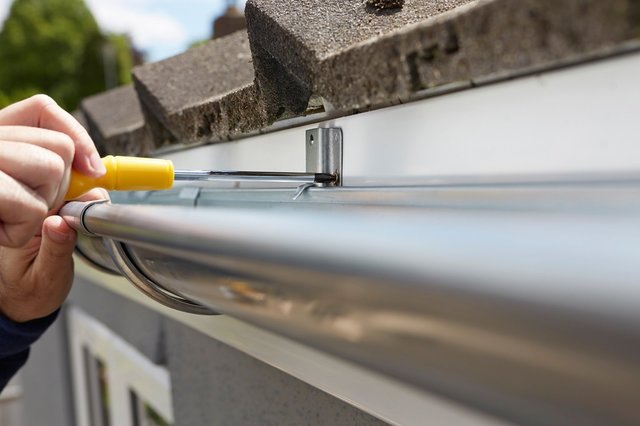 The gutter is considered as one of the most important parts of roof installation. Gutters funnel helps to drain off the roof water away from your home and therefore protecting your siding, windows, doors, and foundation from water damage. Many homeowners don't realize the importance of the gutter system and neglect its maintenance. The clogged or damaged gutter can either cause water pooling or overflow of water from the gutter system. The overflows, as well as water pooling both, are dangerous for the building.
When gutters aren't functioning properly, rainwater runs off the roof of the house and collects on the ground near the foundation. Heavy rains can result in standing pools of water and can cause a multitude of problems. A well-maintained gutter system is a requirement of every home as it protects your home from a leaky roof, damaged foundation, and stained siding. If your gutters need a replacement or if your home has no gutter system, then you might have issues in the future. Here are a few things you need to know when getting new gutters for your home.
Types of Gutter System
Different material can make a huge difference in the cost of gutter installation. Some of the widely used gutter materials are:
Vinyl:  Vinyl gutters are easily available and cheapest gutters to install. They are light in weight and easy to put up. Vinyl gutters are considered the best choice for the DIY (Do It Yourself) projects. They are widely available in two colors: brown and white.
Aluminum:  Aluminum gutters are the best gutter material as they are highly durable. They don't require painting and do not crack or bend. Moreover, they can be easily customized to fit any roof type. There are various color options available for the aluminum gutter system.
Wood: Wood gutter systems are mostly used in old building structures. The wood gutter provides a rustic touch to the home and with proper care and maintenance, they can last for a really long time period.
Copper: Copper gutters are the most beautiful option. They are tough, can last over 60 years and are typically built to fit in every home. The copper installation cost is comparatively costlier than the other gutter materials.
After finalizing the material for your roof gutter systems there are many other factors which must be considered.
Gutter Pitch: The pitch of the gutter is generally unnoticeable but it makes sure that the rainwater keeps flowing to your downspout. The right pitch will help enhance the performance of the gutter system and therefore it is necessary to analyze the proper pitch for your home gutter system and the correct number of downspouts.
Gutter Size: Different home have different gutter system needs.

In particular, homes with multiple gables, varying degrees of pitch, and multiple rooflines need a special plan. Hire any professional to scale your gutters based on your local weather and roof's square footage.  Deciding the right size and type of gutters are an important part of gutter system installation.
Look for experienced and skilled roofing contractor Canton Michigan to carry out your roof and gutter maintenance because handing over your gutter installation work to seasonal or amateur roofing contractors will not yield good results and it might be possible that you have to opt for another repair work after few years.