Air India Online Ticket Booking For International Destinations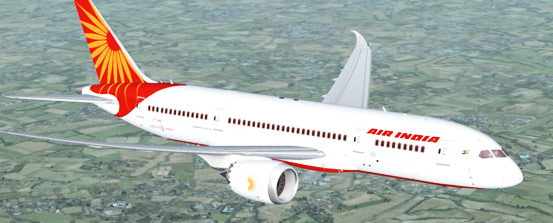 Air India, the flagship carrier of the country, reaches more international destinations than any other Indian carrier. For this reason, it remains the leading choice for travellers to different foreign destinations. It operates flights to 35 international destinations in over 4 continents. Some of its flights are non-stop, including long-haul flights, and others are connecting flights being operated along with some codeshare airlines or Star Alliance members. These arrangements vastly expand the flight network of the carrier, providing opportunities for people to use Air India online ticket booking platform for a number of different destinations.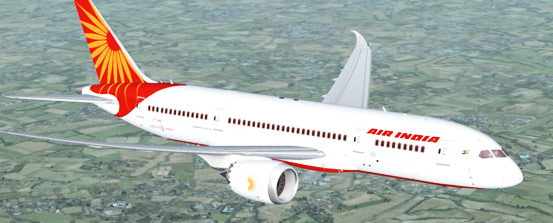 Air India Codeshare Flights
In order to facilitate easy air ticket booking and travelling to such destinations where the national carrier does not fly directly, there are agreements with other airlines. In this case, passengers have to deboard the aircraft at the destination reached by Air India and board the aircraft of codeshare carrier in order to reach the desired city. Similarly, people from those cities can use other airlines to fly on select routes of Air India.
The flagship carrier has codeshare agreements with Turkish Airlines, Ethiopian Airways, Lufthansa, Singapore Airlines, Air Mauritius, Egypt Air, Air Canada, Asiana Airlines, Austrian Airlines and Swiss International Airlines. With these carriers it is able to provide ticket booking facility on more than 100 routes, expanding its international reach considerably.
While making Air India online ticket booking, passengers shall check the flight details to know which other carrier is operating the flight. It is also important to know baggage policies, earning and redemption facility of the frequent flyer program points on other carriers and cabin class privileges before selecting flight itinerary.
Besides the prices of tickets, flight duration shall also be duly considered. Some flights might be quite economical but have a long stay at stopover location. Thus, suitability of layover times for your travel shall not be ignored.
Air India and Star Alliance
The carrier became a member of the Star Alliance on joining the grouping on 11 July, 2014. By being a member, it is now possible for Flying Returns loyalty program members to earn and redeem miles on other airlines of the group. Star Alliance offers facilities of Silver and Gold status to frequent flyers. This also makes it possible to travel seamlessly on any of the 18500 odd daily flights, covering more than 1330 airports in about 190 countries of the world. The benefits do not stop here. Air India passengers are also eligible to use the airport lounges of these airlines across different airports for comfortable international travel.
By banking on codeshare agreements and Star Alliance membership, Air India flight booking is now a gateway to myriad of travel options across the world, not just limited to its own network. Both business and leisure travellers can reach their destinations conveniently, which were earlier flown to by searching and booking tickets on various other airlines. These expanded flight booking options can also be availed using the services of online travel portals. Booking tickets online is easy as users are self-guided along the way through an easy-to-understand user-interface.