Age Is Just A Three Letter Word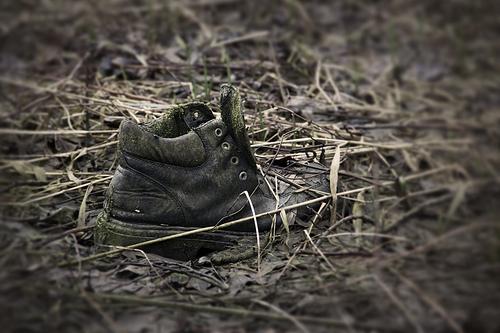 Age is nothing but mind over matter; if you don't mind it doesn't matter. In the world of sports, athletes still going strong over the age of fifty, and well past their seventies, don't seem to mind at all!
Back in the day, being fifty or sixty years old meant spending free time sitting on the porch with a glass of lemonade and a good book, or chatting with a neighbor, or puttering in the garden.  People looked forward to retirement so they could sit and relax and catch up on all they didn't have time to do while they were working, or maybe do a little traveling to see the kids.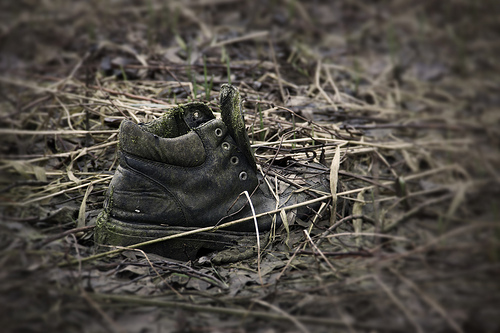 Man, have things changed!  It might be sheer stubbornness in this new breed of fifty-somethings, or it might be the leaps and bounds we have seen in the medical industry, coupled with the World Wide Web providing us with unlimited knowledge in health, nutrition, and fitness.  Whatever it is, we are seeing a whole new meaning to 'over the hill'. Seniors today are trading their parents' rocking chairs for speed bikes and running shoes as they climb, cycle, and run over that proverbial hill!
Take a look at these inspiring seniors; put down that lemonade and start climbing!
Jeannie Longo/53 years young
Beginning her career as a downhill skier in her home country of France, and after winning many skiing championships, Longo, at the age of 21, left the slopes and hit the road cycling.  In only a few short months, she mastered her sport and won the French Championship for road racing. This Olympic gold medalist and 12 time world champion is believed to be one of the best female cyclists ever.
Since 1984, Longo competed in seven Olympic Games, competing in road and track cycling events against athletes that didn't even know what a tricycle was when she was already on the pro circuit. In 2011, at the age of 52, Longo won the French Time Trial Championships, for the tenth time since 1995.
Hiroshi Hoketsu/70 years young
You may or may not remember Hoketsu, the Japanese equestrian who competed in the 1964 Summer Olympics show jumping competition. He finished 40th that year, not all that memorable, but he is not a quitter! Hoketsu went on to qualify for the 1988 Summer Olympics, but was not able to participate because his horse was quarantined; a minor setback for Hoketsu, as he soldiered on to compete in the 2008 Olympics. Hoketsu, at the age of 67, not only placed 9th in the Dressage Team Grand Prix and 35th in the Dressage Individual Grand Prix, he also beat the age record as the oldest Japanese Olympian, formerly held by Kikuko Inoue, 63 years old. At the age of 70, Hoketsu qualified to compete in the 2012 Summer Olympics Individual Dressage; he finished 40th. Hoketsu remains the oldest athlete representing Japan in the Olympics, and is the third oldest athlete to ever compete in the Olympics.
Lew Hollander/ 82 years young
The Hawaiian Ironman Triathlon is no easy feat at any age; Hollander is the oldest person yet, at age 82, to finish the triathlon under 17 hours – three years running.  The triathlon consists of a 2.4 mile swim, 112 miles of cycling, and a 26.2 mile run; 140.6 miles, consecutively.
Hollander's times are impressive! In 2010, he ended the race at 15:48:40; in 2011 he completed the triathlon in 16:45:55, and in 2012 Hollander finished at 16:45:52; well under the cutoff time of 17 hours.
Tao Porchon-Lynch/93 years young
According to the Guinness Book of World Records, Porchon-Lynch is the oldest yoga teacher in the world. Founder of the Westchester Institute of Yoga; she has over 70 years of yoga practice and has taught yoga in India, France, and the U.S. for more than 45 years. At 93 years young, Porchon-Lynch has added ballroom dancing to her list of passions and is an award winning dancer.
Olga Kotelko/93 years young
Proving you are never too old to start something new, Kotelko started playing softball at the age of 65, and did not begin track and field events until the age of 77! This Canadian athlete, at the age of 92, held 23 track and field world records, including every world record, 17 total, in the 90-95 year old category as of 2010. In 2011, she added seven more wins to her record at the World Masters Athletics Championships.
Over the hill? Perhaps. Unstoppable? Most definitely!  You don't have to be competing for a gold medal or Guinness Book record to be an inspiration to those around you. All you have to do is strive to be the best you you can be. If that means, you might necyclied a little help getting over that hill, or might have to wear a knee brace to try that new sport, so be it! The important thing is that you try.
In the words of George E. Woodberry; "defeat is not the worst of failures. Not to have tried is the true failure." 
Featured images:
 

License: Creative Commons

 

image source
Suzi Martel, founder of In Suzi's Words, is a freelance lifestyle writer, from Southern California, who has a passion for writing informative, entertaining copy on a variety of topics such as; sports, exercise, healthy living, and caring for others.