Accounting Majors: MBA or CPA?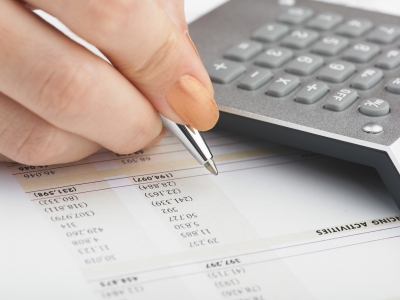 After four exhausting years of toil, struggle and sleepless nights, you're finally ready to start paying off those student loans with a career in accounting. Months pass by quickly, and after several rejection letters and "thanks, but no thanks" phone calls, you're beginning to realize that in order to succeed, and in many cases even land an entry-level position, you'll need an MBA or CPA. But which of the two degrees will help you realize your career aspirations? Before committing to a program, consider your goals, interests and the benefits of earning a CPA or working toward any number of MBA concentrations.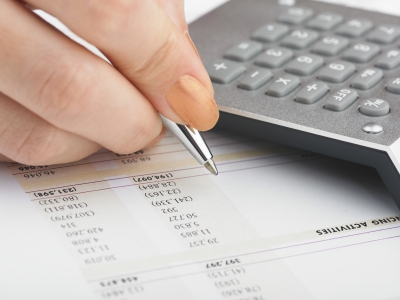 What's the Difference?
A degree in finance or a related field is necessary for admittance into a CPA or MBA program, but aside from overlapping courses and concepts, the similarities between the two concentrations end there. An MBA is a post-graduate degree that requires several years of schooling. A CPA is an advanced certificate and only requires a few months of classes and testing. For the most part, earning a CPA prepares you to work specifically in accounting, whether it be auditing for a major firm or working independently for a group of small businesses. An MBA is far broader and provides professionals with the opportunity to branch out into various aspects of the business and accounting world.
Your Goals
Keep your financial and vocational aspirations in mind before determining if a CPA or MBA is the right choice. Are you a wizard with numbers and interested in working for a large accounting firm or as a financial analyst? Would you love to see the letters "CFO" after your name? Many positions in the accounting and finance world require a CPA to remain competitive. Corporate accounting, governmental auditing and independent tax consulting are other options that necessitate a CPA over an MBA. If you'd rather try your luck as a venture capitalist, securities analyst or investment banker, earning your MBA is the better option.
Your Passion
Career advancement and earnings potential are two factors to consider, but there's something to be said for personal satisfaction and pursuing your passion. Do you enjoy several aspects of corporate finance but also love the theories and practices related to economics, marketing, leadership and entrepreneurship? If so, an MBA is probably the right path for you. The coursework required to earn a traditional MBA is far broader and prepares you for many areas of the corporate world. Conversely, if you're all about numbers and can only see yourself working in personal finance, estate planning or tax preparation, consider pursuing a CPA.
Earning Both?
In many instances, the benefits of earning a CPA over an MBA are clear, but there is one unfortunate limitation: earning potential and advancement opportunities. A CPA will only get so far in the corporate world, and because of the certification's limitations, it's almost impossible to land an executive-level position. In order to succeed, many CPAs are heading back into the classroom to earn an MBA. The advantage of this transition is that many times the coursework necessary to take the CPA exam are also MBA prerequisites. This distinct advantage will become apparent when you're able to master many of the same concepts your non-CPA peers cannot grasp.
Is Online Education the Answer?
No matter your final decision, earning an MBA, CPA or accounting MBA online requires several months of studying and time spent in the classroom. If you cannot imagine fitting lectures and class discussions into your already busy schedule, consider earning your CPA, MBA or both through an online university. For many busy professionals, online education offers the convenience and flexibility necessary to earn an advanced degree or certification. In many instances it's even less expensive to attend classes online from your laptop or home computer.
There is, unfortunately, no clear-cut answer when it comes to the benefits of earning a CPA over an MBA. You might find one employer prefers its entry-level applicants hold an MBA, while another wouldn't hire anyone who doesn't hold a CPA. In the end, you might discover that in order to achieve your aspirations, you might need to head back into the classroom for several years to earn your CPA and MBA.
About the Author: Derek Martinson is a guest blogger and recent graduate. Derek is currently working toward his CPA and plans to enroll in an MBA program sometime in the future.