A Quick Guide To Various Certificate Programs In Graphic Design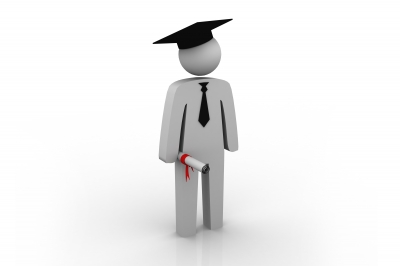 Are you looking to get your certificate in Graphic Design but aren't sure which program to go with?  Choosing between two unknowns can be very hard, especially when your future career as well as your current time and finances depend on it.  To help you out with your decision, we've put together this quick guide to the various certificate programs in graphic design.  The information below will help you choose the path that best suits your current and future needs.
Online Graphic Design Certificate Programs
By far one of the most popular graphic design certificate programs is the online variety.  Online graphic design programs are set up to offer students a fast track to success, while still allowing them to work at their own pace.  The structure of online programs allows for many benefits, including the ability to stay on the cutting edge of everything related to the graphic design industry.
You'll build a body of work that is focused on creative projects that showcase your talents as a designer.  While you learn, you'll build up your portfolio, showing off your new grasp of design theory as well as the latest graphic design software.  From logos to posters to websites, you'll be submersed into the world of graphic design from day one of the program, right up until you get your certificate.
Whether you're a beginner or an experience graphic designer, you'll sharpen your skills and tools with courses that focus on:
Logo design
Page layout
Magazine layout
Poster design
Typography
Letterform
Website design
Packaging design
Brand identity
Much more
Graphic Design Professional Certificate
When you choose to obtain a professional certificate in graphic design, you will learn about the top software products that all the pros use.  This means you'll become proficient in Adobe Photoshop, InDesign and Illustrator. Through these programs, you'll learn how to construct digital images, layouts and illustrations while learning all about the foundations of design theory.
Topics such as color, composition, layouts and typography will be covered, giving you a hands-on learning opportunity while you tackle photo editing, logo design, poster design, magazine covers and layouts, and many other critical tasks that professional graphic designers work on.
In nine months or less, you will learn about software, color, typography, and graphic design concepts through courses such as:
Photoshop basics
Color theory
Illustrator basics
Fundamentals of typography
Design and composition
InDesign basics
The study of graphic design or logo design
Graphic design I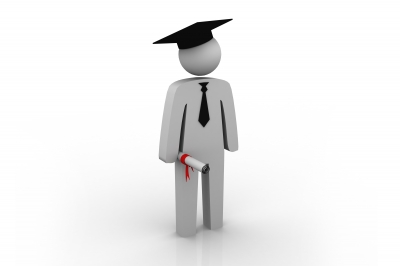 Graphic Design Advanced Certificate
A graphic design advanced certificate will train you in the core fundamentals of software and design techniques (just as with the professional certificate), but will also allow you to take concentrations in specific fields of design.  The difference between a professional certificate and an advanced certificate can be compared to a bachelors and a masters to an extent.
Through challenging projects that allow you to get down and dirty with the design software, you'll gain real life experience that will propel you into the graphic design field of your choice.  Through unique courses that address the things that you want to learn, you'll be able to hone your skills such as print design, brand identity and other foundations of design.
Plus, you'll add one or more concentrations to your professional certificate, building a customized advanced certificate that will allow you to land the job you actually want.  You'll take eight courses in software, color, typography and graphic design concepts, a minimum of one concentration in the area of your choice and additional concentrations if you desire.  At the end of your certificate, a faculty-led portfolio review occurs.  Courses include:
Photoshop basics
Color theory
Illustrator basics
Fundamentals of typography
Design and composition
InDesign basics
The study of graphic design or logo design
Graphic design I
The recommended concentrations include courses such as:
Print Design:
Print production
Advanced typography
Advanced graphic design)
Advanced packaging design
Brand Identity:
Advanced logo design
Advertising design
Branding and identity
Advanced Software:
Photoshop advanced
Digital photography with lightroom)
Illustrator advanced
InDesign advanced
Digital Photography:
Digital photography I
Digital photography II
Color correction
Digital photography with lightroom
Web Design:
HTML and CSS essentials
Dreamweaver I
Web design I