A Fresher's Guide To Exeter University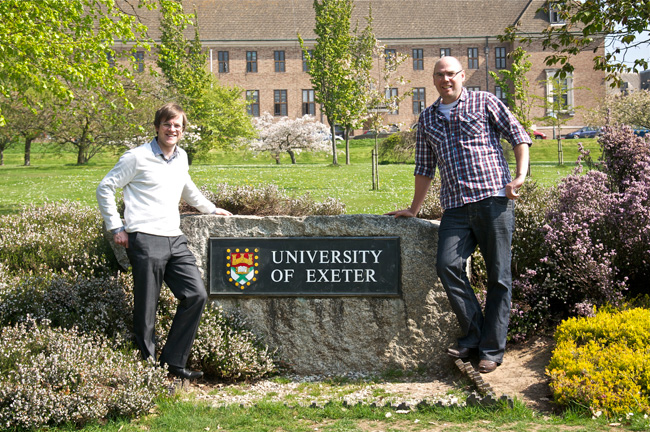 Congratulations! You've been accepted by Exeter University. Or perhaps not quite yet, perhaps you just want to know exactly what's in store should you pick to study in the South West. Sure, you already know that Exeter is a prestigious Russell Group university, consistently ranked amongst the top ten in the UK. But what is it really like to study here? What can you expect to find should you gain a place?
Entry Requirements
First things first, how difficult is it to get into Exeter university? After all, it is one of the best in the UK. Entry requirements are actually quite varied, ranging from A*AA to BBB depending on the popularity of the course. Typical requirements for popular courses such as Maths, History or Economics are A*AA or AAA.
If you are fortunate enough to receive a conditional offer but don't quite make the grade it is always worth phoning up the Exeter admissions department, who may be able to offer you a slightly reduced offer depending on your circumstance.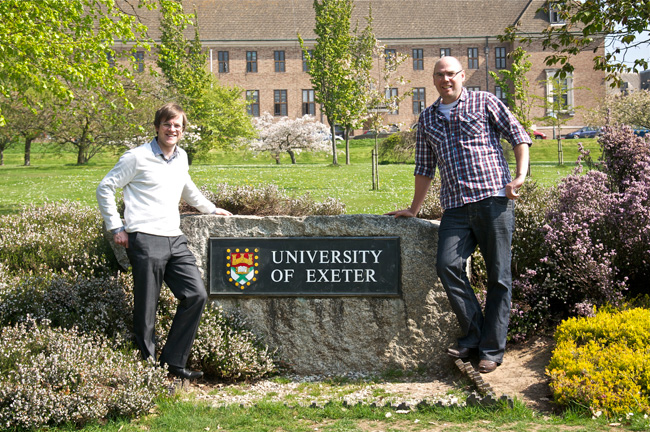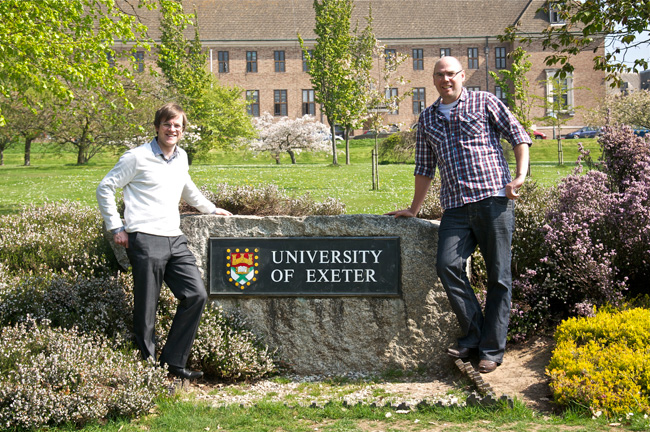 Teaching and Research
If you get a place at Exeter you can confidently expect world class teaching standards, which are consistently rated amongst the best in the UK in the National Student Survey. In 2014 Exeter were voted the best for student satisfaction amongst the Russell Group universities and 4th in the country overall.
Its strengths lie in engineering, medicine, classics, languages and the humanities all of which rank in the top ten in the UK for overall student satisfaction. Exeter is continually ranked in the top ten universities for teaching in the country.
In terms of research, Exeter is the fastest growing research university in the country, with income from research booming 150% since 2008. It is an integral player in the GW4 network of research universities and has recent invested over £250m into a science, medicine and engineering research programme.
Facilities
The facilities at Exeter are also of a particularly high standard. The university is home to £2.25 million tennis and cricket centre, a 220-station gym and fitness centre, all of which have been built as part of a £20 million investment into sport.
Across the campus, the library has recently undergone a £9m refurbishment and is home to a stock of over 1.2 million books and publications, each available for undergraduates to use and loan. The business school has undergone a £25 million redevelopment and there is a brand new Biosciences facility.
Accommodation
There are university and privately owned halls of residence across the city and on campus. In your first year, living in halls is definitely the best way to meet new people and make a new circle of friends. For a comprehensive guide Google 'student accommodation Exeter'. Whilst it's tempting to worry about getting accommodation, don't. There are spaces for all first years in Exeter's halls of residence!
The Union
Exeter's student union is a hive of student activity and a central part to life at Exeter University. The union goes by the name of the Student Guild and boasts over 220 affiliated societies and sports clubs and thousands of members. The Guild is also a fantastic place to get involved with charity work, fund raising and career advice.
Nightlife
You might also be interested to know the Guild's Great Hall hosts a weekly club night, whereby over 1,200 students descend upon the union for a night of drinks and dancing at The Lemmy. It's not the only venue in town though; Exeter is home to locally-famous student haunts such as Timepiece and Arena. Before you head into town you'll likely start at the Imperial, a favourite amongst Exeter's students, or John Gandy's, before you head into town.
Music and the Arts
Finally, if nothing yet has tickled your fancy, you might interested in getting involved with some of the many arts and music societies that run at Exeter university.
Music Week runs during the week prior to fresher's week and gives students interested in getting involved in music a chance to trial and get involved before the rest of Exeter's students arrive. There are two orchestras at Exeter, plus jazz orchestra, concert band a variety of choirs. There are societies for dance, DJs and band members as well.