A Flying Visit To London: What To See And Do If You Only Have Eight Hours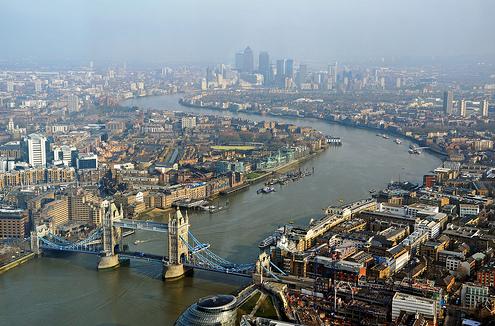 London is one of the greatest cities in the world, full magnificent sights, history and culture; it would be criminal not to have a nosey! If you find yourself in this great city for one reason or another, get out there and explore –  even if you have as little as eight hours. Now I am not suggesting you could see all that London has to offer, but you can certainly make the most of your time.

Deciding what to do and see, where to eat and even grab a drink, might seem like an eight hour task in itself. Not to worry! That's why I'm here, to share with you five things to do in your eight hours in London.
1) The Museum of London
Kick start your day with a trip to the Museum of London and immerse yourself in a little of London's history.  See where it all began, from 'when wild animals roamed Trafalgar Square', to the emergence of a Roman London, which built the city we see today.  Before leaving grab a quick cuppa in their café and maybe even a cheeky slice of cake but don't dilly dally, there's only 8 hours!
Cost: Free (except for the tea and caked of course).
Time: Approx. 2 hours.
Nearest tube: Barbican Station on the Bakerloo, Circle and Hammersmith and city lines.
Next stop…
2) Little Venice
While you couldn't mistake this neighbourhood for the Venice, this is London's version; English barges, Italian coffee and beautiful canal-side walks. From here, for a slightly more picturesque journey to Camden than the London Underground, take a boat along Regents canal all the way to Camden Lock.
Cost: £8 for the boat trip.
Time: Approx. 1 hour 20 minutes including boat trip.
Nearest tube: Warwick Avenue on the Bakerloo line.
Next stop…
3) Camden Town
Welcome to possibly the most eccentric area of London – there's never a dull moment here. Camden is packed with shops and stalls on the market, selling a variety of things from fabrics to handcrafted jewellery.
But today you're here for the food, so make your way to Camden Lock Market for your fill of delicious street foods.  If you are looking for a quick lunch, head to the west yard and take your pick of a variety of foods from across the globe.
Cost: Between £5 – £15
Time: Approx. 1 hour 20 minutes
Nearest tube: Camden Town on the Northern line.
Next stop…
4) Kensington Roof Gardens
These beautiful gardens are situated on 99 Kensington High Street, 100 feet above the ground. Catch the lift up to the 6th floor, or take the stairs if you're feeling energetic, but don't tire yourself out, there's plenty of walking to be had across the 1.5 acres of gardens. Step out into heaven, also known as the English Woodland garden.
Take a stroll around the fish filled stream, also home to the 4 resident flamingos, and admire the magnificent array of trees. As well as this, there are two more themed gardens to wander through; the Moorish style Spanish Garden and the grand Tudor-style garden.
Cost: Free
Time: Approx. 1 hour 20 minutes
Nearest tube: High Street Kensington on the Circle and district lines
Next Stop…
5) IceBar
To end your eight hours in London enjoy a cocktail in one of London's many bars. Sipping a cocktail at the IceBar however will be a slightly more unique experience as it sits at a cool -5° all year round. Yes the name 'IceBar' is literally just that – with the bar, walls, tables and your cocktail glass all made completely of ice.  Step into this winter wonderland and receive a 'designer thermal cape', complete with a hood and pair of gloves to keep you toasty during your stay.
Cost: £14 for your 40 minute session and a cocktail
Time: 40 minutes (The IceBar operates in 40 minute time slots)
Nearest tube: Oxford Circus on the central line
So the next time you find yourself in London, whether it be a planned stay or just waiting for a flight in one of the many London Airport Hotels, there is so much to see and do.
Thinking of trying out this day? Or maybe you have your own favourite places? Please share your thoughts in the comments below.
Featured images:
License: Creative Commons
image source
Naomi Medforth is a born and bred young Londoner who knows a thing or two about what really makes the capital tick. Naomi loves to share her experiences of London through writing about whatever catches her interest in the city and recommends BHRC.