7 Reasons for College Students to Check Out Kuala Lumpur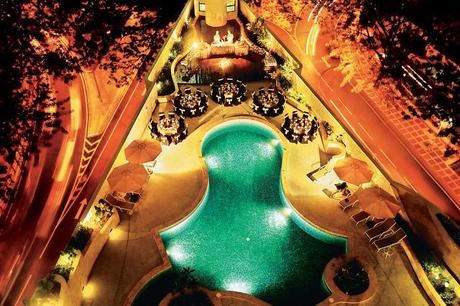 Malaysia is awesome and adventurous travel destination for any college student who is thinking for a trip towards eastern part. This is a place that has affordable entertainment places, shopping places and so many other such options that you can live within 20 dollars. There are few more reasons why you should consider traveling to this place. This destination is usually regarded as best one for college students as they can feel much comfortable here.
Public Transportation Is Really Good
It is possible for you to travel all around the city with monorail or trail, which are cheaper and easier form of transportation in this city. You only need to find Touch'n'Go cards which you can get from any booth that are placed near train stations. But it is necessary for you to put minimum 2.30 US dollars when you buy this card. This card can be used for traveling anywhere in whole city and there is no need for you to buy any other tickets for transportation. This is one major convenience that you get in Kuala Lumpur.
Cheaper and Delicious Street Food
It is good for you visit native restaurants and street food stalls if you want to taste all cuisines of this place. There are so many streets which serve very delicious and cheap food. It is a best place for you to try all possible kinds of dishes. These street foods can take you close to the culture of Kuala Lumpur. There are so many amazing dishes like vegetable goodness, noodle and so on. The fresh seafood that you get here is also impressive.
Shopping
Petaling street is a place that you should visit if you go to Kuala Lumpur. It is not a place that is awesome for shopping, but the ambiance and scene there can make you feel much amazed. This is basically a night market when it gets dark and lights are on, this market becomes alive. Things and varieties that you find in this market are awesome and it is hard to find them from any other place. It is possible that you will get so many things from this market. There is also an option for you to negotiate so that you feel fun in shopping. If you are someone who is comfortable with daytime shopping, then Chinatown markets are good option for you. It is indeed a great place to shop.
Petronas Towers
If you go in Kuala Lumpur even for a single day then you should have fun in Petronas Towers as there you can enjoy shopping that can be cherished. It is one iconic place that has 88 stories for you to visit. It is also possible for you to enjoy here with Escort Kuala Lumpur in cheap rate.
Elephant Sanctuary
Kuala Gandah Elephant Conservation Center is located in this place and it has something great for you. There you can find many Malaysian elephants and you will also know how they are taken care.
Dining In the Dark
There is an option to dine in dark in Malaysia with 27.50 dollars. This restaurant is a place where you are meant to dine by getting your eyes closed so that you get a feeling of eating in pitch black environment.
Know the Culture
There are so many religious cultures that are present in Kuala Lumpur and it has got so many beautiful temples. You can also visit to Batu Caves which is their outside city.