6 Reasons Why First Class Travel Is The Way To Fly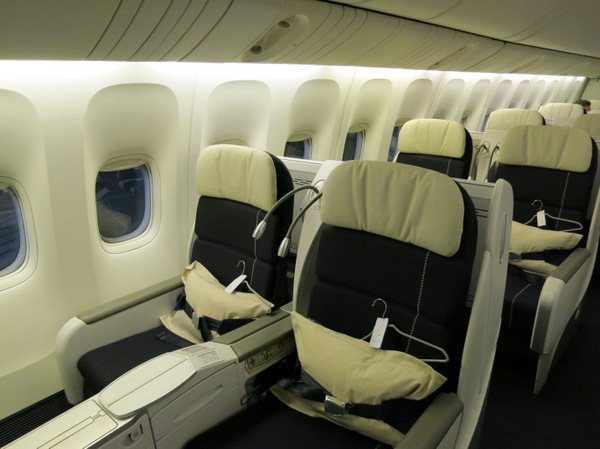 When you decide to fly to any destination in the world, nothing beats flying first class. A trip abroad is made perfect when you travel in the first class cabin. While it is true that the plane is the same one for everyone in it, the fact is that the experience is very different from that of other passengers when you travel first class. Everything from the meals to the seat comfort makes it worthwhile to spend the extra money. Unlike in the past when travelling first class was a reserve of the very rich, today more and more people are finding their way into this cabin of luxury.
When you decide to make your travel plans, consider how you get to your destination. If you are travelling abroad, you will get to your destination in much better shape when you opt to travel in comfort. If you have not had the pleasure of travelling first class, there are several reasons why this is the best way to travel.
Security and Check-in
Dealing with long check in lines and annoying security can be a thing of the past when you travel first class. Your enhanced travel experience begins the moment you get to the airport where first class passengers do not have to deal with the crowds and they can check in with more dignity. After check in, you will usually be directed to a dedicated line where your bag is inspected.
Lounge Access
Waiting to board your flight in a comfortable serene lounge as opposed to the crowded departure area can be a real blessing. At the lounge, you can get everything from full dinner service to your choice of drinks surrounded by other first or business class passengers. This is definitely where you want to be if your flight is delayed. In some airport lounges, you can find the resources you need to get work done, such as free wireless Internet access.
Comfortable Seat
When it comes down to the basics, the first class seats make the extra cost worthwhile. When you want to relax and enjoy your flight, the seats in first class will make your trip blissful. The highly adjustable leather recliners come complete with a foldout table and some even come with enhanced lumbar support features and massage controls. In many cases, the seats can be converted into a flat bed, which has plush pillows and quality bedding. The legroom is more than adequate for even the tallest person.
The Meal Service
While the average coach traveler has to make do with a basic food fare, first class travel means that you can choose what you want to eat. As a premium cabin passenger, you receive a menu when you get on- board and you will not have to worry about getting food that is very often inedible. If you have a special diet request, all you have to do is ask and you can enjoy a tasty breakfast when you get up from your nap. Most airlines stock a wide range of the best alcoholic beverages to cater for their passengers.
Access to Power Ports
Being able to work during your trip is a good reason to travel first class. Access to a power outlet can ensure that you get hours of productivity or simply find a way to reduce boredom. This also means that you have somewhere to charge your iPod. Many airlines today install USB power jacks, and network ports that attract any business traveler.
Entertainment Options
While it is true that most airlines have improved the quality of entertainment that they provide for all their passengers, you will still get the best options when you travel first class. The computerized video-on- demand libraries offer hundreds of hours of entertainment. You can also enjoy internet access, in-seat games, and iPod connectors to enhance your entertainment choices.
The fact that there are fewer people in the first class cabin means that you will get more attention from the flight attendants. You will not have to wait ages when you order a bottle of water and you can be sure that there is always someone to refill your glass when it gets empty.  You have more room to work in a quieter cabin where you have a reduced chance of having to deal with obnoxious passengers. These are just some reasons why you should consider choosing first class any time you have the opportunity.
Featured images:
 

License: Creative Commons

 

image source

 

License: Creative Commons

 

image source
Chad is a travel-loving individual who is not afraid to enjoy everything that air travel has to offer. Apart from enjoying first class travel, he also enjoys staying in luxury hotels.