5 Top Facts about Points Rummy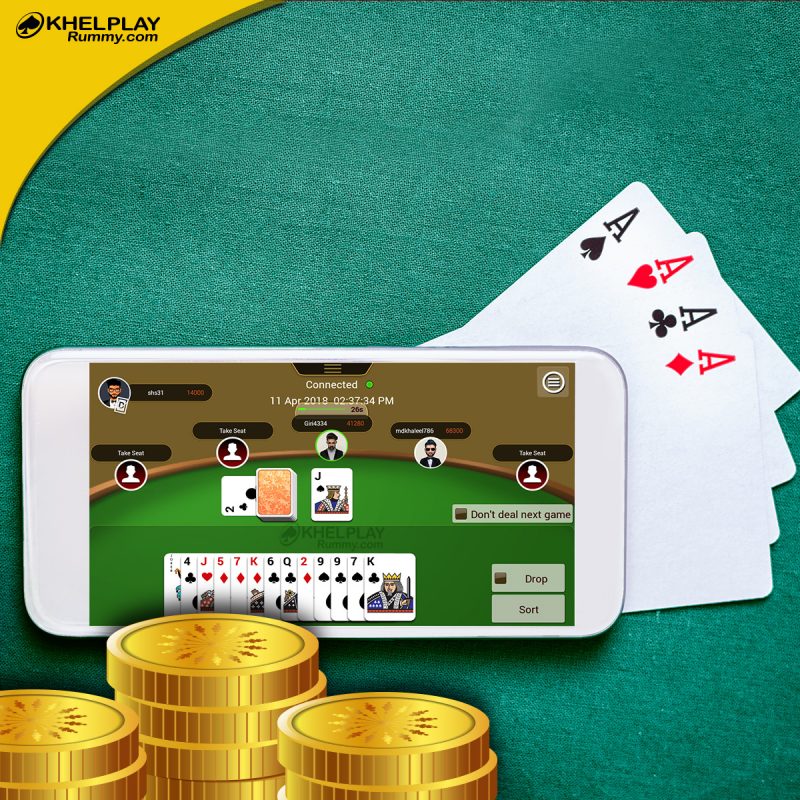 If you want to enjoy quick card games, then 'points rummy' is the best pick. It lasts for only 1 deal. The players compete for points, which come with a pre-determined rupee value. Each participant in this ultimate rummy format brings a minimum of 80 x point value. Middle drop, first drop, and full count equals to 30 points, 10 points, and 80 points (maximum), respectively. There is only one winner, who wins the whole cash at the end of the game.
How to Win a Game of Points Rummy?
To win, you will need one pure life or a straight sequence that contains no joker. This is mandatory; otherwise you will get a full count. Another such sequence is also compulsory. You can even create a straight sequence with rest of the cards. The other playing cards can be melded into a set of 4 or 3 cards. If you leave in between the game, the penalty will be a Full count multiplied by the Entry fee, which will be deducted from your registered account.
No Joker Points Rummy
There is another variation, 'No Joker Points Rummy'. It is one of the fastest forms of a rummy game that is played without game Jokers. However, printed jokers can be used. The game like points rummy lasts for 1 deal only. Other rules and regulations of the play are alike that of points rummy.
Calculation of Winnings
Winnings are calculated as sum of all the points the rival gets multiplied by rupee value against each point, subtracting the Rake. In this rummy patti game, there would be 2 printed Jokers. Apart from these, card Jokers are accepted in all rounds. If you have a confirmed show then you get zero points. Others get points, which are a sum of the deadwood cards they hold. Finally, the winning player receives the reward amount, which is the total points of all the defeated players multiplied by Points Value, subtracting the Rake.
Auto Play Option
Some rummy platforms have the option of Auto Play, which is helpful during poor internet connection or when you get disconnected from online rummy game. The Auto Play option is usually available for 1 to 3 rounds, after which the match will be middle dropped. In this case, if another player declares the game and has a confirmed show, then you as a disconnected player will receive 30 points or so.
How Are the Points Calculated in Points Rummy?
Accumulating points at a personal level in rummy is next to inviting defeat. Below given is the calculation of points for this 13 card rummy game variant.
If you drop out of the game in the very first move, then you get 20 points, while you can get 40 points if you drop after your first turn.
The winner, who declares the game correctly, gets zero points. A wrong declare gets you 80 points, and the game proceeds until a winner is found.
Every card equals to a certain number of points. The losing player in classic rummy gets the points carried by the cards in hand.
Ace, King, Queen, and Jack carry ten points each. All other numbered cards are counted as per their face value. For instance, 3 carries 3 points and henceforth. Printed and wild jokers carry no points.
The players who lose, the points they have are calculated based on the cards in their hand. If the defeated player does not have two sequences, one a pure and another impure/pure sequence, then all the cards in hand are counted as points.
Now that you understand how to play a Points Rummy game, you can opt for rummy game free download on your device, and play cards as and when you require.