5 Themes For A New Restaurant
When starting your own restaurant, a theme can be chosen. If the future owners of a restaurant don't know what theme they could pick, here are some ideas which have proven to be popular:
1950's Diner
Although many original diners from the 1950's have closed in the USA, there has been a resurgence in the UK and Europe where many of them have opened.  A 1950's diner can serve burgers, chips, milkshakes and ice creams plus coke floats. Rock and roll music from the 1950's can be played on small jukeboxes. For a small fee, diners could choose their favourite Elvis Presley, Johnny Cash, Jerry Lee Lewis or Carl Parkins track whilst eating a cheeseburger and fries.
French Bistro
A French bistro theme has been popular for years. A French bistro could serve French cuisine and play songs by iconic singers such as Edith Piaf and Charles Aznavour. Picture frames could be hung around a French bistro of famous landmarks such as the Eiffel Tower, Cannes and the Champs Elysees.
Authentic Indian Cuisine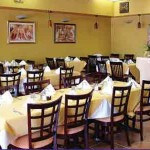 Masala and madras are not traditional Indian curries and were invented by the British. Although these curries could be served at a new restaurant, diners might want an entirely different culinary experience by ordering traditional dishes from India. In order to find out what they are, ask for help from someone that has experience of Indian cuisine. When hiring, find chefs and waitressing staff that have worked in India before or similar restaurants which serve traditional cuisine. To make a restaurant more authentic, research the décor that Indian restaurants have. When a themed restaurant is in a city centre and is near others which serve Indian cuisine that isn't authentic, it will be more appealing because it has dishes which diners haven't tried before.
Cake and Pastries
A new restaurant could specialise in selling cakes and pastries. By serving large portions which are made from scratch, a restaurant will be very popular. Many people want to visit the Ritz in London to try their cakes but if a restaurant is near them that offers the same service, they could go there instead. In fact, younger diners will want to try every cake. If a restaurant continuously makes new cakes and pastries which have a variety of flavours, diners have something different to try.
Takeaway Food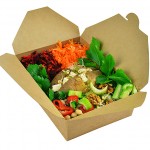 To boost sales, a restaurant could offer a takeaway option. Even if it doesn't serve doner kebabs, chips and other cuisine which takeaway restaurants normally offer, its customers could take dishes with them which they didn't order. Before starting your own restaurant, having a takeaway option could be a wise move, especially as diners can try dishes which they didn't pick as a main meal or a desert. As customers can take dishes home, their friends and loved ones could try them and be impressed. A takeaway option could be provided throughout the day and not necessarily at night. As a result, diners can order food whenever they want.
Author Bio
This post was brought to you by http://www.richsauces.com. They offer a range of wholesale mayonnaise and other catering supplies to catering companies and restaurants.