5 Reasons To Rent Commercial Air Conditioning Units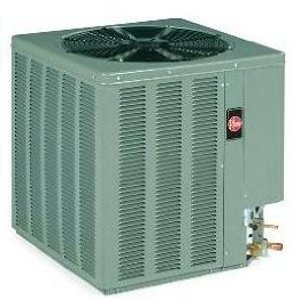 The summer is quickly approaching which means the demand for air conditioning will only increase.
Depending on your region the heat can be blistering enough to wish you were in a cooler climate.
But the scorching heat also has other consequences.
Imagine that you own a business and there are no fans or air conditioning units. You argue that you are trying to keep costs down.
What you may not realize is that studies have shown that hot workplaces have a negative impact on productivity making it difficult for employees to concentrate.
And the heat can also be enough to potentially reduce revenue by turning customers away.
Try shopping in a heated shopping mall; you would naturally be more inclined to go elsewhere.


So what are your options?
You could purchase your own commercial air conditioning units but doing so can easily cost thousands of dollars.
A more cost effective solution is to simply rent the equipment instead as you can use it for a designated period of time.
The following are five reasons to consider renting commercial air conditioning units.
Much cheaper to rent
Cooling equipment is expensive and often an unnecessary expense, particularly when it is only needed for a few months of the year.
You might need air conditioning units to keep office buildings cool during the summer but purchasing them can be costly.
Buying may seem more practical since you would own the units but renting is often more economical.
Both options have their pros and cons so they should be carefully weighed.
No commitments
The problem with larger purchases is the financial commitment. You could always choose to sell later on but you would be losing a significant amount of your investment due to depreciation.
Renting Carrier air conditioning units relieves much of this burden as you only pay for what you need. You can return the units when you no longer need them.
And the money you save from renting can be used to further grow your business.
Useful for special events
If you plan to host a special event then you better have all the details covered.
Air conditioning units are particularly useful if you are hosting a special occasion. Keeping the venue cool is important especially during the warmer months.
Your guests may be irritable if they have to endure uncomfortable temperatures.
Immediate need due to maintenance or equipment failure
Air conditioning units require regular maintenance to function properly so they need to be turned off for technicians to work on them.
Equipment failure is also another issue which can cause air conditioners to temporarily malfunction.
Rental companies are extremely efficient in delivering and installing cooling units at your location should either of these situations occur.
Convenience
When you buy cooling equipment you have to install and keep them regularly maintained yourself.
From setting up the air conditioning units to keeping them maintained, these are all taken care of when you rent.
Such services are extremely convenient and timely when you need them.
Citations:
Featured images:
License: Creative Commons
image source
Ashely is a writer with an interest in home improvement. If you want to see more, follow her on Twitter @ashelymarie1985.