5 Life-Threatening Situations Window Tinting Can Save You From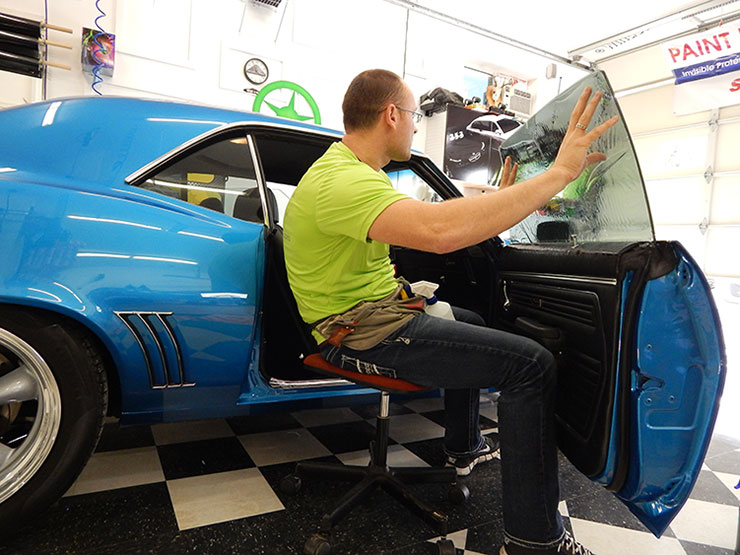 Window tinting has a number of advantages which makes it a very good investment. We all know how much it is important to get it installed. It is a smart and affordable way to solve many problems at once.
Getting a window tint film for cars can even save your life. Below is a list of small list of such situations:
During Natural disasters: Natural disasters like tornadoes, earthquakes and hurricanes can be very destructive. The force that it brings with it can shatter glasses of your home and car. If your home is situated in regions that are prone to such disasters, you should get all the windows tinted. This is because windows break, it gets scattered into pieces that can hurt someone and if it is tinted, the film will hold all the pieces together.
Preventing occurrence of skin cancer: There are many of us who spend a lot of time in journeys. We travel in cars and the sunlight directly falls on our skin. It has been proved that prolonged exposure to UV rays of the Sun can lead to the growth of cancerous cells called melanomas. There are many tinting films that can block up to 99% of the UV rays, installing them can greatly reduce the chances of having skin cancer.
Burglary reduction: Incidence of burglaries not only gets you robbed, it can also cause physical injuries and possible death. Burglars generally spy into a house before making a move. If you don't have your windows tinted, this will make your house a soft target. It will be easier for them to see the valuables that you have and who all are there in the house. Installing a tinted film will reduce the visibility and consequently, the chances of you being the victim of such incidences.
Vehicle safety: The same holds true for the thieves and hijackers who attack cars as well. They can easily target you if you are visible from outside the car. They can easily see the laptop, tablets and other valuables that you are carrying. Hence, it is highly recommended that you get your car window tinted too, to prevent such incidences.
Accident reduction due to reduction in glare: Many times it happens that you see bright glare while you drive and you cannot see the road properly. Glare is one of the major reasons of road accidents because they greatly reduce the visibility of the road and the traffic. If you have your car window tinted, this will reduce the glare and will help you to drive safely.
These are some of the major life-threatening situations which can be easily prevented if you get your windows tinted.
Protection from harmful VOC chemicals: There are other important health issues too that can be taken care of by installing a window tint. One such issue is, reducing the toxic fumes produced by your car. The interiors of a car usually produce fumes that increase with a rise in temperature. These chemicals are very dangerous for your health. Installing a window tint will help reduce the temperature which will reduce production of these chemicals.
There are many types of window tints that are available in the market. It is important that you install one than having nothing at all. There are two ways you can install it, either you can buy a self-help kit and do it yourself, or you can get it professionally installed from a good company that has skilled technicians to do this job, like Tint Shoppe. Always hire a company that provides a good quality service.