5 Awesome Must-Visit Places In Fort Lauderdale!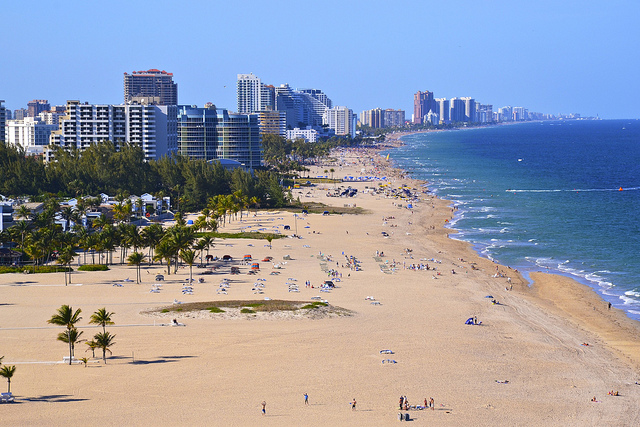 Do not know where to go and what to see?
Read our useful advice for those who are looking for adventures!
Do you know what city is known as the "Venice of America"? No? Ok, we will give you a little hint. It is a coastal city on the Atlantic Ocean in the US state of Florida… That is – Fort Lauderdale!
Here you will have a chance to choose among 4,000 restaurants, 63 golf courses, 12 shopping malls, 16 museums, 132 nightclubs, 278 parkland campsites, and 100 marinas housing 45,000 resident yachts.
Just close your eyes and imagine how you are driving a luxury car through this city, and the wind is blowing your hair, warm sun is shining brightly…Well, it's time to begin our trip!
1. Visit Funderdome – family entertainment center and you will not regret!
Location: 1455 SE 17th Street, Fort Lauderdale, FL 33316
GPS position: Latitude : 26.100501, Longitude : -80.128599
Working hours: Thu, Sun 10.00-19.00
Fri-Sat 10.00-21.00
Mon, Tue, Wed – closed
Ticket options: Babies – 2 Years          $7.95
Children 3 – 4 Years          $12.95
Children 5 & Older $14.95
Parking: Available
Do you want something special for the whole family? Here it is – Funderdome, a family center of entertainment. You can find here many interesting and exclusive things for adults and kids.
It is 9,000-square feet area for any ages. Why not to try thrilling activities like climbing wall, sky trail ropes challenge course, ball blasting arena, a high-energy laser maze, interactive game floor, sports court and big multi-story maze and playground for kids.
Also you will be offered a special section for babies and parents, Kids' Night Out, Mom's Morning Out, Spanish, Italian, and Yoga classes. In one word it is the best place for family relaxing!
2. Take a look at diversity of items in Joe Picasso's art house!
Location: 1495 N Federal Hwy, Fort Lauderdale, FL 33304
GPS position: Latitude : 26.119157, Longitude : -80.134267
Working hours: Mon, Wed, Thu – 10.00 – 21.00
Fri – Sat -10.00 – 23.00
Sun 11.00 – 20.00
Tue – closed
Ticket options: From 5 $
Parking: Free
Joe Picasso's is the unique studio where visitors can feel themselves like an artist. Even more – you can be an artist and create your first masterpieces!
Well, you can not only paint here but try many diverse art things like pottery painting, clay hand-building, throwing on the wheel, glass fusing and do your own mosaic work.
Private space is also available, where you will have fun, get pleasure of creating. Many games, different activities and learning are waiting for you!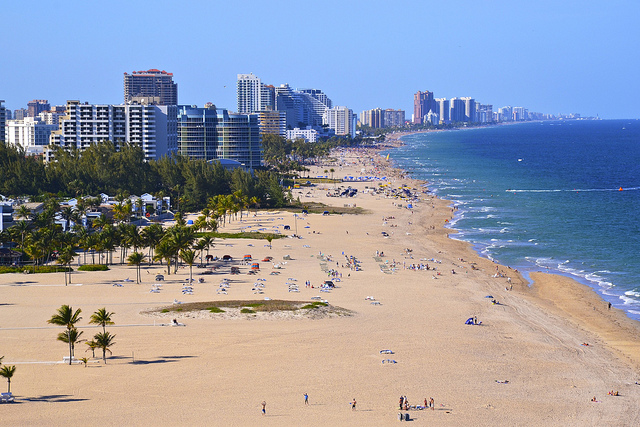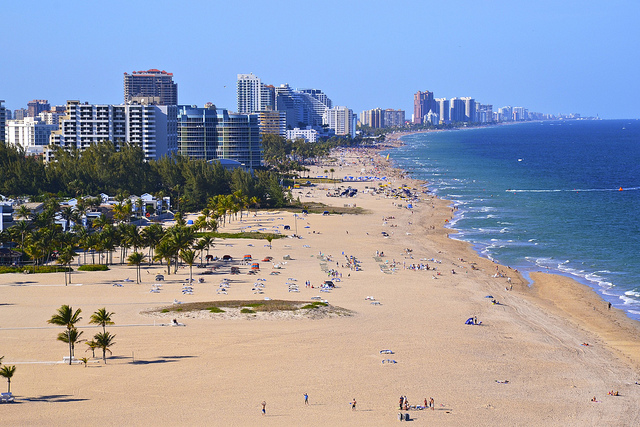 3. Spend your time in Las Olas Riverfront amusement complex to get unforgettable emotions!
Location: 300 SW First Avenue, Fort Lauderdale, FL
GPS position: Latitude : 26.120406, Longitude : -80.144603
Working hours: Mon-Sun 9.00-23.00
Ticket options: Free
Parking: Available
If you want to get all entertainment in one place than you have to visit Las Olas Riverfront. It includes movie theaters, games for kids, stores, a flea market, restaurants, cafes in an open-air environment.
Las Olas Boulevard is a main place which stretches for about two and a half miles, beginning at the Museum of Art and ending at the beach. You will pass through bars, pubs, galleries, boutiques, bakeries, treat stores, gourmet food stores, gift stores, fashion boutiques, bridal stores, consignment stores, a dog grooming salon, spas, salons, a historic home museum and more.
Also you can have a walk along Riverwalk Park and watch how boats and yachts go by.
4. Show your driving skills at Xtreme Indoor Karting experience!
Location: 5300 N Powerline Road, Fort Lauderdale, FL
GPS position: Latitude : 26.19275, Longitude : -80.154748
Working hours: Monday – Thursday
Arcade: 12pm to 10pm
Racing Track: 5pm to 10pm
Friday & Saturday
Arcade: 12pm to 12am
Racing Track: 12pm to 12am
Sunday
Arcade: 12pm to 10pm
Racing Track: 12pm to 10pm
Ticket options: Children over 8 years old are allowed to drive
8 Minute Session $19.50 | $17.50
12 Minute Session $26.00 | $23.00
18 Minute Session $36.50 | $31.50
30 Minute Session $52.00 | $44.00
Parking: Free
Xtreme Indoor Karting is the biggest and fastest indoor karting track in Florida!
If you are angry on your boss, or you have quarreled with your couple or just need for speed – try our fast cars!
You are over 8 years old and till 54 than you will get a chance to try your driving skills and feel extreme of speed. You can drive here up to 45 mph!
Inside the karting you will see board finish line, sports bar with huge screen TVs, billiards tables, a full liquor bar with every day specials near 100 interactive video arcade games, Fast Track Café, Xtreme Pro Shop, and much more interesting things.
5. Let's explore Antique Car Museum and find out why it is so famous for!
Location: 1527 S.W. 1st Ave., Fort Lauderdale, FL 33315
GPS position: Latitude: 26.19275, Longitude : -80.154748
Working hours: Mon-Sun 9.00-15.00
Ticket options: 8$
Parking: Available
Are you fond of retro cars? We are sure you do, or you will love them from the first sight!
This museum is a copy of a Packard showroom from the 1920s. 22 Packard motor cars from the beginning of 20th century till the 1940s are displayed at the museum. Cars are in good condition and in full working order.
You will get a chance to see Roadsters with section for golf clubs. Do you know that doctor's coupe with a special separation for his medical bag is also displayed here?
Don't you think it is an amazing collection? Just come and visit to convince yourself!
How to Rent a Car in Fort Lauderdale?
If you want to have a nice vacation you can travel by bus, but if you want to make your trip amazing – you should rent a car and save your time and money!
Check the link http://usa.rentalcars24h.com/fort-lauderdale-airport-florida , look through important information concerning your car rental (price comparison, locations of car rental agencies) and book the car you like online!
Wish you an amazing holiday in Fort Lauderdale!
Author Bio: Lily Berns is a freelancer, blogger, and travel journalist. She enjoys traveling the world and exploring the great outdoors activities. Currently she writes travel posts for RentalCars24h.com