5 Awesome Indian Rails To Travel Onboard
Ever wondered exploring India, the country that is known for its great diversity of cultures, religions, landscapes, and languages? Well, the best way to explore the land that India is, take a train ride as you plan your India Tours and see the places through a colorful and unique lens. Read about some amazing trains below.
1. Kalka Shimla Express
The Kalka region is so picturesque that a train ride through the area feels like an exhilarating experience in itself. The Kalka Shimla Express chugging at a speed of 10 miles an hour is definitely an adventure you must not miss. Just imagine whooshing past 102 tunnels and 87 bridges, while you relax and let the surrounding views sink in. The train moves around as many as 900 bends and takes about 5 hours and 35 minutes to arrive at the destination. The express halts during its run so that you can enjoy a tea and snacks break, which is a perfect treat during the monsoons and the winters. An itinerary without this train ride is simply incomplete.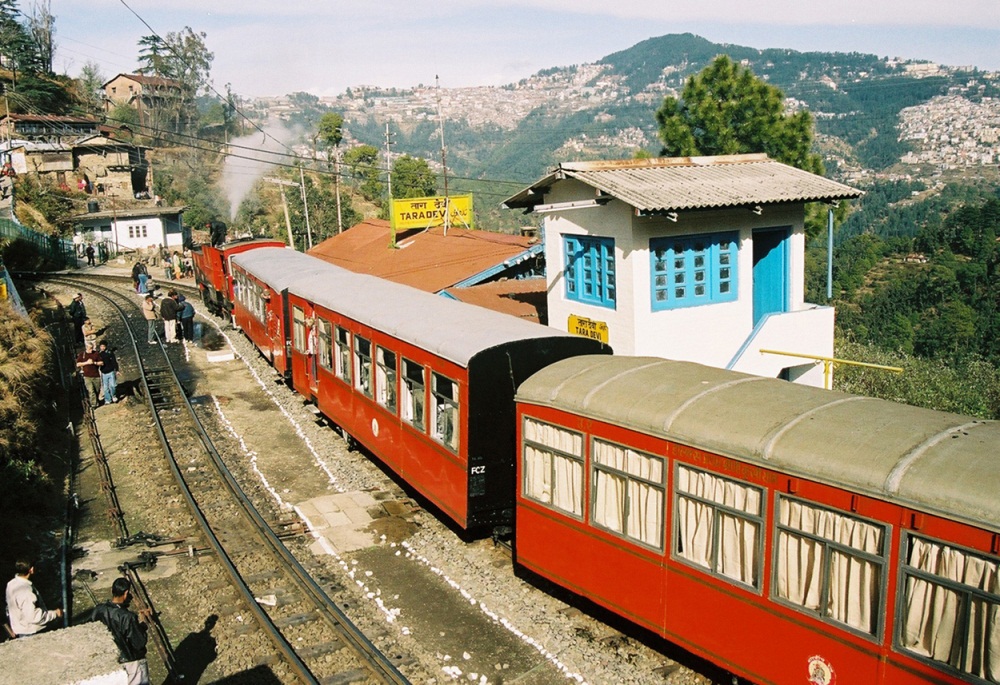 2. Darjeeling Himalayan Railway
It was originally a tram train which was used for merchant business. Over the decades it was transformed into a people's carriage. Darjeeling Himalayan Railway runs up to New Jalpaiguri and enjoys the status of World Heritage Site. This mountain rail cruises at a speed of 12 km/h. Total journey time is 6 hours and 30 minutes. It takes its course through the tea plantations filled with rich aroma and the deep woods. As soon as the train reaches Agony Point, it throws reverses, runs in a loop, and goes into a spiral. It is the most exciting part of the Darjeeling Himalayan train journey. A part of the train journey also takes you through streets that have fruit vendors. Incredible indeed!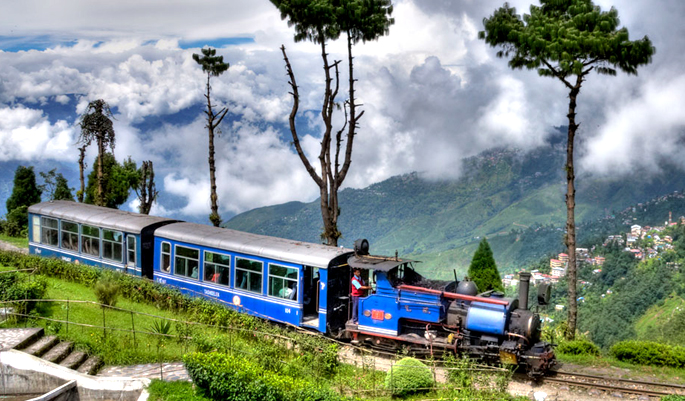 3. The Indian Odyssey
Journeying between the Bollywood city Mumbai and national capital Delhi, the Indian Odyssey is a luxurious train to travel onboard. Traveling on this train is akin to being pampered in a royal way. The train itinerary lets you explore the wonders of Ajanta, Ellora, Agra, Ranthambore, etc. Featuring bar and fine dining, this exclusive train is a great way to spend memorable time with your folks. The Indian Odyssey package has a tour of 7 nights and 8 days.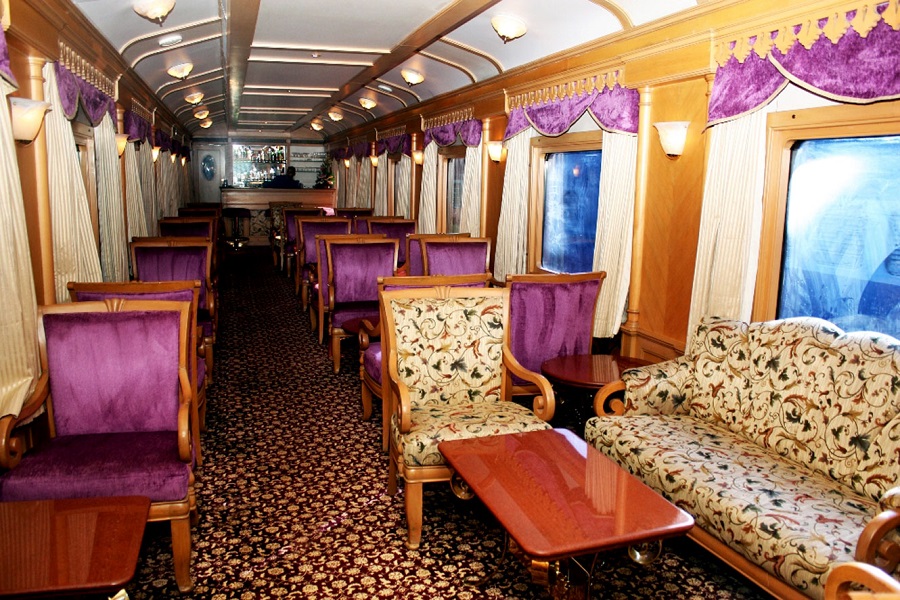 4. Goa Express
How can you miss this one after all? Goa is the ultimate destination for all the coastal adventures and party moments. Goa Express runs between Londa and Vasco da Gama. The route is abloom with rich flora and mesmerizing sceneries. Along the Western Ghats you would find many waterfalls which are a sight to behold. Moreover, you see the rocky terrains with white villas and palm trees dotting the landscape beautifully. Goa Express train ride is definitely worth your vacation time. You can check out rail reservation online enquiry to make ticket bookings. This train straight away should be on your bucket list. The journey time on Goa Express is 3 hours and 25 minutes.
5. The Golden Chariot
Not just another train on Goa Bangalore stretch, the Golden Chariot is a luxurious train like the Indian Odyssey. This train is immensely popular among the western tourists. A tour through Hampi, Badami, Kabini, etc. and a posh cabin to relax and enjoy the ride to the most, the Golden Chariot is an upscale train for a unique and magnificent holiday experience. Indian Railways and IRCTC offer 7 nights and 8 days of tour on this spectacular train. It can easily come at the first spot on your wishlist.
So, give it a good thought as you plan your India Tours (Viajes a la India) with Luxury train the coming vacation. Whether you are a countryman or a foreigner, the memories of these train rides are going to linger on your mind for years to come.