4 Plumbing Parts You May Want To Keep On Hand At Home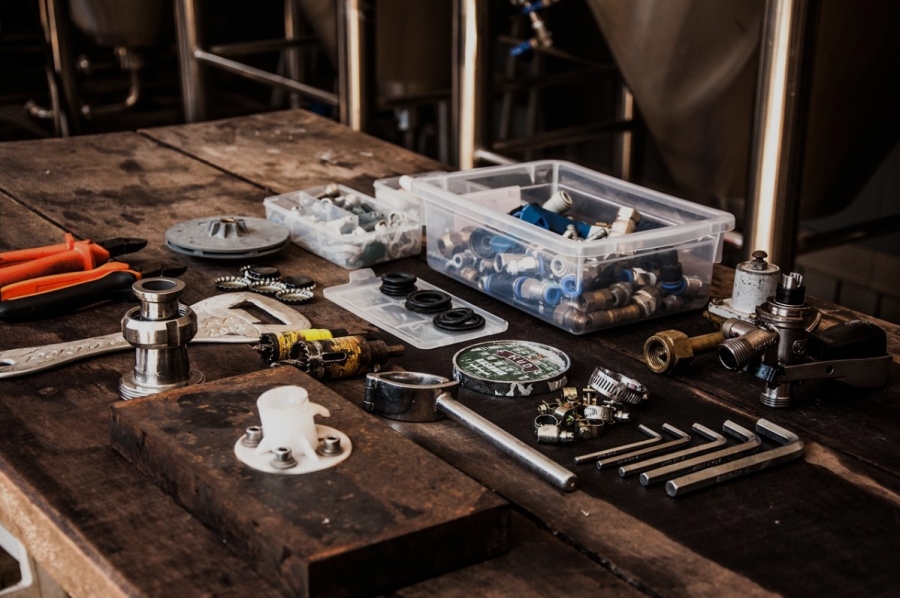 As a homeowner, there are a few plumbing parts that you should always keep at home for an emergency. Those parts will allow you to take care of minor issues in the blink of an eye, and that might help you avoid serious water damage in your home.
Extra Lengths of Pipe
When you first move into a new home, you should spend some time familiarizing yourself with the plumbing and irrigation systems. That includes noting which types of pipes are used inside your home and throughout the yards. Once you have identified those pipes, you can then invest in a few extra lengths that you store in your garage or shed. Those extra pipes will come in handy if you ever have to replace faucets, extend spigots, or fix leaks. However, know that you won't be able to have every pipe type you could possibly need, so stick to small basics that are more likely to come up and wait before getting any extra pipe types.
Plumber's Tape and Other Sealants
One of the most invaluable things that you can have in your home repair kit is some high-quality plumber's tape. That tape will allow you to seal fittings, valves, and other connections if you ever have to make any changes to your plumbing system. You should also think about investing in PVC pipe cement and a handful of other versatile sealants. This way, if you discover a leak in your piping, you can patch it up and minimize the damage until you are able to properly replace the broken pipe.
Various Valves
Even though most modern valves are designed to last for years, accidents are still going to occur, and you need to have spare parts if you want to carry out repairs as quickly as possible. Picking up a few extra copper and stainless steel valves will be a great investment, and those devices are sure to be used up at some point. You can also buy some additional valves for your irrigation system and outdoor spigots. If you are equipped with the right materials ahead of time, you can often save yourself the cost of a plumber by making necessary replacements. Of course, you should never attempt to replace a valve without doing research first. Know your valve type, size, and best material type before you get started.
Extra Fittings
There are quite a few reasons why you might want to have a handful of spare fittings for your plumbing system. Those extra pieces are going to make minor repairs and alterations extremely simple, and they are usually very inexpensive. Many plumbing repair kits even come with spare fittings, and those extra units can easily be tucked away in the back of your garage or under a sink until you need them in the future.
In addition to keeping a few of these spare parts and supplies in your home, you also need to make sure that you have a solid set of tools. Most plumbing tools are relatively inexpensive, and that equipment should last a lifetime as long as you properly care for it.