4 Must-See Fall Festivals Around The World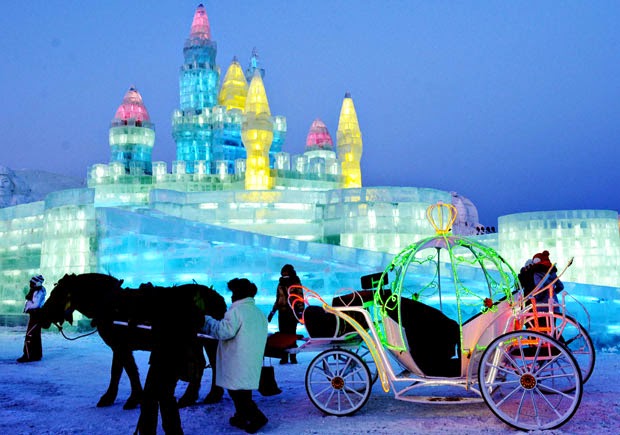 Autumn is a gorgeous time of year in many places around the world, with temperatures that are mild and comfortable and a let-up of rains. The season marks a passage from a lighter, warmer time of year to a darker, cooler time of year in many places, so it is a natural time for festivals that celebrate harvests and other events. If you plan on booking an Orlando jet charter to traverse other parts of the globe this fall, check out these amazing must-see festivals.

Oktoberfest in Munich, Germany
Munich welcomes millions every mid-September to early October for Oktoberfest. The festival has become known as a great place to try a multitude of different beers and sample brats and other traditional fare. A mix of traditional and modern music plays while people dance and frolic in colorful costumes. For families, there are carnival rides and games to enjoy. The festival launches with exciting parades.
Dia de los Muertos in Mexico
Dia de los Muertos is Mexico's celebration of the dead that takes place between October 31st and November 2ND. Those that celebrate this day bake or buy pan de muerto and other traditional foods and have picnics at the local cemeteries where their loved ones are buried. Pictures of lost loves ones and items favored by those loved ones are brought to remember those fallen. Revelers wear elaborate face makeup and costumes and play energetic music. The celebrations are fun to watch and participate in.
International Balloon Fiesta in Albuquerque, New Mexico, U.S.A.
About 600 hot air balloons take over a massive park in Albuquerque, New Mexico every year in early October. The event draws hot air balloon enthusiasts and curious tourists from around the world who wish to witness this massive event, the largest balloon festival in the world. The event grew so large that after hosting 1,019 hot air balloons in 2000, the board decided to limit the number of balloons allowed. There are balloons of every size and shape, some of which even glow at night.
Jadai Matsuri in Kyoto, Japan
On October 22, the Jadai Matsuri, or the Festival for the Ages, is held. The festival honors historic events such as the relocation of the capital from Kyoto to Tokyo in 1868. There are historical reenactments with people dressed up in garb from various eras in Japanese history. The costume procession features about 2,000 characters dressed in their costumes, a sight to behold on the morning of the festival. The major festival can be an amazing introduction to Japan for those that have not previously visited.
To get started with booking your best autumn vacation yet, contact your local jet charter agency today!