4 Marketing Lessons From Amazon.com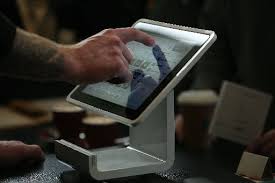 Amazon.com is currently the world's largest online retailer, providing almost everything you can think of right from your computer. They started out as just an online book store, but then soon realized the potential of expanding their business to other markets and have seen continual growth ever since. Over the years they have been able to grow their business with the proper marketing, so let's go over some strategies they have used to see if there is a possibility of using them for our own purposes.
Fast Expansion 
As previously stated, Amazon didn't stay as their original business model for too long. Staying an online book store would have only gotten them so far, so they soon expanded to other electronically delivered products. After they saw a massive increase in revenue, they decided to start offering products that could be delivered by mail and after years of being in business, can now offer almost anything you can think of. This helped their business by appealing to consumers of the convenience they can provide, and attracted countless amounts of loyal customers. By being a one stop shop, from the convenience of their own home, customers flock to their site everyday to buy new items.

Although most of our business models don't include selling everything, we can learn from this lesson by expanding our businesses at the right time. By expanding into other markets, or introducing new products and services, you can appeal to different audiences and increase your overall exposure, while increasing your revenue as well.
Give others a Reason to Promote your Products 
Amazon introduced an affiliate program that gives people a chance to make a little bit of extra money while promoting their products. Due to the fact that they provide every type of product, this program has been very successful for them. It is a great way to have others market their company, and continue to make a profit. People have made Amazon their sole income and invest all of their time, which in the end, helps Amazon on many different levels.
There are many different programs that other businesses can implement that will give people a reason to market for them. If you are not interested in having affiliates promote your products, try implementing a referral program. Referral programs usually give someone a discount or other prizes for having new people purchase from the company. This also increases your customer base, but gives you more control over what the person who referred gets in return.
Word of Mouth
Amazon has done a really good job by giving people a reason to talk about them with their friends and family. Word of mouth can be the most powerful marketing tool for any business type, so finding ways to impress them should always be a high priority.
Amazon has different aspects within their business that promotes word of mouth, first would be their services in general. Everyone loves to brag about getting something new, so Amazon makes it a point to provide anything and then also give the customer an option to join their Prime program, which provides very fast shipping. Next, you have the affiliate program, which means the more someone talks about Amazon, the more chance they have at making extra money. And the last example I'll give you would be the convenience factor, it only takes a minute of your day to order whatever you want. There are other aspects, but you get the point. So if you add everything together that gives customers of Amazon many different reasons to promote or just brag about what they got from Amazon, giving their friends and family a push to buy from them as well.
Any company has the potential of having loyal customers who don't mind promoting their company, the hard part is giving them a reason to. Once you find a way to "wow" your customers, you will soon find that your business can grow quite quickly.
Blogging Campaigns 
Amazon has multiple different blogs that brings in an abundance of readers. They are able to provide quality content, and at the same time promote their brand, products, and continue to attract more and more new customers. It is a great marketing tactic that any business nowadays should implement because there is always a need for more information.
Getting started with blogging is one of the easiest things to do, although it might take some time to master the art of delivering quality content that appeals directly to your current audience. Once you start to get the hang of it, you will find it much easier to create your blog posts and you will see a great spike in conversion rates if you are trying to promote your products and services.
Start blogging all you need to do is either already have a website hosted or use a free blogging service or within minutes you could have it all set up and ready for posts. It will be very useful to take some time and make it visually appealing, but the point is, anyone can start a blog and it can be free. Most business owners don't have the time to sit down and write, so another option is hiring a writer to write it for you.
Once you become an expert in the blogging field, you will see that are many different types of strategies that can be implemented. The best option for newer blogs is to just keep the content relevant to your industry and make it unique. Once you have a large readership, you can then start looking into different strategies of how to appeal to them and convert them into sales.
This post is contribute by Joseph, an expert writer for Make-a-web-site.com, the #1 resource for people who need help with starting their blogs.