3 websites you can visit to sell your used car for a good price
If you own an automobile, there are high chances that at some point you will start planning to sell it off. While there are countless reasons why you might decide to take this action, it is important to acknowledge that car selling or buying is a tricky domain. You must stay alert of probable errors, prevalent fraudulent activities, and ongoing prices in your vicinity.
With that said, it is vital to understand the current trends. The times we live in are highly technical and dynamic.  It has become quite easy for people to log in on a viable web portal, contact interested dealers, and find the best possible negotiation deals for their used vehicles. Even though there are pros and cons associated with this medium of selling cars, but so far the most efficient ones are trying to undermine the negative aspects and bring out the best offers. The following statistical data reveals how customers are satisfied with the overall process of online car selling.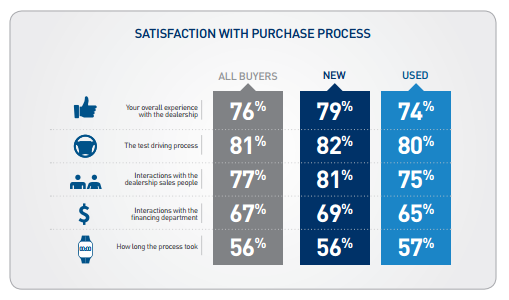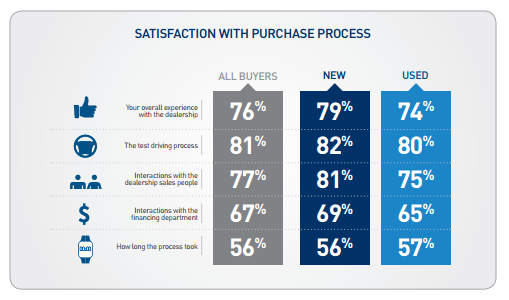 Here is a list of three websites you can visit to sell your used car in exchange for a good price:
We Buy Any Car
The dealings on this are fastest of all. Unlike eBay and AutoTrader where the motive is to connect the seller with the buyer, this forum works differently.  It acts as the middle party between the car auction houses and sellers enabling you to sell off your car within 30 minutes.
On top of that, it also offers a Free Car Valuation service. You have to punch in your number and receive value for your car. If the amount sounds reasonable, you can go for the deal or else; you can quit right there. Quite obviously, private selling of your vehicle will bring in more money, but this procedure of online selling takes the hassle out of the procedure.
We Buy Cars Today
The services of this agency are somewhat similar to We Buy Any Car. However, at We Buy Cars Today, the seller does not have to take the vehicle to their local branch. Instead, they offer a free collection service.
Initially, the visitor is asked to input their registration number and a few short details on the mileage. Later, at the collection time, the staff member investigates further and gives a final value of that automobile. They are giving quick payments to the sellers, making this portal more appealing as they do not have to wait longer for money.
We Want Any Car
There has been frequent criticism on this website as it is offering a service that is almost identical to We Buy Any Car. But there are some minute, underlying differences that people often ignore. For instance, it is offering a valuation on any car even if has no road tax history or has outstanding finances attached.  Like others, it is also offering free car valuation to potential sellers.
Another major difference is that this service offers a slightly more percentage return as compared to the others.
All in all, it is crucial to stay updated about all the latest trends and pricing. There is more information available today than it was ever before. It means that there is more leverage in the hands of the buyer. You need to narrow down your research, check out if it fits your criterion and picks the portal that has established reliability.