3 Ways to Level Up Your Gaming System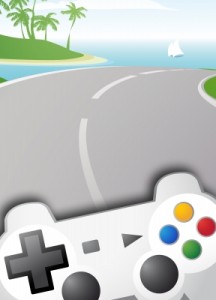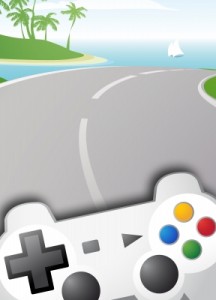 If you've been on tenderhooks waiting for the newest game releases, or are just a casual player, you should explore the possibility of taking your gaming system to the next level. No matter what system you run, your game play experience can be drastically improved by changing your screen size and resolution, adding surround sound, and modifying your digital audio playback. The results can improve not only your sensory experience, but your gameplay as well.
Go Big
Ever since big-screen TV's were invented, people have debated what size screen performs the best. With the influx of HD TVs into the market – and available to a much wider range of the consumers – the debate rages on.
While it would be simple to say, "Get the biggest screen you can afford," the reality is somewhat more complex. Along with screen size, you also need to take into account the size of your room, how far from the screen you will be sitting, and what resolution the screen is.
At a constant resolution, the quality of your viewing image will decrease in as the screen size increases. However, the quality of the image will increase the closer you sit to the screen.
You can see how screen size, viewing distance, and resolution correlate in this graph. Use it to determine how big your screen can go – and how high your resolution needs to be – in order to experience the best quality picture.
Go Surround
Having a giant screen fill your vision while gaming is the first step to creating a souped-up gaming experience. But that experience will fall flat if you're still listening to audio solely from your TV's speakers. When you invest in a surround sound speaker system, you not only improve the quality of your audio – you also gain an edge in your gaming strategy. Sounds are oriented to their location in the game: to the side, in front, or behind you. Your reactions are much quicker now that you're incorporating more than your visual senses while playing, and that can give you a significant advantage over your competitors.
HD audio and digital surround is available in many of the latest games on the market. The technology is integrated into the PlayStation 3, Xbox 360, and Wii. When used in conjunction with any surround sound setup through 7.1, the technology automatically mixes the audio to provide you with the best surround sound experience.
Look for games encoded with DTS Digital Surround for even better sound quality.
Go Digital
Just because you play your video games on a PC or Mac doesn't mean you can't ramp up your gaming experience to the next level. You can still attain surround-sound quality audio from your computer's speakers – and even your laptop speakers or headphones! – with an audio tool like SRS Audio Essentials.
This tool creates a three-dimensional surround sound experience for any media you play on your computer – games, music, videos, and more. Even older games, or games that don't feature DTS Digital Surround encoding, are modulated to create an immersive audio experience.
Consider adding one or more of these features to your gaming system in order to level up to the next evolution in gaming.
Image source: freedigitalphotos.net