3 Public Law Schools Worth Considering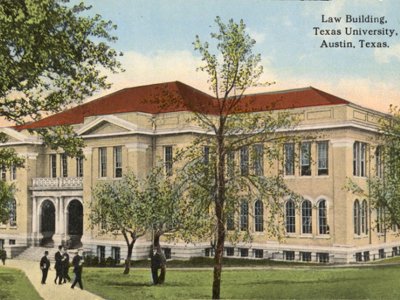 We are all familiar with the struggles surrounding college debt, getting a degree, and finding a job.
With the recent financial crisis, people are cutting back on education spending as much as they can without trying to sacrifice it's quality.


If you are an aspiring attorney and do not want to shell out hundreds of thousands of dollars for law school,
here are some universities that you should consider researching.
These institutions offer an advantageous education at a reasonable price.
Here is a list of some criteria these institutions will evaluate before acceptance:
Undergraduate and graduate degrees earned
If you are confident in your educational background, then you should consider applying to these schools.
University of Virginia- (Charlottesville, VA)
Thomas Jefferson's university represents an elite group of young minds that are sought after by major employers across the country.
The University of Virginia is often regarded as the best public school in the nation.
It's extensive alumni base and contagious loyalty provide a network system that rivals any school in the country.
The law school is considered an integral part of the university's continuing success.
With an extremely competitive application field, the University of Virginia picks and chooses the best at a rate of 9.3% acceptance.
For a degree from a school that has produced numerous United States congressman,
and is second to Harvard in number of Supreme Court Justices, expect to be overflowing in job opportunities on graduation day.
University of North Carolina- Chapel Hill (Chapel Hill, NC)
When people think of prestigious state institutions, UNC usually comes to mind.  The same can be said about their law school.
It ranks 31st in the nation and is recognized as a top ten public law school.
UNC Law provides it's students with outstanding programs and immediate job placement in a highly competitive field.
A very selective law school, they only accept between 15 to 20% of their applicants, but investing in a degree from UNC will almost guarantee a job after graduation.
University of Texas at Austin (Austin, TX)
There are very few cities like Austin, Texas. If the city/food/night life/music scene/football aren't enough to get you to apply, the law school just might.
Consistently ranked in the top twenty law schools in the nation, the University of Texas provides students with an affordable option to exemplary education.
With three of the nations biggest cities within 200 miles, chances are a degree from the state's flagship institution will land that graduate a job offer.
Picking a law school is an important step on your journey to becoming a lawyer.
Schools with a variety of specialties in the law spectrum allows students to find the perfect fit for their abilities, rather than choosing one only to find out later that you're stuck.
Law degrees are important, and investing in your future starts with getting a degree.
With a diploma from one of these universities, your career in this industry will be very bright.
WT Johnson is an injury attorney at the Law Office of WT Johnson in Dallas, Texas. He has been in practice over 20 years.