3 Practical and Easy To Do DIY Projects For The Weekend With Details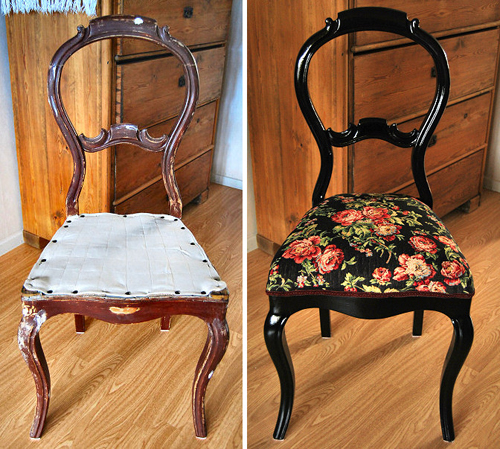 Have you got any plan for the weekend? If not, come and join us for the home DIY projects! There are practical and easy to do DIY projects that you can do for beautifying your homes. It is a good way to learn something and kill your leisure times. Once the project is finished, you will find that how intelligent you are!
Paint a different Color for the Furniture
When one color using for a long time, it may cause vision fatigue. If the furniture is good without break, you will not willing to throw away and buy a new one. Why not paint a different color for it. Or just add some different color on it to change its original color and look.
Things needed: Paint, Brush
Step one, choose the color. Color is very important to any room. Therefore, before starting your project, figuring out which color is the best choice.
Step two, make a scratch about where to paint. When the color is fixed, you should know that where to paint so that you will not paint it without plan. You may paint out a pattern or shape to add art for the furniture.
Step three, paint the color. Try to be slow and careful when paint the paint, for it is hard to remove after leaving the paint on other parts.
Step four, not touch it before the paint is not dry. When finished painting, you have two wait for one to two hours to make sure that the paint is dried.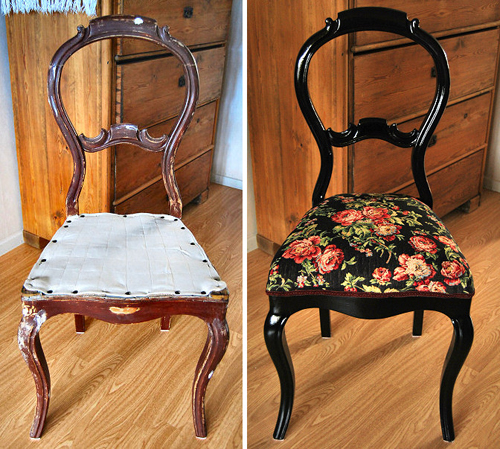 Make Clothes for your Old Furniture
For some of the old furniture with fabric may seem old and ugly. If you can make new clothes for them, you can change their looks and turn the old furniture into new one. It is easy to achieve at the same time.
Things needed: a piece cloth or old clothes, scissor, glue, nails
First, find a piece of cloth or your old clothes.
Second, measure the size and scissor the superfluous ones. For this part, you should pay attention to that leave some size for the installation.
Third, tear down the old fabrics. The last step is to install the new clothes on the old furniture. The last step needs some skills and patience, for it needs to make the brim clothes into the furniture. Or you can run your imagination and just wear the clothes outside the furniture frame with some hangings.
Create a Wall Art
Wall is a good place to display arts and show unique for your home. If you have time, why not DIY an art wall for your home to make it unique and different.
Things needed: art works or blackboard and colorful chalks, nails, hammer or strong glue
Step one, think about what you have for the wall. If you have art works, just take advantage of these resources. If not, you may draw an art wall for budget saving.
Step two, consider where to put them. Not every wall is suitable for art works or chalk board. You had better choice a wall which is obvious and large as well as frequent pass through so that your works can be appreciated and cherished by others.
Step three, make a plan about the order to put. The art works is not always combined by one works. You have to make a plan about how to put them. Try to be creative about the shape and position for the placement. Before making the plan, you may read some examples from other famous works.
Step four, use the hammer and needle to fix it. The nails should be short and small. And it is not nailed on the art works but two opposite angles outside but close to the art works.
There are many other DIY projects for the tiles, headboard, bookcase etc. you may check it on melodyhome.