3 Of The Highest Paying Jobs In Nursing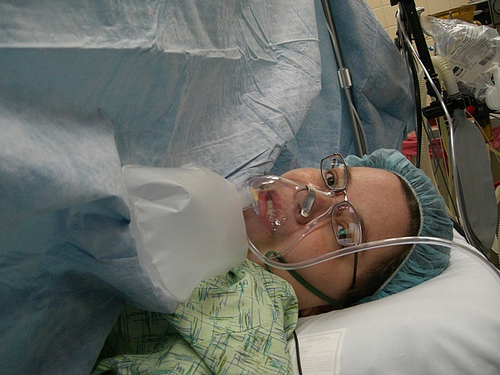 Nursing graduates have plenty of options for specialties once they decide to choose one and enter the workforce. While money isn't and shouldn't be the only factor in making their decisions, nurses do have quite a few lucrative options for their careers. Depending on the likes and passions of a particular nurse, they can pick from a number of specialties where earnings are near or over $100,000 per year. Salary obviously has as much to do with location and cost of living as it does certification and job title. These three jobs have the highest average salaries out of all nursing jobs.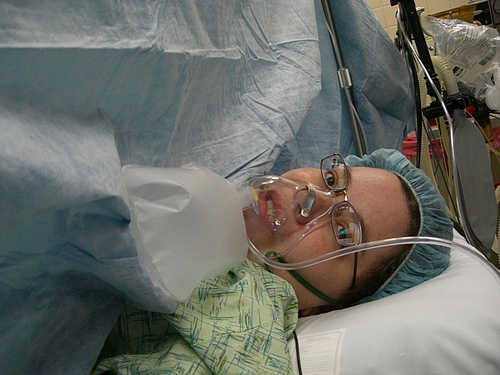 Certified Registered Nurse Anesthetist
This is an exciting job with a lot of promising opportunities for nurses. If you've ever been fascinated with how surgeries begin, then you might love a job as a Certified Registered Nurse Anesthetist. Their main duty involves administering anesthesia to patients before surgery. They work together with surgeons, dentists, podiatrists, and other healthcare professional to monitor patients who have been put to sleep for surgical procedures. They must keep the patient safe and comfortable during the time when the anesthesia is being administered. They also keep a patient sedated enough throughout an entire operation so that things go smoothly. A Certified Registered Nurse Anesthetist also often cares for patients with their immediate post-operation recovery needs. The average salary for a Certified Registered Nurse Anesthetist is around $135,000 per year, which easily makes it the highest paying job in the nursing field.
Nurse Researcher
This job essentially entails making the entire nursing field more informed on healthcare issues. Nurse researchers use a variety of tools and research methods to carry out scientific experiments. They often teach nursing students and write in scholarly medical journals about their personal findings. Outside of their hands on jobs with patients, they perform research to find out how to make people healthier in different stages of life. They also routinely search for information on topics such as injury recovery, nutrition, fitness, and more. A nurse researcher typically makes around $100,000 as an average salary. The career outlook for this job is excellent with plenty of opportunities in the years ahead.
Psychiatric Nurse Practitioner
A Psychiatric Nurse Practitioner performs many of the same duties as a psychiatrist does. They can even prescribe medication for their patients. They are basically in charge of serving the public by informing them about signs and symptoms of mental illnesses, treating existing patients with mental illnesses, diagnosing new patients, and evaluating their results for future care. They also inform their communities about what factors increase risks for mental illnesses. A Psychiatric Nurse Practitioner also aids patients by the use of psychotherapy to treat illnesses. You must go through many years of school in order to become a Psychiatric Nurse Practitioner. You'll need at least a master's degree, and there is an NP program in PA where you can pursue one, but you'll eventually need to get a doctorate as well. Average salaries for Psychiatric Nurse Practitioners typically range between $90,000 and $100,000 per year with plenty of open positions both now and in the future.
There's never been a better time to embark on your own career in the nursing field. There are many high-paying job opportunities in specialized fields. The necessary education and personality can take you far in the field of nursing, and you might just fit into one of these high paying specialties.
Featured images:
 

License: Creative Commons

 

image source
Karen Black worked years as a hospital RN before obtaining her BSN. She now works as an instructor for nursing students and contributed to the compilation of online RN to BSN programs for RNs who want to further their education to expand their job opportunities in the field of nursing.