Top 6 Marketing Tools to Keep in Mind for Your Company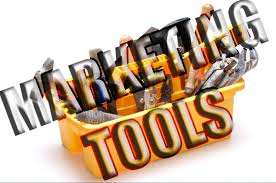 Marketing is vital to the growth of any company. When done right, your clients will know who you are and trust that you give quality services. Here are the top six marketing tools to keep in mind for your company.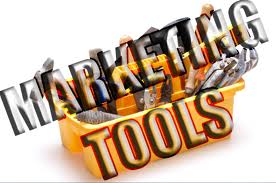 Open Your Doors
A great way to get to know your clients is to meet them face-to-face. Plan an open house or a seminar, and invite your community.
An open house allows you to:
Bond with your current clients.
Share information with others.
Put your best face forward.
Find services to improve your business.
Don't use an open house for the sole purpose of selling your goods or services. Think about what knowledge you can share and be open to knowledge from others. Networking is about give and take. Keep the atmosphere light and social, but be sure to offer a brochure or booklet for attendees to take home.
Share Your Knowledge
The internet is the first place many people go to find out more about a particular topic. Create a blog around your field of interest and share your expert knowledge with potential clients. Companies with a blog receive 50% more website traffic.
You don't have to share the secrets of your success. Instead, use your blog to let your customers know how your services can benefit them. If you own a résumé writing service, give readers information about the benefits of a great resume and add tips for a successful job interview.
Create a Newsletter
A newsletter is a great way to re-connect with past clients. Use your newsletter to remind clients of their experience with your company and let them know about new services.
Your newsletter should:
Maintain a consistent layout from one mailing to the next.
Showcase your business in a positive light.
Offer useful information to your clients.
Be error free and professional.
Providing interesting updates.
E-Mail an Offer
Don't forget to use your email list. It is a vital marketing tool for any company.  Keep your email list up-to-date by adding new clients each week.
There are several benefits to a great email marketing campaign.
Fast access to all of your clients at once.
A cheap alternative to snail mail.
A chance to offer special discounts for immediate buys or referrals.
The ability to remind clients of impending sale deadlines.
A way to advertise your latest blog post.
Don't abuse your mailing list by sharing client information with others, spamming unsolicited information, or sending too many emails.
Send a Brochure
If you want to get a physical copy of your information into your buyer's hands, send a brochure in your next newsletter.
Make your brochure an effective marketing tool by:
Including client reviews.
Offering a special discount.
Including your full contact information.
These six great marketing tools are an important part of any marketing strategy. Use each one regularly and your client list will grow.