Top 5 Wedding Flowers Mistakes To Avoid At Any Cost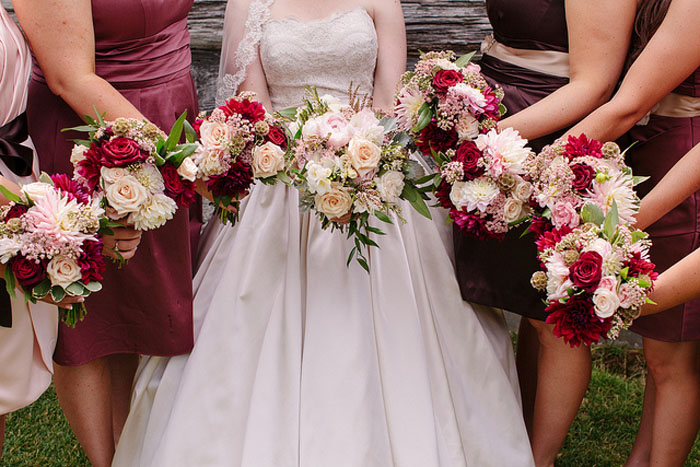 Flowers are one of the natural gifts to human beings which have the ability to express your feelings and heartfelt emotions. They can convey special message that words sometimes cannot express in the right way. There are so many varieties of flowers that you can use in your wedding.
Order bouquet of flowers through internet as this is the most popular way of getting fresh flowers delivered at your doorstep. Every bride tries to look gorgeous on their big day and show the personality with their wedding bouquets. Choosing flowers for your wedding is hard enough, but there are certain mistakes which can make the process even harder for some brides.
When you are going to start planning of flowers for your big day, avoid these wedding flowers mistakes to make your wedding memorable and special for you and your partner too.
1. Ignoring and not trusting your florist
Usually, wedding happens only once in a person's life, so it's likely that every bride-to-be has a dream about their wedding, likes, dislike and expectations about their wedding flowers. But sometimes most of the brides-to-be choose flowers for their wedding without consulting the experts. This can be one of the biggest mistakes regarding their wedding flowers.
So, it is advisable that when you are going to choose or buy flowers for your wedding, you should communicate with your florist and explain her/him what you actually want on your special day. Always trust your florist, because they are highly experienced and eligible on choosing the right flowers for your wedding.
If you communicate with them without any hesitation and honestly and also trust your florist, after some time you can actually feel that they are going in the right way. And their immense talent can make your wedding absolutely breathtaking by a simple recommendation.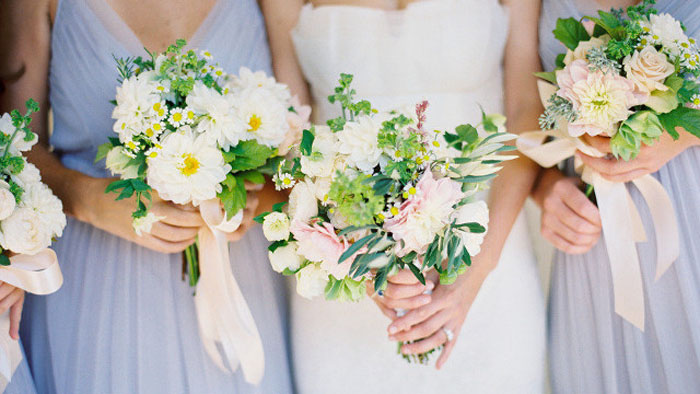 2. Refusing to compromise
While choosing flowers for their wedding, most of the couples are setting their minds on a specific type of flower and are not ready to compromise with their choice. This can be their another big mistake.
For your wedding decoration and bridal bouquet, sometimes you may want to use the specific flowers, that are not available in your wedding season or might not look good with your wedding dress. When this situation arrives, you should to be willing to compromise on your favorite flowers and you have to listen to your florist.
3. Using only one color of flowers
Another big wedding mistake to avoid is using only one type of bloom in your wedding. Because to create a beautiful look on your wedding arrangements and bouquet, colorful blossoms are very important to use. Always remember that you have to avoid mixing the dark colored flowers with white flowers. In all types of wedding arrangements, it is also a good idea to use two or three varieties of blooms with different colors.
4. Not thinking about the flower season
Choosing off-season flowers can be your another big mistake. For example, if you set your mind by using peonies in your wedding arrangements in December month, you might be left disappointed. Because, their price could be three times higher and might be out of your budget. So, it is advisable that you should use roses, lilies, hydrangeas and many other flowers that are available in your wedding season. During this season, they are available at very affordable prices and also in good quality.
5. Not going for big blossoms
Every bride wants to look beautiful and make their wedding day very special and memorable for herself, their parents and their partner too. But some brides avoid big blooms because they think that they are more expensive. If you use the bigger flowers for your wedding arrangements, the less you need to actually fill the vases with flowers, so it could be less expensive and completely fitted in your wedding flower budget.