Top 5 Things We'd Love To See At Paris Fashion Week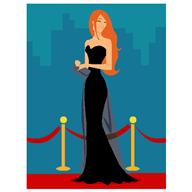 With Paris Fashion Week fast approaching at the beginning of July, the world awaits the event with baited breath to see what the world's most popular designers display during their catwalk shows.
Given that it closely follows London Fashion Week, there is often the fear that Paris will flatter to deceive, and have an "After the Lord Mayor's Show" feel about it.
To be honest, we're not entirely sure why these fears persist. We've seen more Paris Fashion Weeks than we care to remember, and cannot remember one that has been a disappointment.
As the industry, the world's media, and high street buyers and merchandisers from around the world eagerly await what Paris Fashion Week, we thought about the things that we'd most like to see at the event.
Something for Miss Average
Admittedly, being labeled as average isn't something that most people would welcome with open arms.
However, global fashion events can sometimes pass by and leave us with no thoughts other than 'how does that make a difference to anyone?'
We're okay with designers putting on catwalk shows that aim to grab the attention of the world's wealthy and affluent, but we're really looking for the pieces that are going to morph into the garments that we'll find on the High Street in the months to come.
An Eye on Next Summer
We haven't officially started summer 2013 yet – if we base the seasons on the weather, it is unlikely we ever will – but such is the dynamism of the fashion world that we are already looking ahead to what people will be wearing in 12 months' time.
What will next summers' 'are you serious' trend be? We're going to go for ostentatious tailoring with flower patterns and other loud, bright detail.
Given that statement tailoring was this year's example, it seems the logical progression, although we have to hold up our hands and say we have no insider info!
Niche Clothing Styles
Yes, niche fashion sectors have their own fashion shows, but wouldn't it be refreshing to see some of these featured at the huge global events that highlight the very best of contemporary fashion?
Part of the reason this doesn't happen is because certain styles wouldn't fit in at an Islamic fashion show, for example, and so it is unfair to display Islamic styles in a contemporary setting.
That said, we do feel it would be a healthy move for the fashion industry to take, and represent a move away from the monotony of designers simply trying to be more shocking than their rivals.
Plus Size Models
Again, this is something unlikely to happen, but we'd confidently assume we're not the only ones who think this would be a positive step.
Of course, we understand why designers want their latest clothes worn by size zero models, but this surely isn't the way to go when it comes to building a global brand that targets a wide range of demographics.
Celebrities!
What would Paris Fashion Week be without a healthy smattering of celebrities, even if some of them are just those who are notoriously famous for being famous?
Part of the attraction is definitely seeing who wears what; an unfashionable celebrity at a fashion show is a photo opportunity to die for.
Heading to Paris
That is the five things we'd love to see in Paris, the most exciting thing is that, celebrities apart, we're genuinely not sure what we're going to get.
We look forward to the big event, with the rest of the industry, and forget any worries about London Fashion Week still being at the forefront of everyone's mind.
Featured images:
License: Image author owned
License: Royalty Free or iStock source: http://officeimg.vo.msecnd.net/en-us/images/MB900434435.jpg
Aisha is a women's fashion journalist who regular covers global fashion events as well as smaller local occasions.
Aisha is passionate about niche fashion getting a chance to shine in front of a global audience, and campaigns feverishly to try and make this a reality.