Tips For Students On A Budget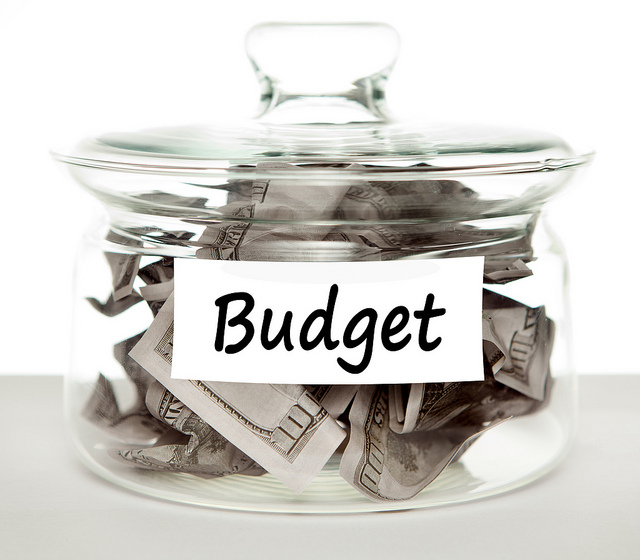 The fact that you are on a tight student budget does not mean you have to struggle financially and run out of money before the each month ends. You can learn how to manage your finances as a student and even have some money to save at the end of each month. Here are some valuable financial management tips that will make your life on campus more exciting and fulfilling.
Do a thorough estimate of your expenses
Factoring in as many important expenses as possible into your budget will help you monitor your expenses properly and also reveal areas where you can save. In addition to fees and rent, some of the most critical costs to include in your budget include: course materials, transport, feeding, utilities, toiletries, internet, clothes, and entertainment. In your first year, your list of books could be quite long and you may not need many of them after the session ends. To save on books, you should patronise second hand book sales and consider borrowing less essential books from the library.
Organise your income and increase it
Your income as a student will most likely come as a lump sum on a monthly basis. Instead of keeping all your money together in a single account, you should separate money for accommodation and put it in a separate account. Then you can allocate the remaining for other important day-to-day expenses. If you discover that you usually run out of cash before the month ends, you may need to get an additional source of income. Get a job that will allow you to work for about four hours daily, for example you can write essays for cash. Make sure that your workplace is located within or very close to the campus so you don't incur unnecessary transport costs.
Save on printing expenses
You can save a substantial amount of money by minimising printing costs. Instead of spending a lot of money on commercial printing services on campus, you can buy a low cost printer that will meet your needs. Use the ink or toner saving mode and print on both sides of the paper. When you need to replace your ink or toner cartridges, buy recycled or replacement cartridges that are cheaper and more environment-friendly.
Avoid impulse buying and unnecessary expenses
Once you have written a budget for the month, you should stick to it. Before you go for shopping, make sure you have a well-written shopping list. Take the exact amount of money you need and avoid holding on to plenty of cash. You should also avoid unnecessary expenses like commercial laundry services – they will drain your finances. Instead, you should rent a washing machine for your flat and share it with other occupants. Avoid eating out often and use special student cards, coupons and transport services when they are available.
Cook to save money
In addition to helping you to eat healthier meals, cooking your food will also help to conserve your money. Get a good flask and make it a habit to prepare breakfast and lunch before you leave your room every morning. To reduce your feeding expenses, buy food in bulk from markets, and purchase fruits and vegetables at a low price. Use a good cookbook (you can buy a used one) and use it to add a lot of variety to your diet.
Seek for price discounts
Many businesses offer students special offers in order to take advantage of the large sales volume that students can provide. Use such offers to enjoy special deals that reduce the cost of haircuts, cinema tickets, and items in the supermarket. However, you should be wary of offers that will put you in debt or make you pay higher interest rates on your credit card.
Convert used and unwanted items to cash
Don't keep all your old textbooks and other items that you are longer using. You can sell your used books on Amazon or on eBay. If you have unwanted Xmas presents or items you bought in error, you can also auction them on eBay. To avoid the hassles involved in shipping items to online buyers, you may decide to participate in campus auction sales.
Living on a budget may be quite challenging but by applying the tips provided above, you can ensure that your money covers all your important expenses and leaves you with enough money for entertainment and savings. The financial management techniques you learn while studying will also help you to enjoy financial fulfillment after you complete your studies.