The Top 5 London Destinations
London is perhaps one of the best travel destinations in the world. The city boasts of having world renowned historic landmarks that will simply blow you away. For any travelling enthusiast, London provides an array of destinations to visit and simply relax from your busy schedule. The following are the top 5 London destinations that are a must visit;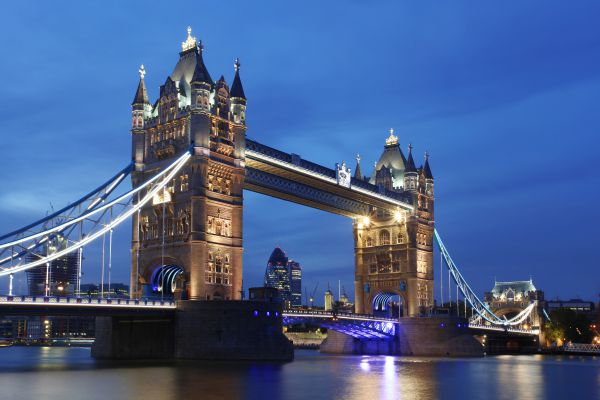 The London Eye
The London eye provides one of the most breathtaking views of London. One is able to see a radius of up to 40 kilometers. The London eye offers a very unique view of the city giving tourists a chance to enjoy the beauty of the city.
The Tower of London
The tower of London has quite a rich history. Some of the historical events to have taken place in the tower include beheading of Anne Boleyn, the location of the crown jewels which can be seen on the tower etc. For any history enthusiast wishing to learn more about London this is perhaps the best place to start from as it offers you a rich understanding about the history of the city. It is a must visit.
The Tower Bridge
The Bridge takes the whole issue of architectural design to the next level. Built in 1884 the tower bridge is a historical landmark that speaks volumes about the engineers of the time. It is a spectacular lifting bridge that allows very large ships to cross move along the river Thames. Tourists can be able to sample some of the old mechanical parts on the museum housed on the bridge. Students of ancient mechanics will simply be amazed at the ingenuity of the engineers of the time. It is simply an inspiring place to visit.
The st Paul's Cathedral
A visit to London is never complete without a visit to the historic st Paul's Cathedral. Every visitor to this great place will simply tell you that it is one of the most amazing historical master pieces of all times. It is a true indication of the undying London spirit has it has seen quite a number of bombardments and yet it is still able to stand strong. It is a real testament of the resilience of London. Visitors are able to view some of the best architectural designs of the time as you sample the popular Whispering gallery. A visit to London is never complete without visiting this world renowned edifice.
The Thames
The River Thames offers the best alternative for those visitors looking for a more fulfilling tour of London. There are very many tours along the river Thames offering visitors a relaxing tour of the river as you view some of the Landmarks of the city. Visitors simply relax and unwind as they are taken through a tour of the city. You will be able to enjoy beautiful live music and great cuisine as you sample the beauty of the city. It is quite a spectacular trip. While on the tour, you will be able to view the Tower Bridge, parliament, st Paul's Cathedral etc. To fully enjoy your vacation it is crucial that you inquire with  easyjet phone number  for all the necessary information.