The Current Investment Trends Abroad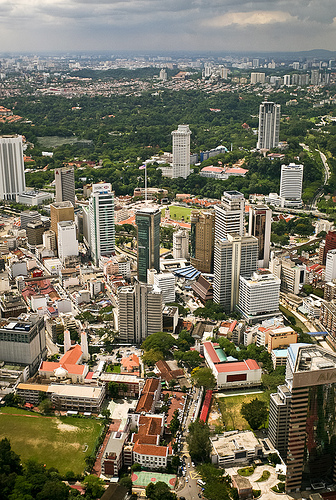 What are the current investment trends which are developing in Malaysia? The economy of this beautiful Southeast Asian nation is undergoing a great deal of transformation and growth at the moment and many investment opportunities in Malaysia are arising. With many foreign investors preparing to make the leap into Malaysian property and business, there is a lot of potential growth in this area.
There are many changing trends for private investment in Malaysia at the moment and the positive developments which Malaysia is seeing in private investment within this country are expected to continue well over the next several years. It is hoped that the overall recovery of the world's economy will lead to the higher foreign direct investment flows resuming globally.


Property Investment Proving Very Popular
One of the biggest current investment trends in Malaysia is the property market. Many people from overseas are looking to invest in Malaysian property, as it offers a range of advantages. Property in Malaysia offers a much higher quality for a cheaper price than many other nations and the growing tourism industry within Malaysia means that resort properties have a high potential for return on investment. Also, foreign investors find that their money goes a long way when it is converted from Euros, Dollars or Pounds into Malaysian Ringgit. This means that they can afford a lot more property for their money and develop their property sooner.
It is also very easy to buy a property in Malaysia, as the process is refreshingly straightforward and most people speak English. This can be a relief, compared to the language barrier which often faces investors in other nations.
One of the major trends in property investment in Malaysia is for high rise living. These types of high rise developments are conveniently located to all amenities and other convenience and often embrace green building ideas. The economy of Malaysia is in a growth period and plenty of business action is situated especially around the capital city of Kuala Lumpur. The number of business workers and expats within this city creates a demand for this sort of high rise urban housing, making it a very smart investment within Malaysia. More and more experts are recommending for buyers to invest in high rise condos and apartments because the demand for this living style is accepted within the current market.
Green Buildings Are Also Popular Trend
Green building practices are starting to catch on within these urban developments in Malaysia and many financial experts are predicting that green buildings will be one of the major future trends in the property market.
If you are considering an investment in a property in Malaysia, you might want to consider the potential for choosing a green building as this might be a very smart choice in your investment future.
Iskandar Malaysia Confident of Retaining Positive Investment Trend
The southern economic region of Malaysia is known as Islandar and this area is particularly confident about the positive investment trend continuing into the future, despite the recent unease within the global economy. According to the Iskandar Regional Development Authority, the region expects an investment of at least 20 billion Malaysian Ringgits for next year. The growth within the region has been healthy and there have been a large number of investments coming into the region both foreign and domestic.
Most of the investments in this region recently have followed the trend of originating in the tourism sector as well as health care and education. These industries are expected to maintain this upward moving investment trend for the region throughout the end of this year and into the next. The other areas which are upcoming investment trends in this area of Malaysia include the oil and gas industry, logistics and the creative industry.
These are just a few insights into the current investment trends in Malaysia and their potential for the future. If you are considering making an investment in Malaysia, make sure that you do your research in order to find out the best option within this thriving Asian country.
Featured images:
 

License: Creative Commons

 

image source
John McKenzie is a business graduate based in Kuala Lampur and blogs about business software. He reviews useful tools from accounting software by Intuit to the latest market analytics packages.