Singles Skiing Holidays – Not Just For Dating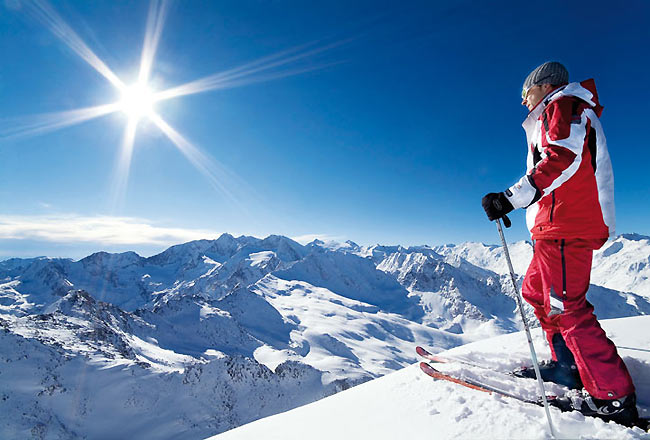 It's natural to assume that single skiing holidays were created for and are aimed at those looking for romantic revelry on the slopes. After all, the word 'single' is instinctively associated with those looking to score a little action in more ways than one…so to speak.
In the case of singles sporting trips and holidays however, things are rather different. Is there the opportunity to find that special someone you've so far had a lot of trouble tracking down? Of course there is, but at the same time this doesn't for one moment mean that this is the only reason for heading out on such a trip or something of a prerequisite.
These days, singles sporting holidays more often than not use the world 'single' in a literal sense. What this means is that rather than treating the idea as one that's purely created for dating purposes, it's instead one that's aimed at solo travellers. And in a world where solo travel has become more popular than ever before, there's really never been a better time to consider heading out on a singles sports trip for what could turn out to be the time of your life.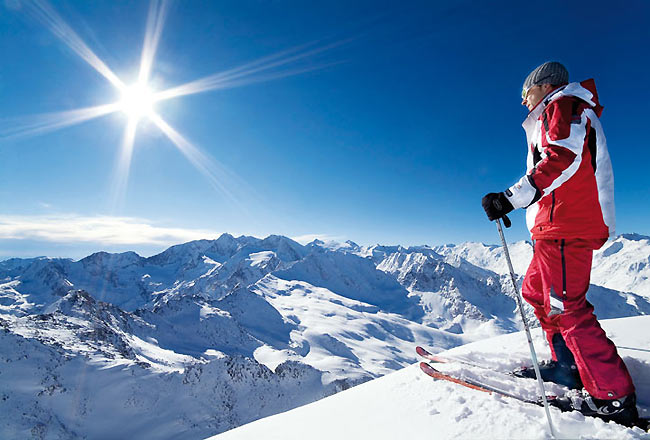 Meet Like-Minded People
When it comes to the various ways and means by which anyone can meet like-minded people, they really don't come much better than this. The very fact that you are heading out on a singles ski trip for example immediately shows that you are independent, you have a taste for adventure, you're keen to meet new people and of course…you love to ski. These are the traits and qualities which will inherently be shared by pretty much everyone taking part in these trips, which means it's inevitable that you're going to make new friends and build meaningful connections. There's really no other everyday scenario that can compare when it comes to getting like-minded people together in a truly epic setting.
Don't Be Held Back By Others
Chances are there have been hundreds of times in your life when you've been desperate to do something but for some reason couldn't because of the actions or inactions of others. You wanted to hit the town, your friends didn't feel like it. You wanted to take a mid-week trip, but your partner couldn't get the time off. Or you've been dying to hit the slopes but other commitments make it impossible for your friends – all of which are the kinds of problems that can be remedied by going it along. Of course it's one thing to just book a solo trip and head out on your own, but if and when you book with an organised singles sports trip specialist, you're guaranteed to meet others just like you. After all, there's only so much fun you can have on and off the slopes on your own, right?
Make the Most of Every Opportunity
Another of the truly fantastic benefits of these kinds of trips is the way in which they allow you to make the very best of every opportunity that comes your way. Booking and organising group trips is tricky at the best of times and normally means weeks of planning. But when there's only you yourself to think about, anytime there's a bit of time to fill is the perfect time to head out. No plans for the next couple of weekends? Why not put one to good use with a singles sports trip! Plans cancelled at the last minute? An excess of annual leave to use up at work? All great reasons to throw caution to the wind and book yourself on the trip of a lifetime.
Uniquely Affordable
What's also great about singles trips is the way in which they can be supremely affordable. While most organised holidays and trips are put together with groups and families in mind, these are created specifically and exclusively for solo travellers. As such, those organising the trips invest huge time and effort in the researching of travel, accommodation and entertainment options that are likewise geared toward single travellers. So even if you perhaps wouldn't be able to afford that group trip you were thinking of, a solo sports holiday might be well within your budget.
A Chance for Romance?
Of course for those hoping to be hit by Cupid along the way, there's every opportunity to get to know a huge bunch of other singles that may likewise be looking for something a little more than friendship. It's far from a prerequisite for such trips, but if romance is on the cards in your mind, what better place to head for it than a dreamy destination surrounded by other single travellers?