Look Out For Different Options In Fireplace Mantels and Surrounds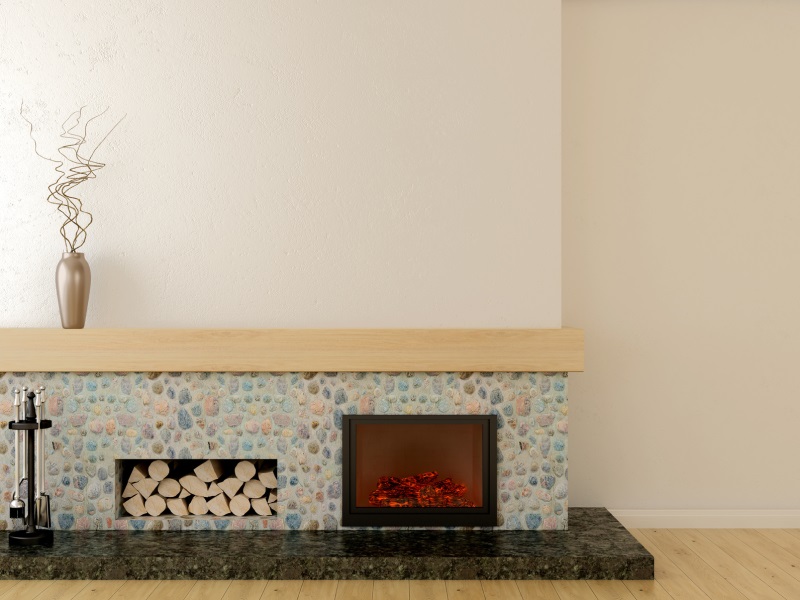 It is natural to plan a strong design statement in your house while choosing a style and materials for your fireplace mantels and surrounds. It does not matter whether you have chosen a prefabricated model, a traditional masonry fireplace or an insert; it is the mantel facing and hearth that can give it its character. There are various possibilities for you to make your choice; it can be the full-blown stone mantel surround and hearth to the simple mantel.
What is a Mantel?
A mantel is a frame that is decorated around the fireplace and the facing. The mantel shelf is the ledge above the firebox, the vertical elements on either side of the firebox are the "legs", and at times you have the panel above the shelf that is also called as the over mantel part of the design. The filler panel or the surround is the frame that is around the firebox, which needs to be of non-combustible material. If you can opt for a mantel of non-combustible material you are able to build it right up to the opening of the firebox minus the intervening facing.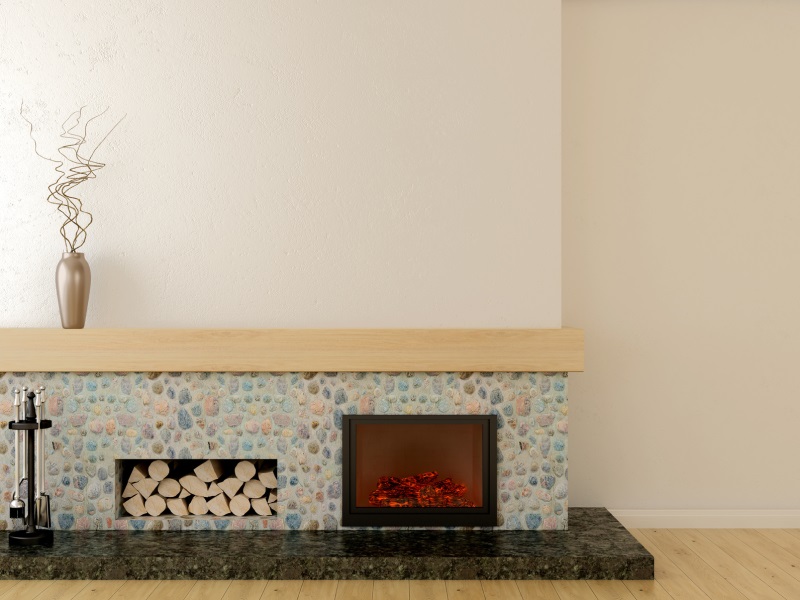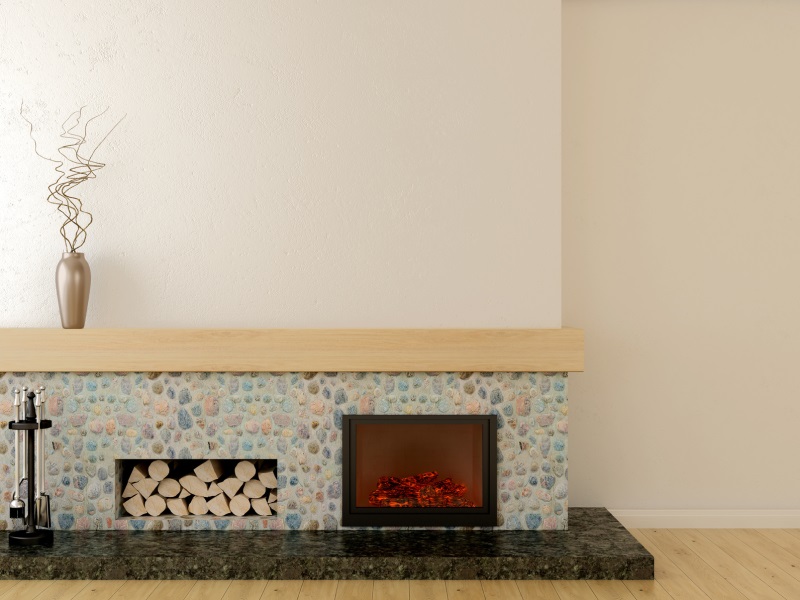 Materials you can choose from
There is a wide range of available materials to choose from, since the facing should be of non-combustible material like brick, tile, cast, metal, concrete, or even stone.
1. Wood
If you are looking for rustic style or even a mantel which is classic looking you can safely opt for wood. You will find that the best wood mantels are similar to beautiful heirloom furniture, made of fruitwood or hardwood that is sealed with hand rubbed finishes. You can have them elaborately carved or it can be simple and plain adorned with decorative paneling and molding; you can opt for a mantel of low-grade soft-wood or a painted hard-wood. You can go for the faux-marble finish or antiqued and distressed of a solid color.
2. Tile and Brick
Brick has been a long time facing for fireplaces, and could provide you with various designs, color and different patterns. There are chances that you may need extra structural support if you use too many bricks, as these are heavy. On the other hand you can use tiles, either ceramic or stone that come in endless styles, finishes and colors, like the pebbly surfaced ceramics to the granite squares which are polished in a sleek manner.  You have the option to install tiles as a wide facing only, which contributes to the contemporary look and you can opt for a tile facing within a mantel surround.
3. Rocks and Stone
Rocks and stones are practically indestructible, and these are timeless materials for facings and mantels. You need a mason to construct a surround of natural rock. You can think about the clustered stone that gives similar look as a natural rock but weighs less as compared to the rock. If you don't require the "natural" or rustic look then you can think of opting for the custom or prefabricated stone mantel of granite, marble, limestone or even slate. You will find that machine-carved marble mantels are less expensive as compared to the hand-carved ones. You find that the cast-stone are similar to the hand-cut limestone. There is a wide range of styles in mantels, from the ornately carved ones to the simple clean-lined looks.
Find the right manufacturers of fireplace mantels and surrounds
While looking for a manufacturer you need to search out for the one who is able to help you personalize your design keeping the interiors of your house in focus. You need to check about the reputation of the manufacturer making sure you get good quality service within reasonable prices.