LG G Pad 7.0: Design Overview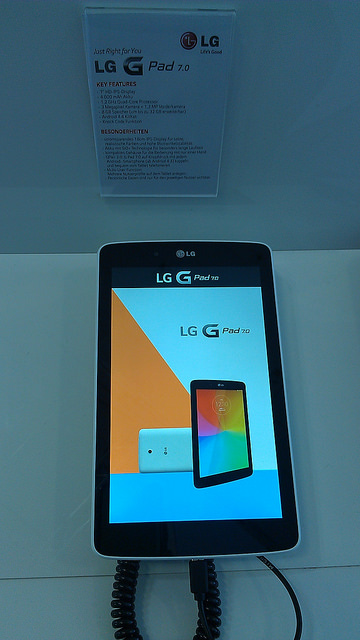 Last to last year LG released tablet LG G Pad 8.3, which came out to be very good, And last year, the Korean company has decided to focus on the low-end segment tablet, providing a whole range of low-cost devices in LG G Pad, and youngest of them – LG G Pad 7.0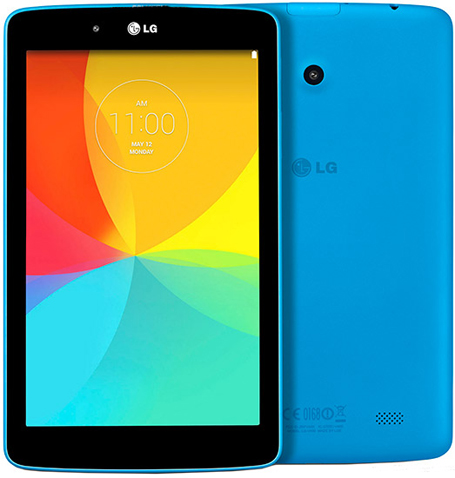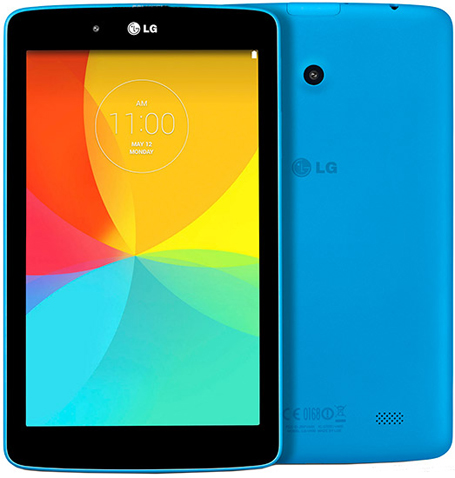 Specifications of LG G Pad 7.0:
Manufacturer  LG
Type: tablet
Screen size: 7 inches
Display technology: IPS
Type of screen coating: Gloss
Screen Resolution: 1280 × 800
Type of touch panel: Capacitive
Multi touch: Support up to 5 touches
Processor: Qualcomm Snapdragon 400 MSM8226
Frequency: 1.2 GHz
Number of Cores: 4
Graphics: Adreno 305
Operating system: Android 4.4
The amount of RAM: 1 GB
Built-in memory: 8 GB
External ports: micro-USB 2.0 (OTG), 3,5 mm audio
Reader: microSD / SDHC
Front camera: 1.3 megapixel
Rear camera: 3.0 MP
LG G Pad 7.0 looks very nice, especially in summer, orange tablet perfect backdrop to the bright addition, however, the unit is still available in black, white and blue colors, but orange, in my opinion, looks fun and interesting to other colors, it is the child. As with last year's LG G Pad 8.3, its 7-inch version has rounded corners. The front panel of the unit looks very neat, it occupies the main part of the screen with a diagonal 7 inches, we think from the name of its size and so clear. The entire front side is covered with a protective glass, it is necessary to pay tribute to LG's for something that does not skimp and establish instead a protective plastic. The front panel is black, it is ideally decorated with orange frame, it's combination looks very cool. At the top is the logo LG, and the right of the front camera. On the right side of the tablet installed keys lock and volume, they are located centrally, manage, holding the plate with one hand, it is convenient, the buttons have a clear response and not play. The top panel is a slot for card microSD, supports media up to 64 GB – it will be very useful, because the built-in memory in the tablet only 8 GB. Next to the slot is infrared to control your TV and other appliances, as well as the standard 3.5 mm jack for headphones and a microphone. On the bottom is a microUSB connector. The back panel is made of soft touch plastic – it mark, but thanks to the orange color cover fingerprints on it is not very visible. Assembly of the tablet is good, the only claim on the back cover – it is loosely attached to the rest of the device and when you pressed a little.
LG once again proved to be a good designer when it comes to the smart devices. It was all about the mid range device from LG and now LG is planning to launch another beast tablet that would be comparable to upcoming iPad Air Pro with iOS 9.