Installing Laminate Flooring On A Concrete Mortar Bed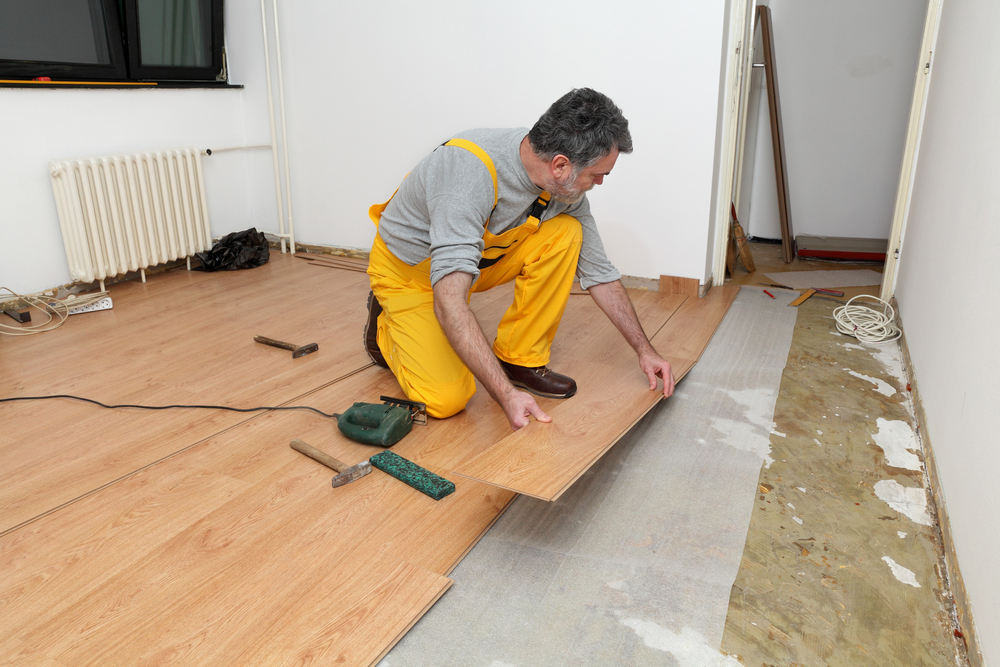 If you're considering installing laminate flooring, you need to know the type of base you have first so you can ensure it is fitted correctly. A concrete mortar bed makes an ideal base for laminate flooring. Here are some tips on the best way to install it.
There are many different types of hard flooring that you can use, including laminate and engineered wood flooring. As long as you know what you're working with, you shouldn't encounter any difficulties. It is important not to rush into the work and to follow the instructions. Otherwise, the finish won't be as good as it could be and the flooring won't be as durable.
Difficulties with concrete beds

With laminate, the sub-flooring needs to be smooth without any low spots or bumps so that the top layer doesn't snap or creak when it's walked on. If this happens, the only real solution is to take up the flooring, smooth down the sub-floor, and reinstall it.
Homeowners who are not completely confident in their DIY skills often seek professional assistance. In fact, 44 per cent of people say that they would get help with laminate or wood flooring installation, such as the engineered wood flooring available from http://www.ukflooringdirect.co.uk/engineered-wood-flooring.
Preparing the bed

One of the benefits of a concrete mortar bed is that it is already solid and has no flex in it. However, it won't be completely even and you will need to resolve this before putting down the new flooring.
This can easily be achieved by using a pourable floor compound that is self-levelling. You need to use just enough to ensure that when the laminate is fitted, it sits level with the flooring in the next room.
If you want to gain extra heat in the room, this is a good opportunity to install underfloor heating, which will give a welcoming feel to bathrooms and kitchens.
Before you pour on the compound, it is useful to spray the concrete bed with water to get a better bond and allow it to flow effortlessly. This will help you to achieve the smooth surface you desire and give you a better finish when the laminate is installed.
By taking the time to follow these simple steps, you will have a beautifully flat floor that doesn't creak and will last for many years.