Here's A List Of 10 Must Have Bras For Every Woman
"Feeling good inside" is one of those phrases that can be best understood by the feel you get after wearing awesome lingerie. A lot of times women underestimate the power of well fitting and sexy looking undergarments, which is why today we will brief you with their importance, as well as the 10 most important types of bras that you must have in your wardrobe.
Among the multiple brands of bras and lingerie, it is very difficult to decide the best one. However, away from the common belief, that expensive is always better in quality, we will today present you with one of the reliable and extremely affordable brand to purchase bras from. Kalyani is one of the popular brand names among affordable bra lovers. Kalyani bra price in India is way cheaper than what you usually find in bras that are being sold in the malls. This should be your go to brand if you want something pretty affordable, and stylish. Given below are 10 must have types of bras for every girl.
Full Cup/ covering Bra– This is one of the most basic types of bras that you can come across. This is the ideal bra for women with a heavy bosom. This kind of bra provides you with complete coverage as well as support. This is usually an unpadded bra, and is thus preferred more by women with big breasts, as compared to those with comparatively small sizes. This is one of the daily wear options for many women.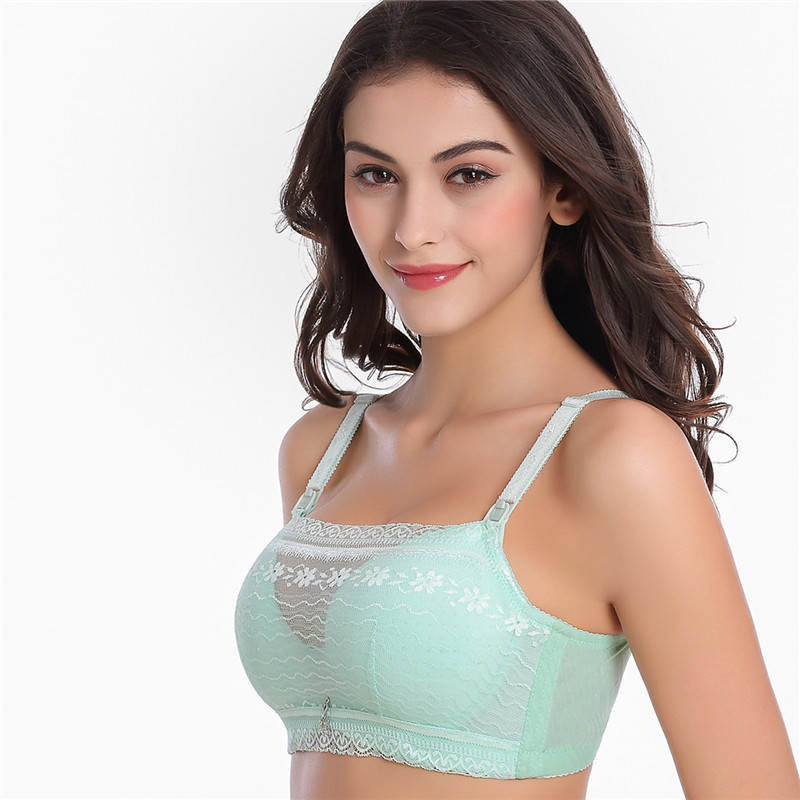 Padded Bra– This is another basic kind of bra that a lot of women wear on a daily basis. Since the full cup bras are usually opted by women with big breasts, padded bras are the first choice for slim and tender women with not very big breast sizes. One of the key things you need to keep in mind while buying a padded bra is the cup size. According to studies, majority of the women end up wearing wrong size bras.
Underwired Bra– This is a kind of bra that can either be padded, or un-padded. Padded bras are usually wired, and un-padded ones can either be wired or not. Underwired bras are a pick for all those women who wish to opt for something in the middle of an ordinary padded bra and full covering bra. Since this is not padded, but full covering with underwire, it is a perfect mix of both, and also offers great support.
Push Up Bra– This is much like a padded bra, except for a little extra padding at the bottom of the cups. This is one of those bras that can highlight your cleavage like no other. Although this makes your breast look really hot and sexy, according to the experts these are not very good according to health perspective. As they hold your breast real tight, restricting blood flow.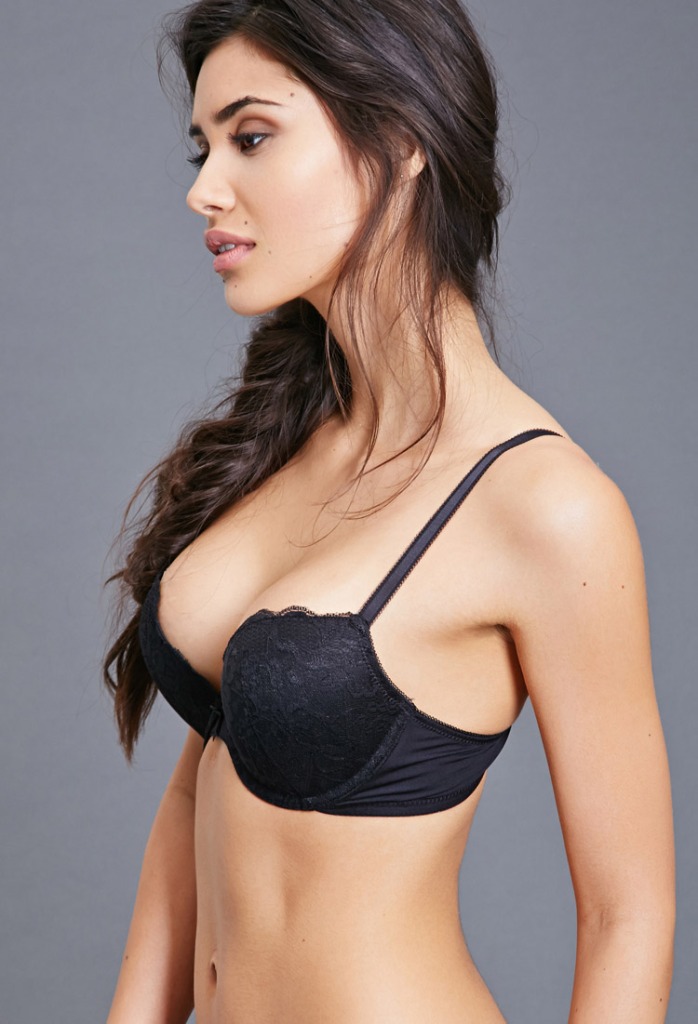 Strapless Bra– This is one of those bra types which is a must have these days. As a lot of women are now opting for off shoulder or boat neck tops, wearing a strapless bra is the technique to make it look as good as possible. If your bra straps show from beneath an off shoulder top, it kind of takes away all the charm of the overall attire. So next time you wear an off shoulder top or dress, make sure you wear a strapless bra under it, and not one with transparent straps.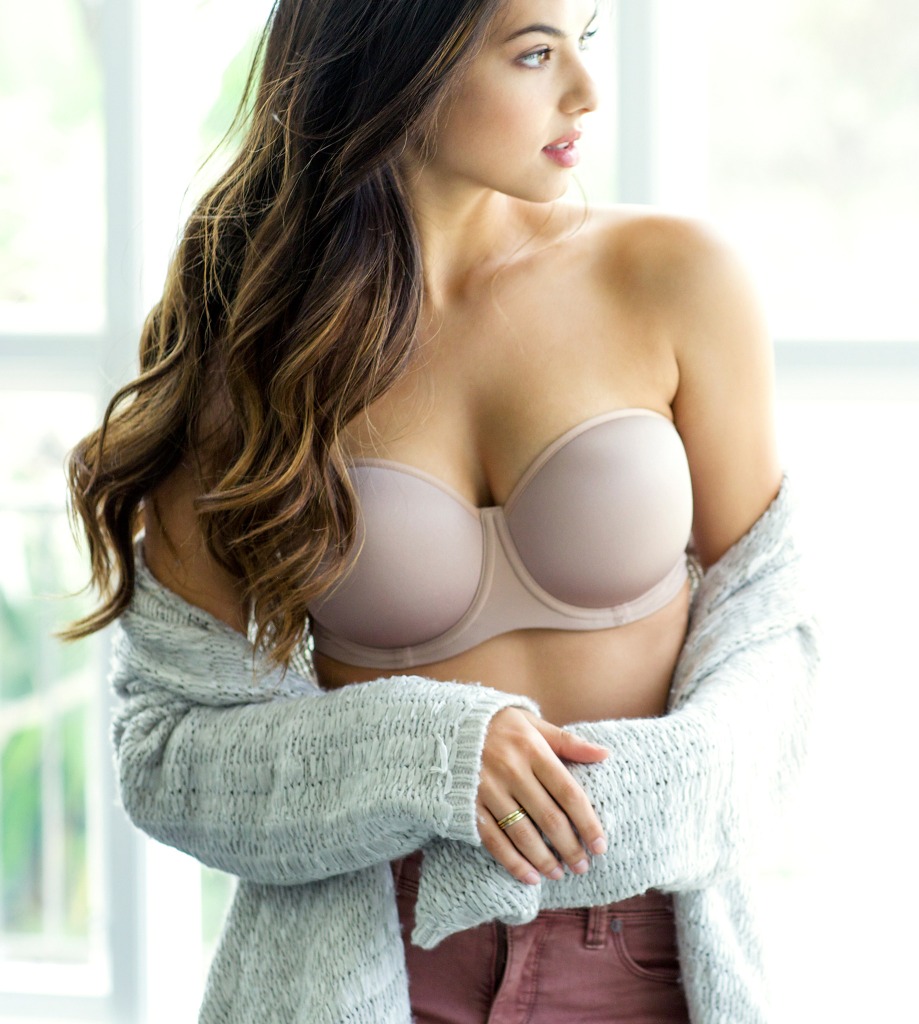 T – Shirt Bra– This is precisely a thin padded bra, which is ideal to be worn under clothes that are pretty much body hugging and made from thin cloth. This not only gives a perfect shape to your breasts, but also prevents you from the embarrassment of the nipple line showing. For women with medium cup sizes, this can be an ideal pick.
Strapless V neck Bra– In addition to a normal strapless bra, this V neck strapless has a deep neck, and is usually underwired. This gives you a full cleavage view, and is ideal for deep neck dresses or tops. When buying this kind of a bra, makes sure it is underwired, and holds your breast firmly.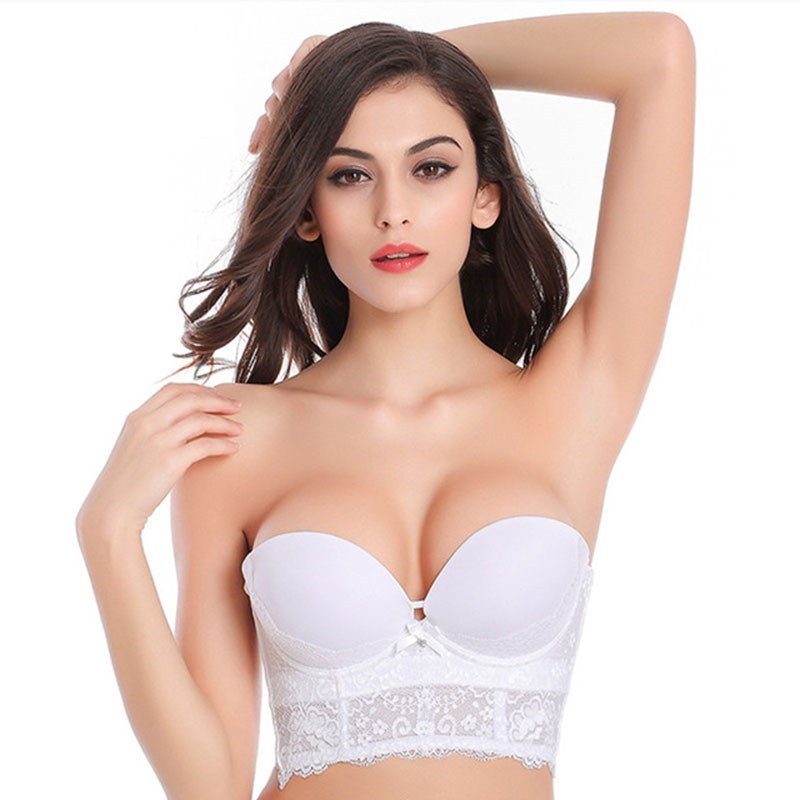 Backless–What to wear under all those sexy backless dresses is one of the questions that haunt a lot of women. Although a lot of women opt for wearing backless bras, many of them totally ditch the option of wearing a backless dress altogether. A backless bra is the one that will come to your rescue everytime you wear anything that is bare back.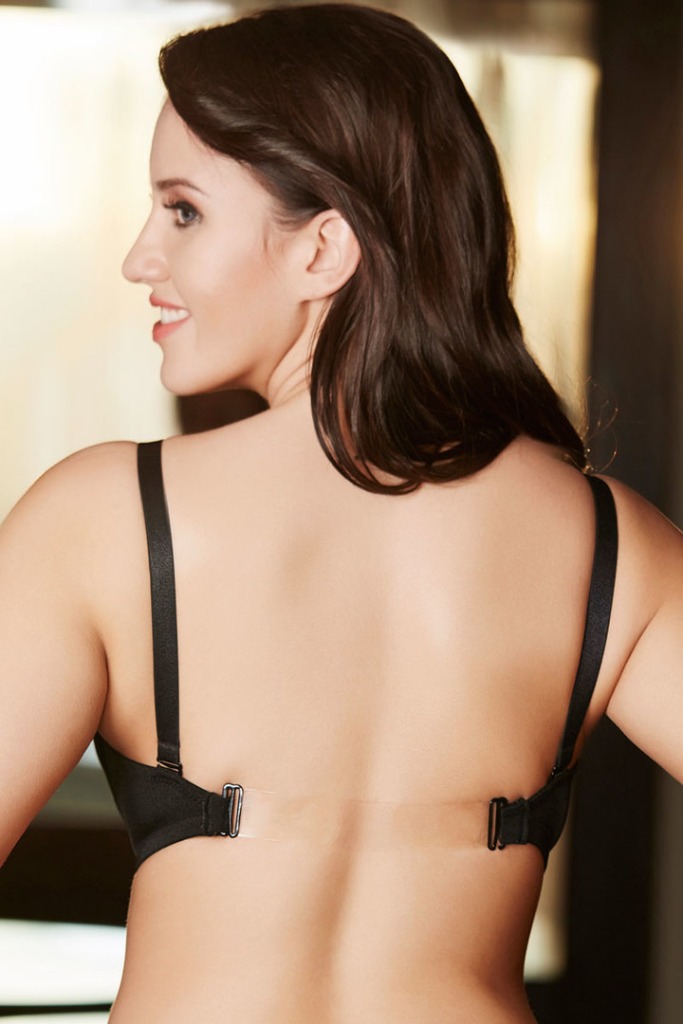 Basic bralette–This is one of those fancy bras which is worn more for show off than support for the breasts. This comes in numerous designs and patterns, and is usually worn under sheer dresses, under which it is almost entirely visible. This is undoubtedly one of the coolest types of bras available. You might also opt for lacy ones if you wish to make it sexier.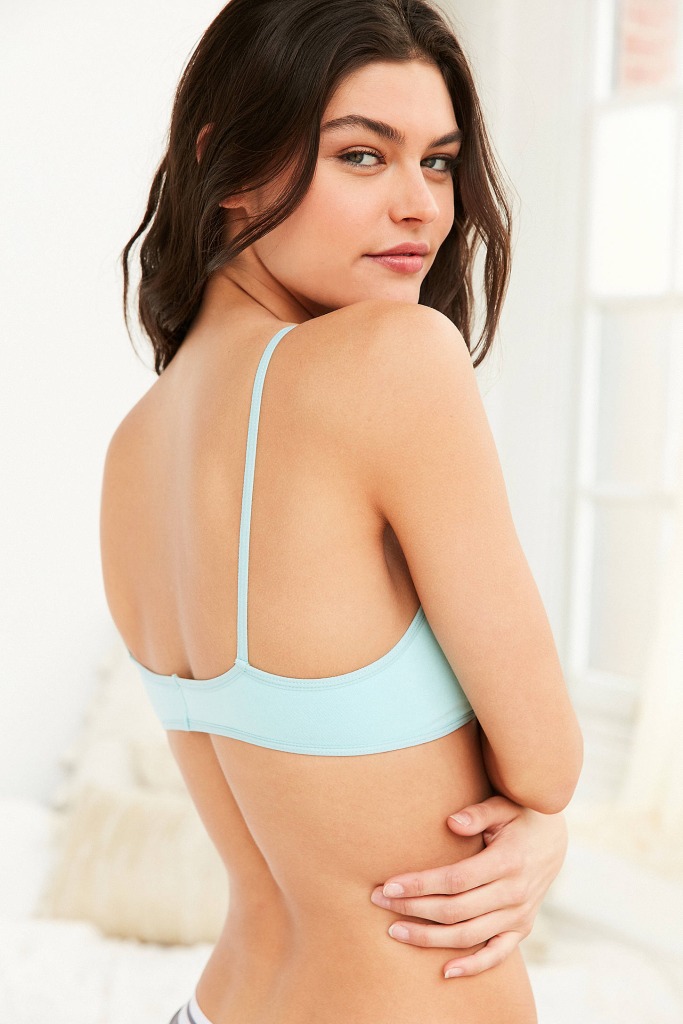 Sports Bra–This is a kind of bra that is loved by fitness enthusiast women. Sports bra is the ideal kind of bra that you need to wear not just while running or playing, but also while gyming. A lot of the leading fitness clothing brands like Nike, Reebok, and Adidas have their sports collection for women offering a range of sports bras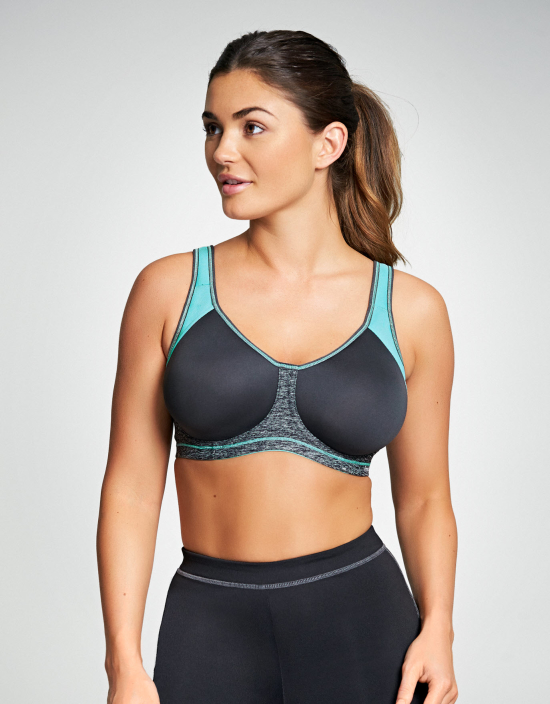 Conclusion – The 10 types of bras mentioned above are the ones which are a must have for all women, who keep on experimenting with their attire often, and do not opt for just one kind of clothes. Bras today are no less than an accessory, which a lot of women choose to flaunt. This is infact one of the necessary accessory, so make sure you have at least these 10, extremely useful options with yourself.