Flight Turf: What You Need To Know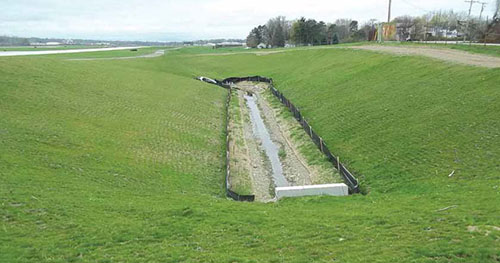 What if someone told you there is a way to get away with only mowing your lawn once a year? You would probably write it off as a hokey sales pitch that will most likely send you to a spam filled website or to a product that is less than desirable. However, many would be surprised to discover that there actually is a product out there that offers grass that simply doesn't grow very much. Take a look at our views of the product, and the ways in which it may be able to benefit you and your home or business.
What is Flight Turf?
Developed by a zoologist who realized the needs of airport landscaping, FlightTurf was originally designed to be the ultimate turf for airfields. She realized that the FlightTurf formula was ideal for not only easily keeping grass short over time, but also for deterring wildlife from hanging out in the area where it is planted. Essentially, FlightTurf is live turfgrass technology that has a patent-pending.
Where can it be used?
FlightTurf can go pretty much anywhere that doesn't have heavy foot traffic or vehicle traffic. Although primarily created for safe airfields, it can be great for schools, businesses, backyards, cemeteries, corporate campuses and even on the side of the road. In areas where the grass needs to stay shorter than six inches, you may only have to mow two or three times a year rather than the once a year for airfields.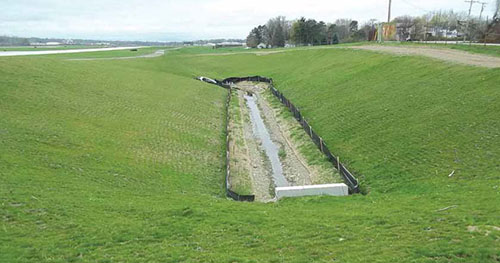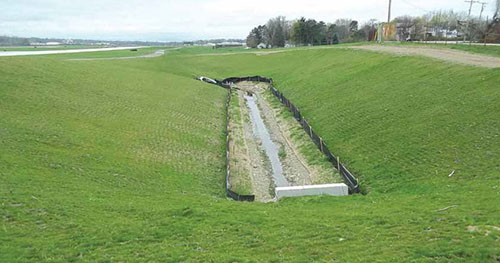 What are the benefits?
Depending on where the grass is and how short it needs to be, FlightTurf only has to be mowed about once a year. Even if you prefer a shorter length, the frequency of your mowing will be cut drastically. Assuming you only mow once with FlightTurf, you could save nearly $800 an acre each year compared to most standard grasses.
If a reduction in mowing isn't enough of an incentive, you will also eliminate the cost of fertilizer and water used, as this turf doesn't need either. In addition, FlightTurf tends to last longer than the standard turf, cutting your cost of maintenance even more.
Furthermore, this turf deters wildlife, specifically geese. If you find your grass infested with geese, deer or other animals throughout the year, the installation of this grass will most likely prompt them to go elsewhere.  This means no more piles of animal waste and loud honking noises at all hours of the day.
It's Not For Everyone
This product is not the perfect grass for every homeowner that never wants to mow again. It will not last long if installed in areas that are commonly used, such as backyards with pets, playgrounds or areas that vehicles will be parked on. FlightTurf also has trouble thriving in hot climates, and so the lower third of the United States are not in ideal areas for the turf.
You don't have to maintain an airfield for this product to be beneficial to you. It has its limitations, but being able to cut out the time and money spent on lawn maintenance may be worth it in the end. Whether you are a homeowner, business owner or lawn care worker, this is a product you may want to consider.
Written by Mike West, owner of WestCo Grounds Maintenance. WestCo provides the best solutions for lawn care Jefferson City MO has to offer. They also specialize in irrigation and lawn sprinkler service.