Dive Your Way Through The Caribbean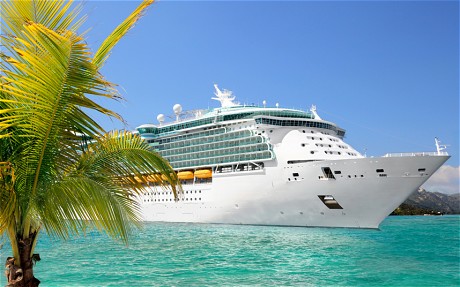 The Caribbean is known for its clear waters and white sandy beaches, as well as nightlife, sailing and water sports. But those who love scuba diving may only see it as one of the world's best diving regions. From St. Vincent to the Bahamas, explore the world under the sea and interact with many different tropical fish; you can also discover a number of fascinating shipwrecks!
St. Vincent / Grenadines
Beginning with rugged cliffs and dramatic drop-offs that continue underwater, these islands make for astonishing submarine landscapes. Along The Wall and the New Guinea Reef, in the deepest parts of the Anchor Reef lay the finest forests of black coral. There are underwater rock formations covered in a variety of sponges and soft corals in Canouan. If you are interested, there are also actual gardens beneath the waves where many garden eels reside in Mayreau.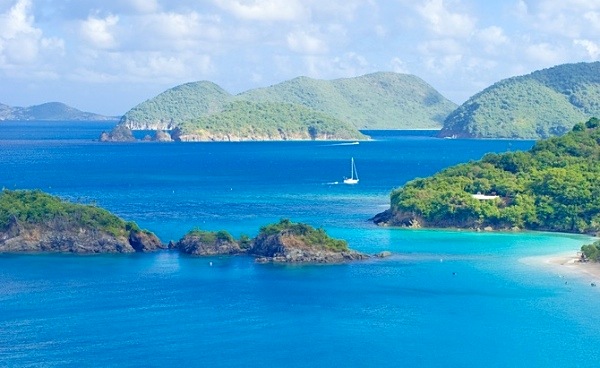 The BVI
The BVIs are a favourite among divers due to the 150-year-old HMS Rhone Shipwreck off Salt Island. The shipwreck was a royal mail steamer, which went down in 1867. It's one of the most popular dive sites in the Caribbean. Divers can also explore The Dogs, which is a small group of islands that offer fringing reefs. There are many tunnels, arches and caves that you can investigate.
If you are interested in seeing whales migration, you can do advanced dives in the open waters between late December and early April. You will want to stay in the North Sound area, north of Virgin Gorda.
Grenada
When diving in Grenada, you can enjoy the underwater percussion from the Caribbean's most active underwater volcano. There are breath-taking shipwrecks and unique submarine topography featuring sand chutes, pinnacles, plateaus, coral encrusted canyons and sloping shelves. The largest wreck in the Caribbean resides in Grenada, Blanca C, a 183-metre cruise ship.
Divers can also visit the undeveloped archipelago of Isle de Ronde. It contains a variety of tropical fish, untouched coral reefs and a stalactite-decorated cavern. You can explore other wrecks, shallow reefs and the Sculpture Park diving in MPA.
Puerto Rico
Puerto Rico is a United States territory and an archipelago that include the main island and many other small islands off its shore. It is surrounded by a continental shelf on 3 sides, rich in coral reefs, caves, sea walls and trenches for divers of all levels. A recommended dive spot is Candyland, a must-see reef, which presents an array of gigantic sea fans, lettuce corals and sponges. For an extreme thrill, you can swim with nurse sharks and barracudas at Cayo Lobito.
If you are a beginner, there are plenty of dive spots around Vieques. Anchor, Angel and Blue Tang Reefs are shallow reefs that offer an incredible experience for learning divers who want to swim with the fishes. Cayo Afuera is visible from Esperanza Beach. It's easy to get to with a shallow reef. If you prefer shore diving, Esperanza Pier is great. You can swim out to Isla Chiva, a lovely reef off the West Side.
Belize
Belize is known for its extreme biodiversity and distinguishing ecosystems. Great Blue Hole is a must-dive. Reaching 305 metres in diameter, it's the world's largest scuba diving site, descending 134 metres into blackness. Guided dives will permit you to see stalactites hanging from the indented caverns along the wall. Half Moon Caye Wall offers sponges and coral in every colour you can imagine.
From April to June, you can encounter whale sharks at a portion of the southern barrier reef, Gladden Spit. During this time, passive whale sharks are often willing to approach boats and divers and will also hang around posing for pictures. Be sure to follow the rules of the marine park and avoid harassing the animals.
Bahamas
The Bahamas are made up of 700 islands, cays and islets in the Atlantic Ocean. They have an abundance of beautiful dive sites for different levels of divers. Nassau is the usual spot for divers. It's located just off the island coast of New Providence Island. There are many shipwrecks that have gone down off its coast in the last 300 years. Gardens of elkhorn coral and dozens of reef packed with life can be found there.
Shark Wall can be found just 16 metres off of New Providence's southwest coast. Here you will find colourfulsealife and the healthiest coral offshore. You will want to visit the barrier reef off the coast of Andros. It's one of the largest diving sites in the world.
Accessible by boat, Cathedral is an area within Dog Rocks Reef in the Exumas. Here you can find silversides, groupers and jacks. You can also discover a variety of corals along the wall. Be sure to keep an eye out for rays, sharks and other colourful fish.
Throughout the Caribbean there are many remarkable dive sites to explore. Wherever you decide to dive, there will be a variety of fish and coral to enjoy. Keep these sites in mind when planning your diving holiday. Fly or charter a yacht to reach your dream diving destination. You won't be sorry.