Discover The Specialty Of Hyderabad With Tinyowl Food Ordering App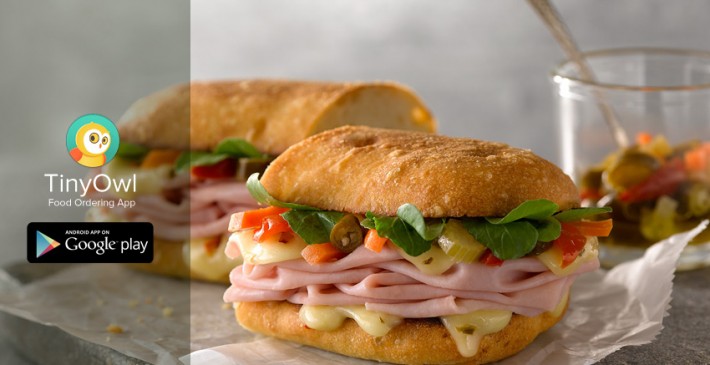 I always have a soft corner for the finger licking Hyderabadi Biryani which is a popularly known specialty food of Hyderabad. It is distinctively served in total 26 different varieties in Hyderabad. Thanks to the outstanding online food app of Tinyowl which has supported me in tasting all the 26 varieties of Biryani in Hyderabad. I am a native of Bangalore and frequently visit Hyderabad for my business deals. Every time I step into the Nawaabi environment of Hyderabad, my sudden craving for Hyderabadi Biryani emerges out. In spite of my extremely tight schedule, I take out time to eat this biryani by placing order through Tinyowl. They are really an aspiring source for me to satisfy my specific hunger for Biryani.
Irrespective of the location where I stand, they offer highly tangible list of best restaurants available in the nearby location. I distinctively order my favorite biryani with ease through this app. I am extremely grateful to the outstanding services of this online food order app for their endless facilities. It's not just online food ordering experience; it is rather an app experience.
Simplified App Usage
This app has been significantly designed in accordance with the varying hunger requirements of the individuals. With an extremely user friendly interface, this app can be suitably downloaded at any of the operating systems either Android or IOS. I downloaded this useful app from the App store of my iPhone to ensure hassle free usage. Whenever I open this app on my phone, its smart feature automatically detects my location and provides me a fully fledged list of restaurants available in my vicinity. I am extremely impressed by its customized location services for which I can rate them 4 out of 5.
Diverse Variety of Cuisines
With vast diversity of menus available in a stackable heap, this app provides all variety of cuisines for the users apart from my Hyderabadi biryani. I can also order snacks, Italian dishes, junk food, Chinese dishes and many more as per the specific requirement. With this loaded feature, this app turns out to be a one stop gateway for all your hunger needs. In this respect, I would grade them 3.5 out of 5.
Customer Centered Services
The top most priority for the workers at Tinyowl is their customers. They deliver superior quality of food within the stipulated time to ensure maximum level of customer satisfaction. With this customers centered approach, in my point of view, this app becomes one of the best food delivery apps across different parts of India.
Widespread Availability
You can essentially feel the gracious presence of this extra ordinary app at various distinctive cities in India which include Hyderabad, Bangalore, Mumbai, Pune and Gurgaon. With your Tinyowl app in your hand, you can never remain hungry in any location of these cities. They are constantly upgrading their network to various other cities also to become the most widely used food orderingapp.
Unbelievable Price Offers
Another distinguishing feature which distinguishes it from other food ordering apps like swiggy and Zomato include its highly reasonable and cost effective prices. The users who frequently use this app can also essentially save ample amount of money with the help of various cash back offers available with them. Even I have taken maximum advantage from the amazing discount coupons of Tinyowl. Not only this, they do not charge any kind of additional cost for any purpose.
On an overall calculation, this app emerges out as a leading interface for every food loving individual in terms of flexibility, prices and customer services.