Different Points To Remember For Buying Hunting Tents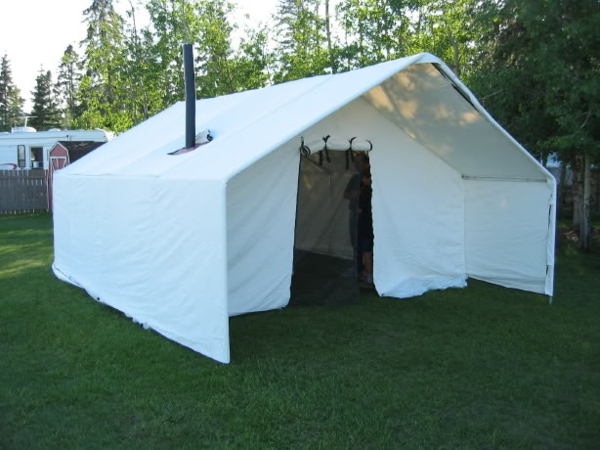 There are various components, which one must consider before opting for a particular hunting tent or special accessories for such tents. The choice of the tent will depend on a number of items including the number of days for which one is planning the trip. Moreover, a tent specifically meant for the enthusiastic hunter should be spacious as well as easy to set up. Setting up a tent quickly is one of the most important factors, which every hunter considers before opting for one. Apart from this, hunting tents must also be lightweight so that carrying them around should not turn out to be an arduous job.
While on a hunting trip, one might have to set up their camps on rough terrains. Therefore, it is important to choose a hunting tent with base of the tent being strong and waterproof. Waterproofing is one of the most serious concerns during a hunting trip since it can damage supplies and the hunting gear as well. Moreover, living in a tent with a wet floor is not a comfortable option. Opting for a tent with sewn-in flooring is a wise choice since this type of flooring will not only keep the occupants safe from water but also from insects as well.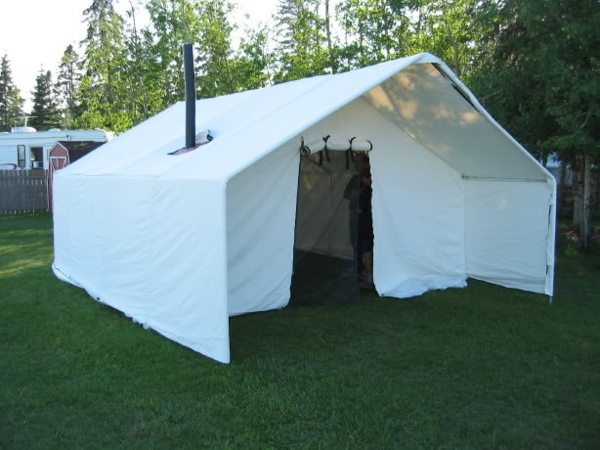 The window of the tent should have covers and special protection. Thus, mesh windows with flaps is a good option for those who are going hunting. Staying in the wilderness requires proper preparation and protection, which this type of windows will easily provide. The occupants will be able to open the flap to see what is going on outside without the risk of letting small animals or insects inside the tent. As part of accessories, gun racks or other hunting equipment racks are important part of tents, which one wishes to use for a hunting trip.
Special gun racks, hunting equipment racks and other organizing folders helps the hunter to keep the tent in an organized manner. One must remember that while staying in the wild it is necessary to remain organized so that during an emergency, one is able to access the necessary items quickly. Special racks are available for tents which are capable of holding crossbows, guns and other such essential hunting equipments. The next important thing which one must consider for their tents is the stove. The size or capacity of the stove will also depend on the size of the tent so one must choose wisely.
In order to the have the advantages of a lightweight tent which will be easy to carry around one can opt for the angular kits instead of a complete rigid frame for the tent. Although the rigid frame provides extra support to the tent, it can be quite difficult to maneuver. Since maneuverability is one of the biggest aspects when one is out hunting in the wild, opting for angular kits is a much better option in comparison to a rigid frame. In order to buy hunting tents to suit their requirements, one must keep in mind all these different points.
Shop smart before your next hunting trip and get the right gear to help you enjoy your time out in the woods. And remember to be safe!