Design Your Logos With These Free Logo Creators Today
Pepsi spent $1 million to redesign their logo in 2008. While this amount may seem ridiculous for the average business owner, the value of a powerful logo goes beyond the investment made. Having a powerful logo is heavily associated with the success of the brand. Many businesses are trying to define their brand better and one of the effective methods to achieve that goal is by creating a logo. This is why many businesses are willing to invest a lot of money into creating a unique and brandable logo.
The Elements in a Logo
While many of the end result for the logos of established companies come out looking very simple, there is more to the brainstorming process of a logo than it seems. The different elements used in a logo such as the text, slogan, symbol, and color all represents something about the business. Ultimately, businesses want to increase positive brand association when their prospects look at their logo. However, how can an average business owners begin brainstorming their logo creating process if they have limited resources to begin with?
Introducing the Free Logo Creator
This is where the free logo creator tool come into play. With so many resources available online for business owners to utilise when they are starting their venture, a free logo creator is one of the most crucial tools that business owners must get their hands on. One of the greatest advantages of utilising a free logo creator is it provides an avenue for entrepreneurs to expand their ideas when they are searching for logo design.
In most of these free logo creator websites, there are multiple suggestions on how you can begin creating a logo. This is usually done by providing design ideas from the industry that the entrepreneur is interested in. With thousands of logo examples, these free logo creators serves its purpose to provide entrepreneurs a steady stream of ideas during their brainstorming process.
Just for you, we have compiled several free logo creating websites that you can experiment with during your brainstorming process.
1. Logojoy:
Logojoy is impressive because it's like working with a real live graphic designer, but without the cost or headache normally associated with that process. Many features make this online logo maker stand out from the competition, including live previews of your logo in the real world, a dynamic and easy to use editor that makes changing things like your font, color or slogan a breeze, and all the assets you need for your social media strategy, including banners for Twitter, Facebook and many more.
Logojoy's tool is free to use and allows you to come up with a ton of great ideas which you can share with friends and family to get the right logo for you, and you only pay if you want to get the files to actually start your business. Packages start as low as $20, making this a no-brainer for any aspiring business owner.
2. Squarespace
Creating a logo does not have to be a complicated process. With the simple interface available on this free logo creator website, you simply have to input your business name and it will immediately generate a set of premade templates for you to select from. When you first enter this logo creating website, you will see a layout which has a business card element in it. In the search bar provided on the website, you can then input your business name.
Once you have done that, you will be redirected to their designing tool which had a very minimalistic feel to it as well. Among the features that you can incorporate in your logo includes your brand slogan and vector shapes. This logo creator offers hundreds of vector shapes that you can choose from. Once you are done, you can then save your logo from this free logo creator for no charge at all. While this logo creating website offers free logos, you can also purchase their premium resources for $10.
3. Logo Garden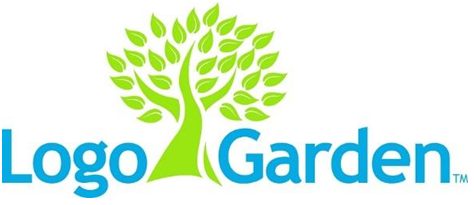 Generate your very first logo within a few minutes. With multiple YouTube tutorials on how you can begin using this free logo creator, it is easy even for the inexperienced designer to start using the tools available on this website. Similar to many other logo creators, you can select a range of icons which are categorised according to your industry. Initially, all of the icons that you select is black. However, as you continue with your editing process, you will be able to change the colours of the text, font type and the colours of the icons.
One of the things that you should consider when using this logo creator is it provides a very basic designing tools compared to other logo creating websites. Overall, it is still a useful resource when you want to design a temporary logo for your business or brand. The logos that you can create with this logo creator can be used for your website or any other branding materials. Prices for customs premium logos begin from $39.99.
What's next?
These free resources available for business owners online has expedited the process of creating a logo. However, there are still many considerations that goes into creating a logo which should guide your designing process. A logo without a clear purpose and well thought elements will not serve its purpose of increasing brand recall among its prospects. Therefore, using these free logo creators will be helpful in helping business owners to explore more ideas.